Yesterday, we started a new blog post series, The Ultimate List of LEGO Holiday Sets. Today, we move forward with Part 2 of this series.
For today's list, we'll be looking at sets useful for filling out a winter village layout. While the sets in the first post are great for starting out your village, you'll still need some additional pieces to fill out streets and other areas. This is where these sets come in handy.
Winter Village Filler Sets
LEGO 2013 Decorating the Tree Set (40058)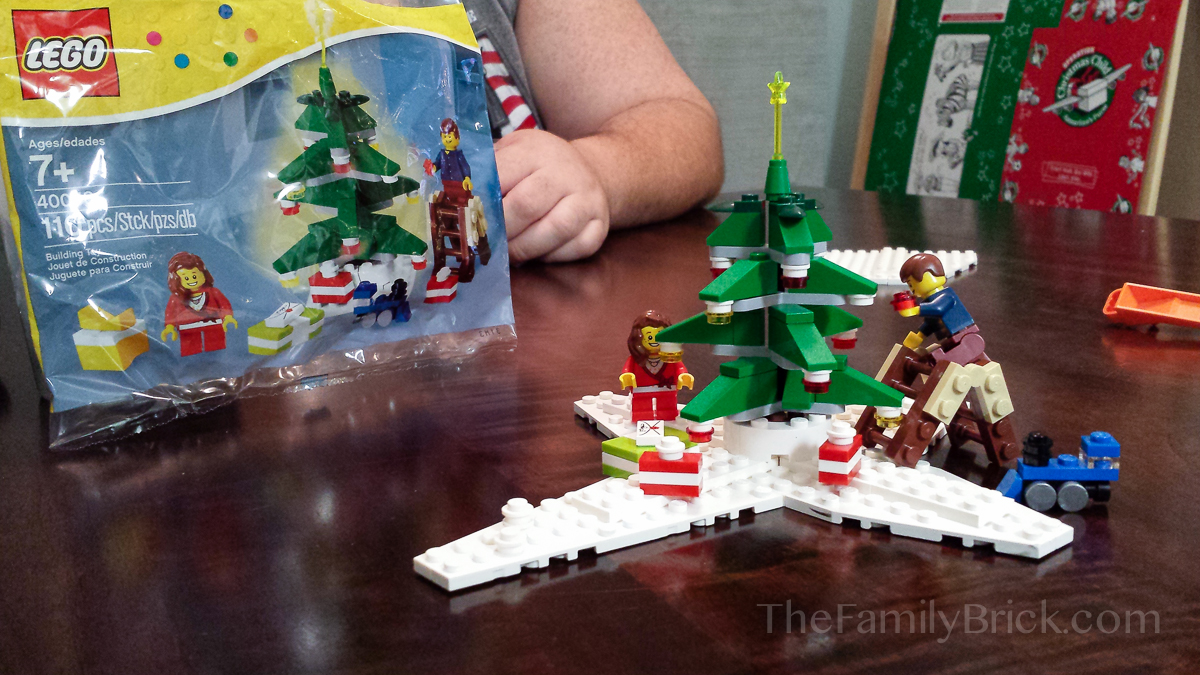 This is a set we use in our winter village build as it works great as part of a town square. The Decorating the Tree set is no longer available in stores, but you can pick it up on Amazon.com.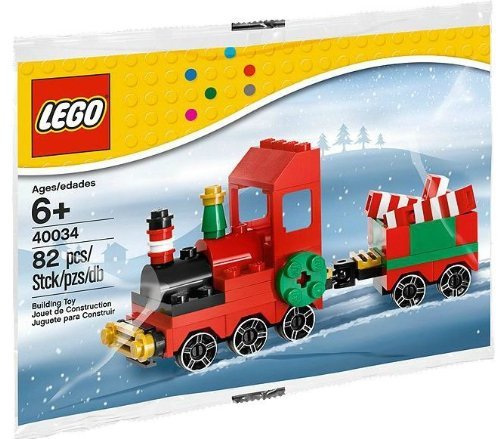 The LEGO Christmas Train is a nice set to use to create an area for kids to get their phitis taken with Santa Claus. This set was out in 2012, however, the pieces are fairly common. If you don't pick it up from Amazon.com, you can probably make it from your own sets.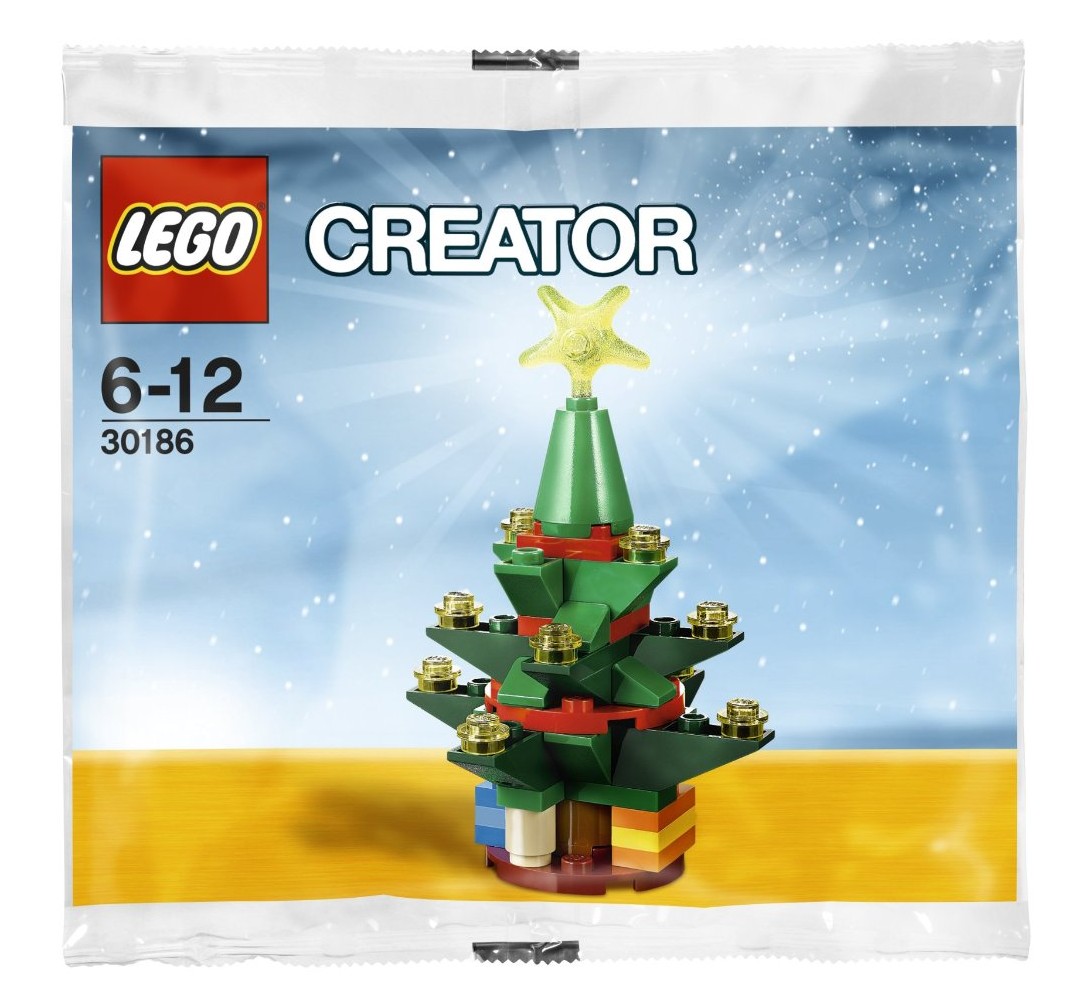 Small and sweet, this Christmas tree is a build with lots of details. As a Christmas polybag from 2013, you'll have to check Amazon or eBay to get your hands on it. With only 51 pieces, this one is also one of those sets you can probably make from your own collection. You may only have issues finding a suitable tree topper, as the star is not an easily found part.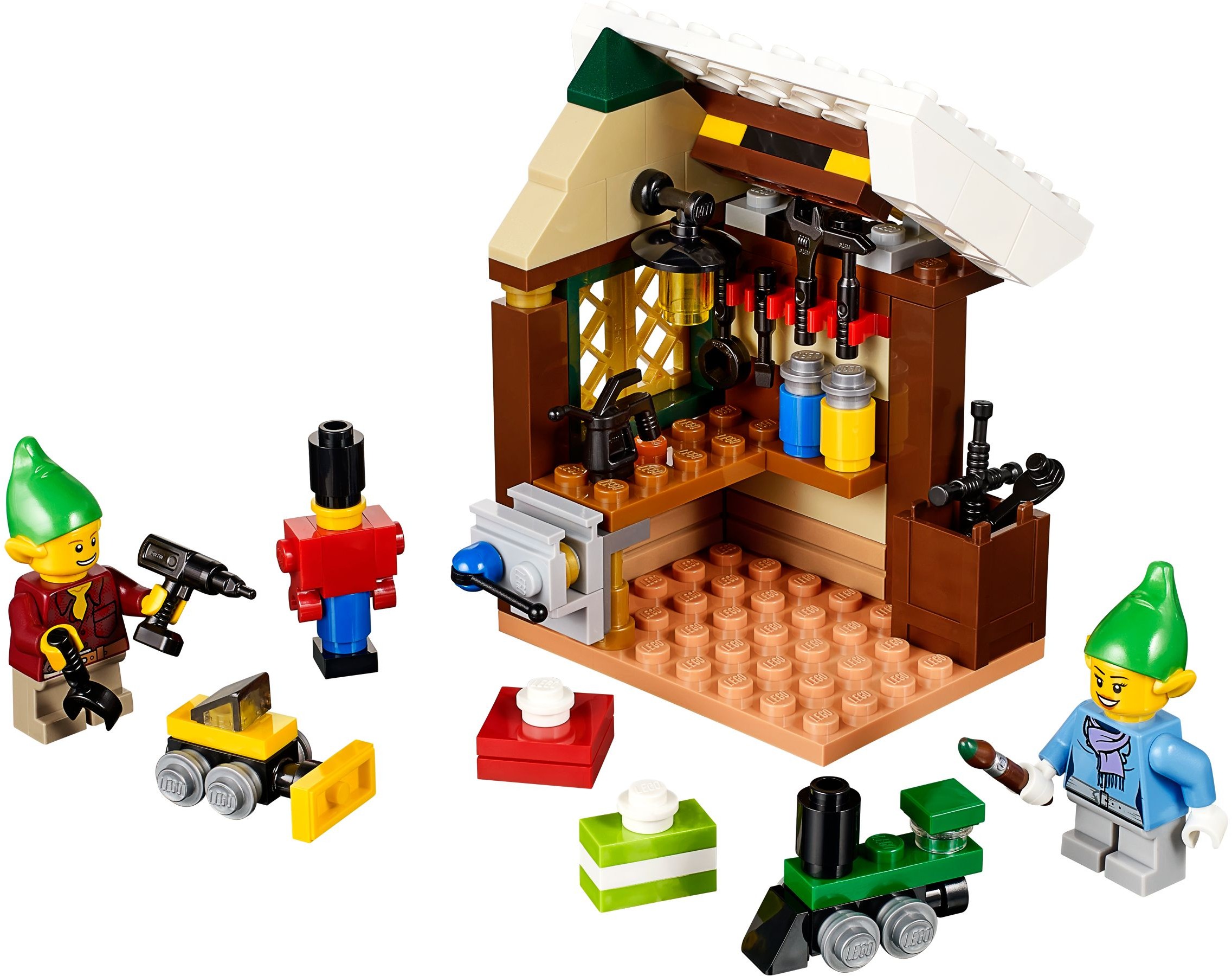 This awesome set was a seasonal box promotion from the 2014 holiday season. It makes a great addition to any setup that includes the LEGO Creator Santa's Workshop, adding 2 more elves to the minifigure count of your workshop.  You can get your hands on this set on Amazon.com.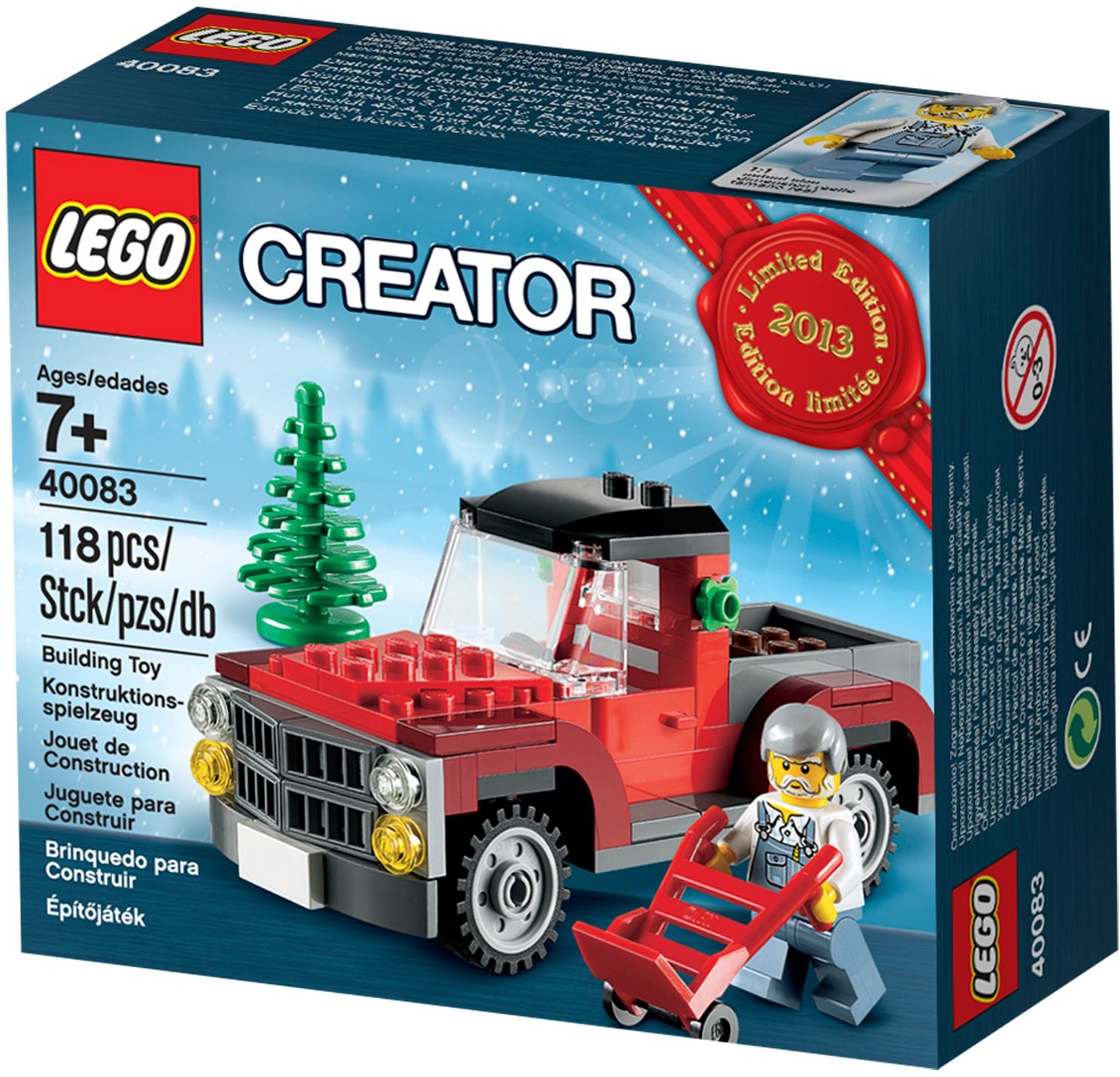 This set was released as a seasonal exclusive back in 2013. It looks great hauling trees around town in the bed of the truck. You can still find the LEGO Creator Tree Truck on Amazon.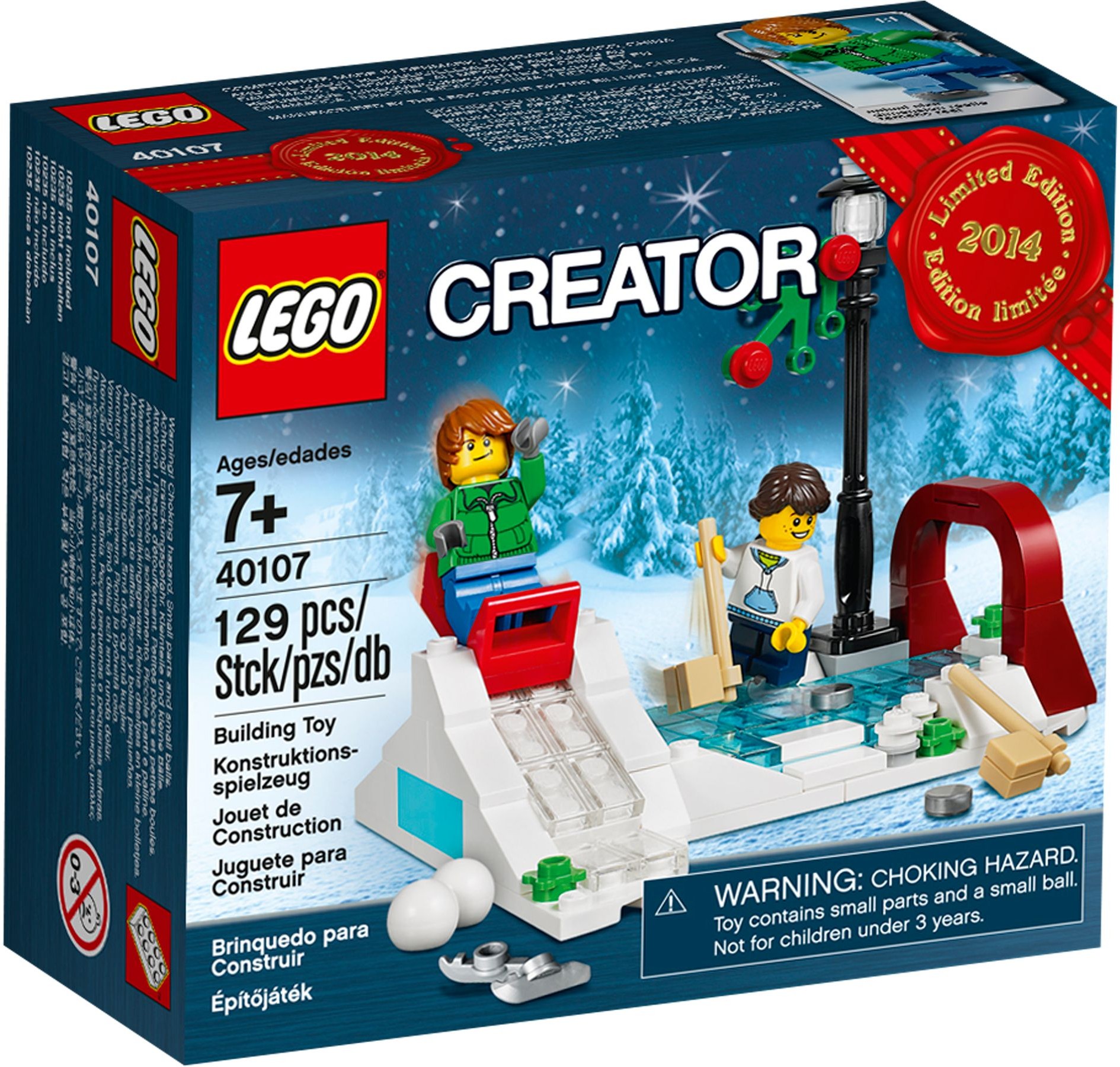 This set is a purchase exclusive from 2014. Easy to build up, you can use this sets as thr star of a large frozen lake build. You can still find the LEGO Holiday Winter Skating Scene on Amazon.com.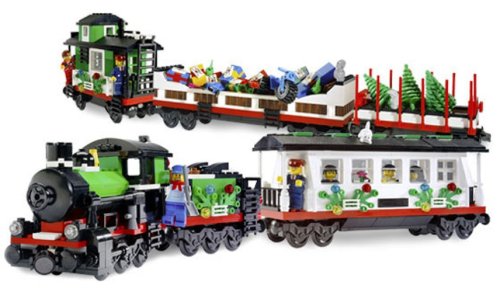 This is hands down one of my absolute favorite sets. We wanted to purchase the train for our winter village, but just couldn't afford it on the after market. Instead, we decided to make our own modeled after this beauty. However, if you think you'd rather purchase it, you can find the LEGO Make & Create Holiday Train on Amazon.com.
This was a holiday exclusive set from 2014. It's a great addition to any winter village setup and pairs well with the Tree Truck from above. You can still find the LEGO Creator Tree Stand on Amazon.com.
This list should get you started filling out that winter village!
Interested in reading more? Make sure to check out the other posts in this series: