Calling all you Halloween junkies! Yesterday was the start of LEGOLAND Discovery Center Atlanta Brick-or-Treat Weekends!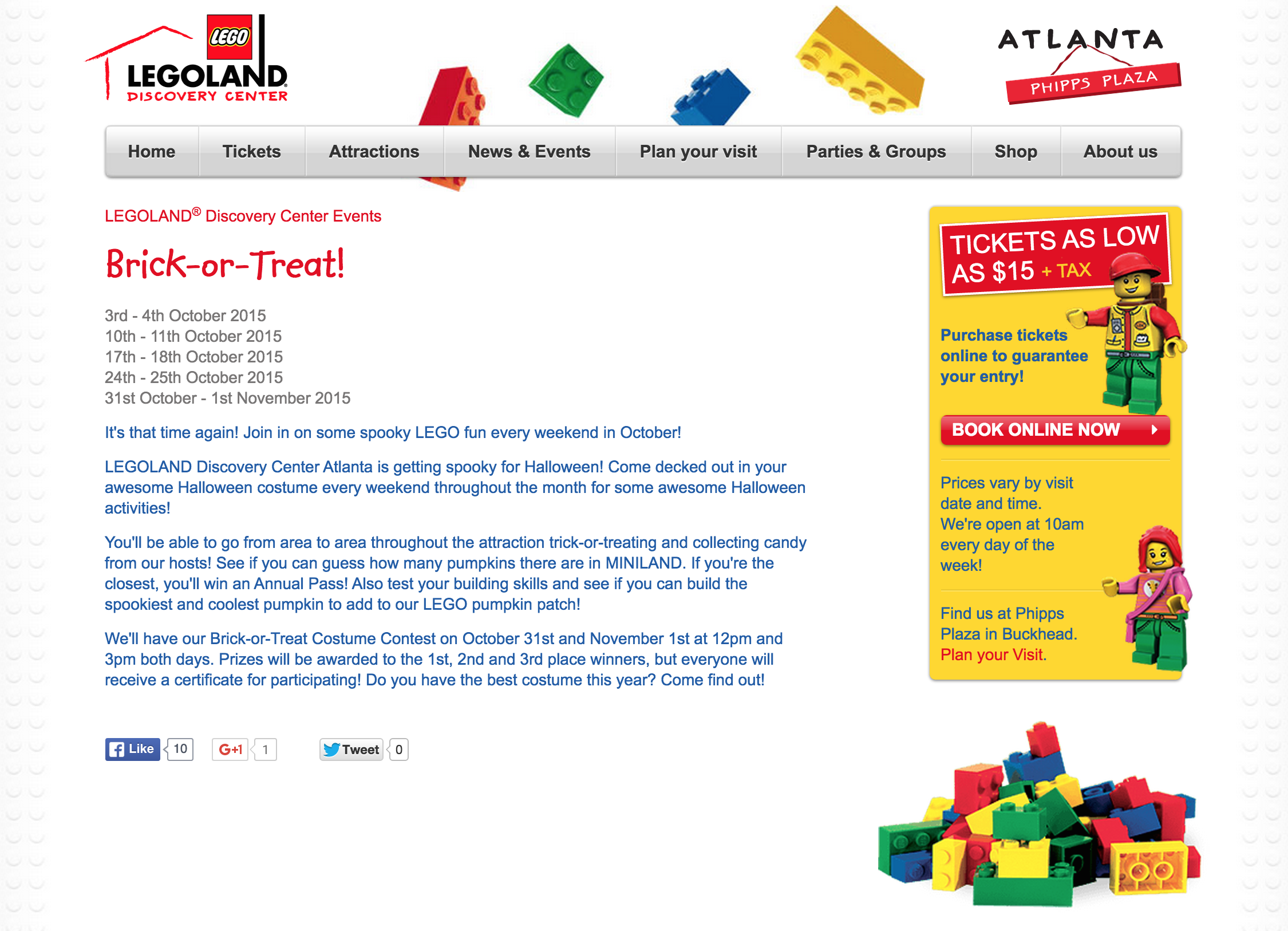 In case you can't read the image, it states:
Brick-or-Treat!
3rd – 4th October 2015
10th – 11th October 2015
17th – 18th October 2015
24th – 25th October 2015
31st October – 1st November 2015
It's that time again! Join in on some spooky LEGO fun every weekend in October!
LEGOLAND Discovery Center Atlanta is getting spooky for Halloween! Come decked out in your awesome Halloween costume every weekend throughout the month for some awesome Halloween activities!
You'll be able to go from area to area throughout the attraction trick-or-treating and collecting candy from our hosts! See if you can guess how many pumpkins there are in MINILAND. If you're the closest, you'll win an Annual Pass! Also test your building skills and see if you can build the spookiest and coolest pumpkin to add to our LEGO pumpkin patch!
We'll have our Brick-or-Treat Costume Contest on October 31st and November 1st at 12pm and 3pm both days. Prizes will be awarded to the 1st, 2nd and 3rd place winners, but everyone will receive a certificate for participating! Do you have the best costume this year? Come find out!
Our family has never been to this event. Actually, we've never heard of it before until just a few weeks ago that my friend told me about the event.
Have you been to a LEGOLAND Discovery Center Atlanta Brick-or-Treat Weekend? What's your take on it?