On the 1st, we woke up with tons of excitement as we anticipated making our way to our local store for LEGO VIP Double Points days. We were originally told in the October LEGO Calendar the double points days were October 1-4, but earlier that day I received an email from LEGO directly stating double points days are from October 1-14. Yay for everyone who was trying to spread out their purchases!
We planned our purchases a few months ago and saved our pennies for the big purchase. However, with the announcement of the  Holiday Train polybag free with purchases over $99 starting on the 13th, we didn't buy all the sets we wanted.
We also hate being responsible adults and since we don't have a ton of extra space in our house, we passed on purchasing the LEGO Creator Expert Fairground Mixer (Shop@Home | Amazon)  and the LEGO Creator Expert Ferris Wheel on  (Shop@Home | Amazon). We may kick ourselves in the rear later on, but at least we have 9 more days to think about it.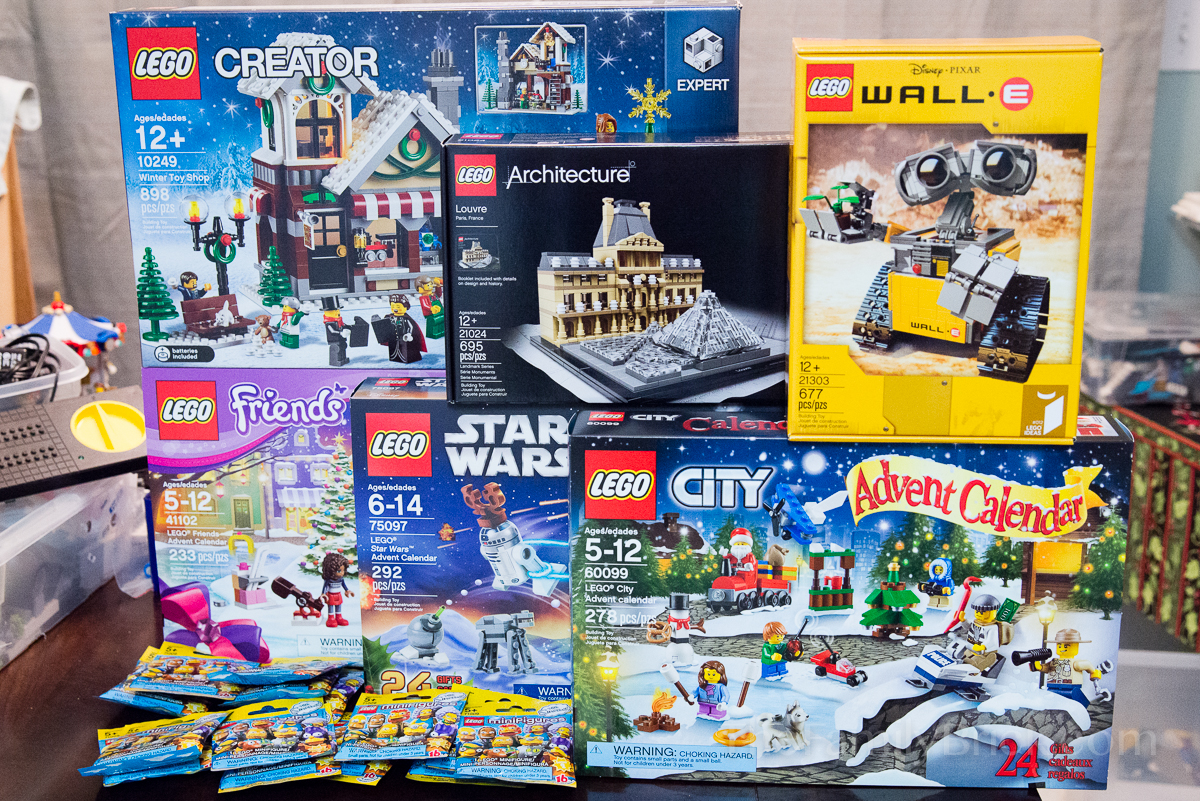 Now if you're wondering what we bought and what we held off on, below is our purchase list for the day. Don't mind the mess behind our purchase in the photo. We're prepping for Celebricktion, so the house looks like a tornado went through it!
I've included affiliate links where you can purchase them, at no additional cost to you, with your purchase helping us with the cost of the site. But, remember, you only get LEGO VIP double points when purchasing in store or online at Shop@Home during the double points period. The Amazon affiliate links below are for after the LEGO VIP Double Points period, if you miss the window and find a better price there:
We missed out on buying the LEGO® Minifigures Series 14: Monsters (Shop@Home | Amazon), because our store was completely out of them. I caught a glance of the November 2015 LEGO Calendar and there is another $99 purchase special, so we'll save our buying of the series until then.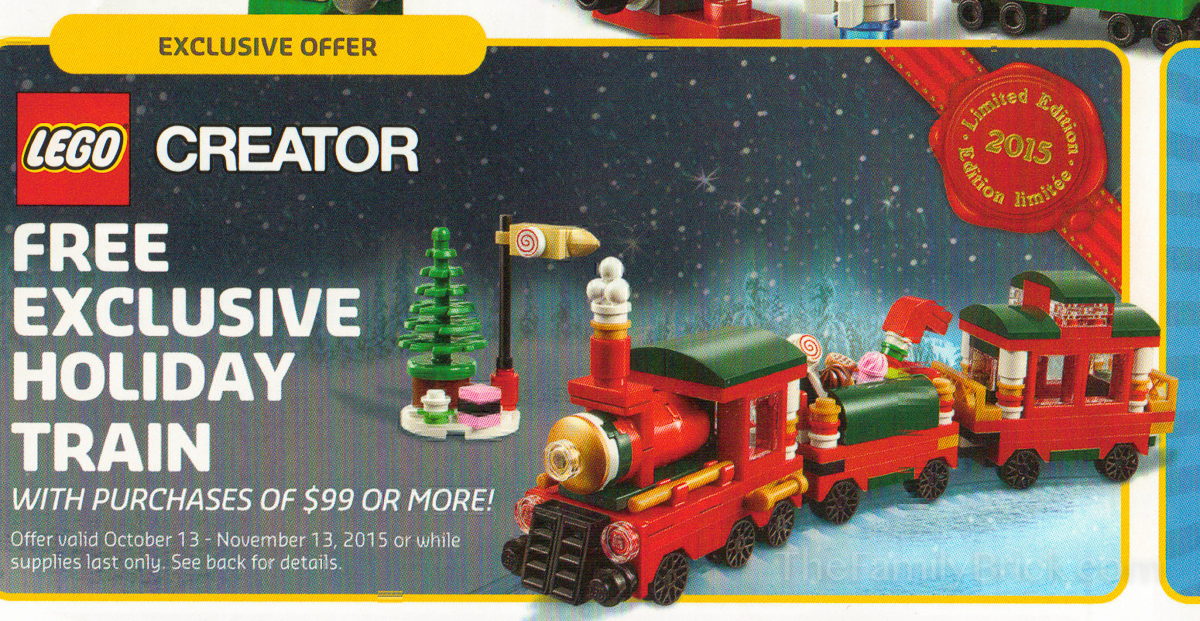 And as I mentioned a little earlier, we saved our purchase of the LEGO® Ideas The Big Bang Theory (21302) (LEGO Shop@Home | Amazon) and the LEGO® Ideas Ghostbusters™ Ecto-1 (Shop@Home | Amazon) as our October 13th purchases to help us reach the $99 needed to get the LEGO Creator Exclusive Holiday Train set.
So have begun our expensive end of the year purchases…
What did you or are you planning on purchasing during LEGO VIP Double Points days?