If you've been bummed about potentially missing the LEGO VIP Double Points period for October, don't fret! You should be glad to hear double points were extended until the end of the month, October 31st!

I received an email late yesterday afternoon with the news of the extension. We were glad to hear this ourselves, as we were planning on going by the LEGO Store this afternoon to buy our remaining sets from the last trip. However, work schedules and previous appointments didn't quite make it all work they way we would have hoped. We're planning on spending trip for the weekend, since we need to pickup a present for a birthday party as well.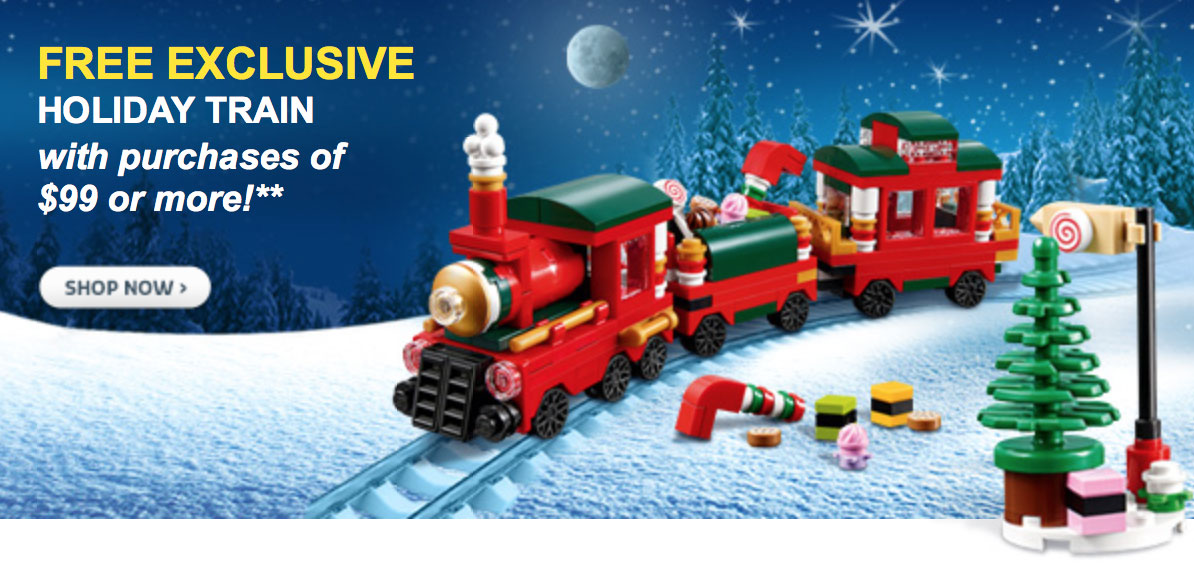 In the same email, I saw the notice for the exclusive LEGO Holiday Train promotion that was only going to overlap with LEGO VIP Double Points for 2 days. Fortunately, you now also have more time to plan those purchases… but I wouldn't wait too much longer past this weekend to buy the things you need to earn the set.
If you do miss out on it, though, it looks like most of the pieces from the set are readily available. You'll be able to recreate this seasonal special with no trouble at all.
What are you planning on purchasing to take advantage of this promotion?