Wow! All we can say is thank you so much guys! We were very humbled by everyone's reactions to our winter village LEGO build. I promise to show you pictures of our build in the next few posts.
In the meantime, I wanted to share some of the awesome LEGO-ness we came across during the convention:
And, of course, here are a few photos of the belle of the ball at night, to accentuate the lights they added this year to the Celebricktion build: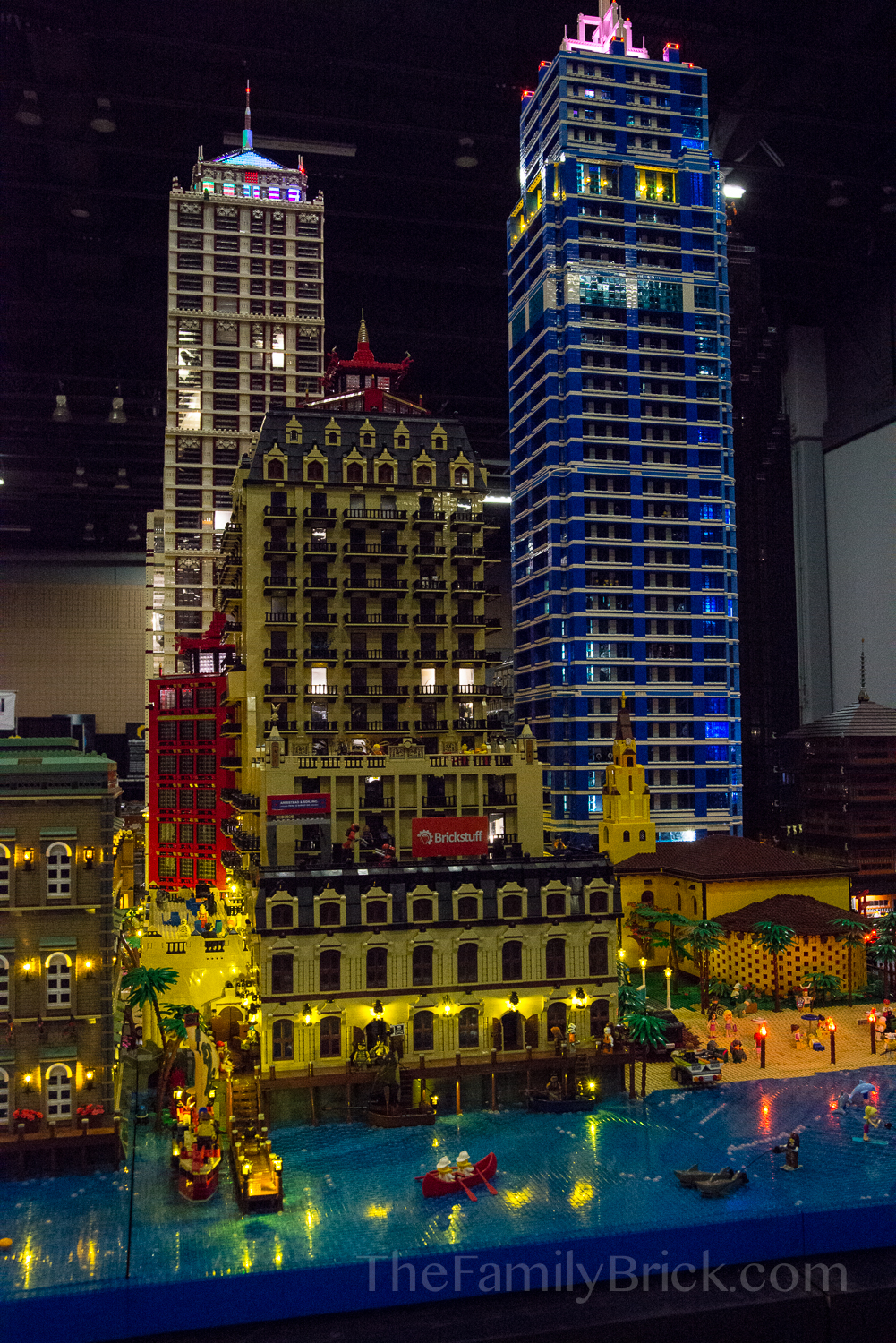 I have 2 more days of photos to go through, but when I upload them to the Flickr album, I'll let you guys know. In the meantime, you can enjoy the 80+ photos I uploaded today to the Celebricktion 2015 album on Flickr.
Did you go to Celebricktion? What was your experience?