I was recently going through my backlog of photos looking for things I had photographed to put up in our shop when I came across last year's Celebricktion event held to benefit The Drake House. That's when I realized I never blogged about the event. Yikes! With Celebricktion 2015 only about 2 weeks out, I thought I should get this Celebricktion 2014 recap up quickly!
If you haven't heard about The Drake House, they help homeless mothers and their children in the North Atlanta area and are designed to assist the family in working toward self-sufficiency. We ourselves had never heard of the organization until we ran across Celebricktion last year, but were stoked to see the event had a charitable element.
(If you haven't my post about Celebricktion 2015 yet, this year's event benefits Children's Healthcare of Atlanta.)
If you've never heard about Celebricktion, you probably want to get an idea of the event before you go. While last year's event was definitely in its infancy, this year, there will be more exhibitors *and* there will be vendors on site to help you find your heart's desire in LEGO parts!
Celebricktion 2014 was held in the community center of High Meadows School in Roswell, Georgia. It was a small event, but there was so much to see. And smack dab in the center was the free-build city created by Harry and Austin Nijenkamp! With so many details, it really doesn't disappoint.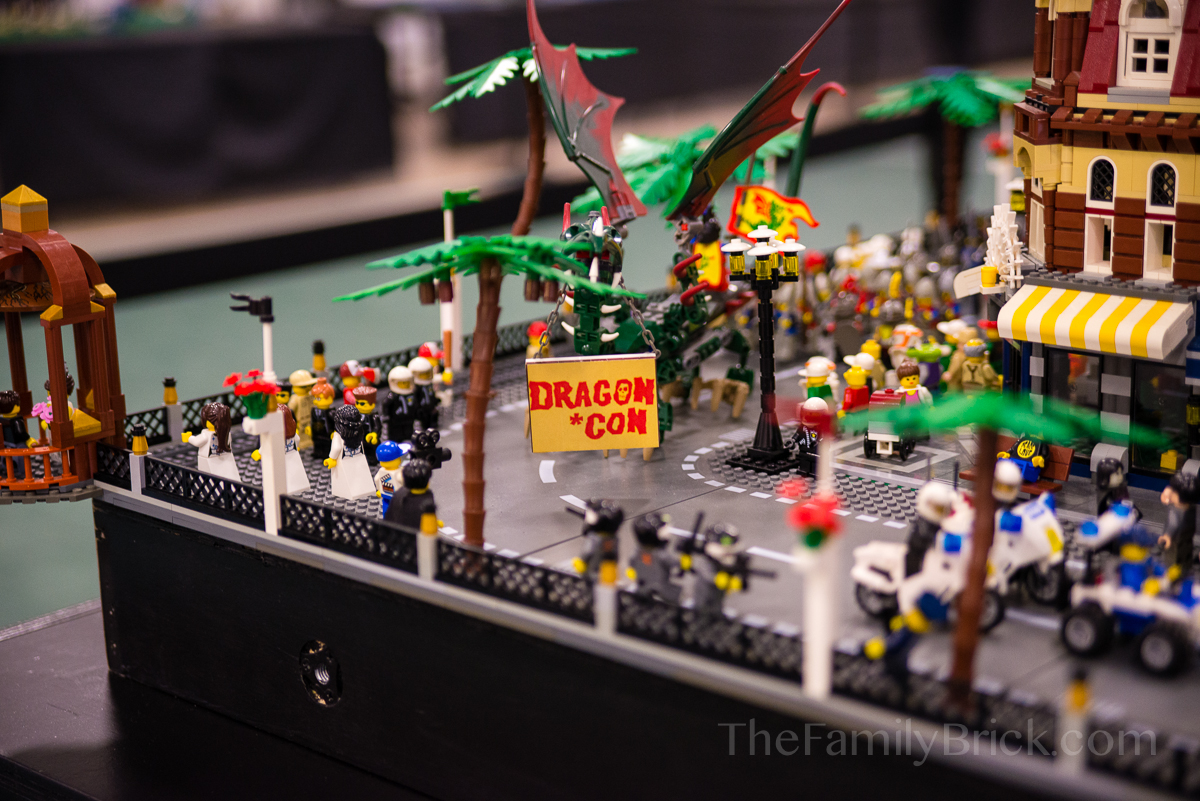 One of my favorite things of the free-build was the DragonCon parade. Having lived around the Atlanta area for quite a while now, we've never missed a DragonCon in over a decade… (except for this year, which just didn't happen for us.) Seeing the parade in minifigure scale was awesome.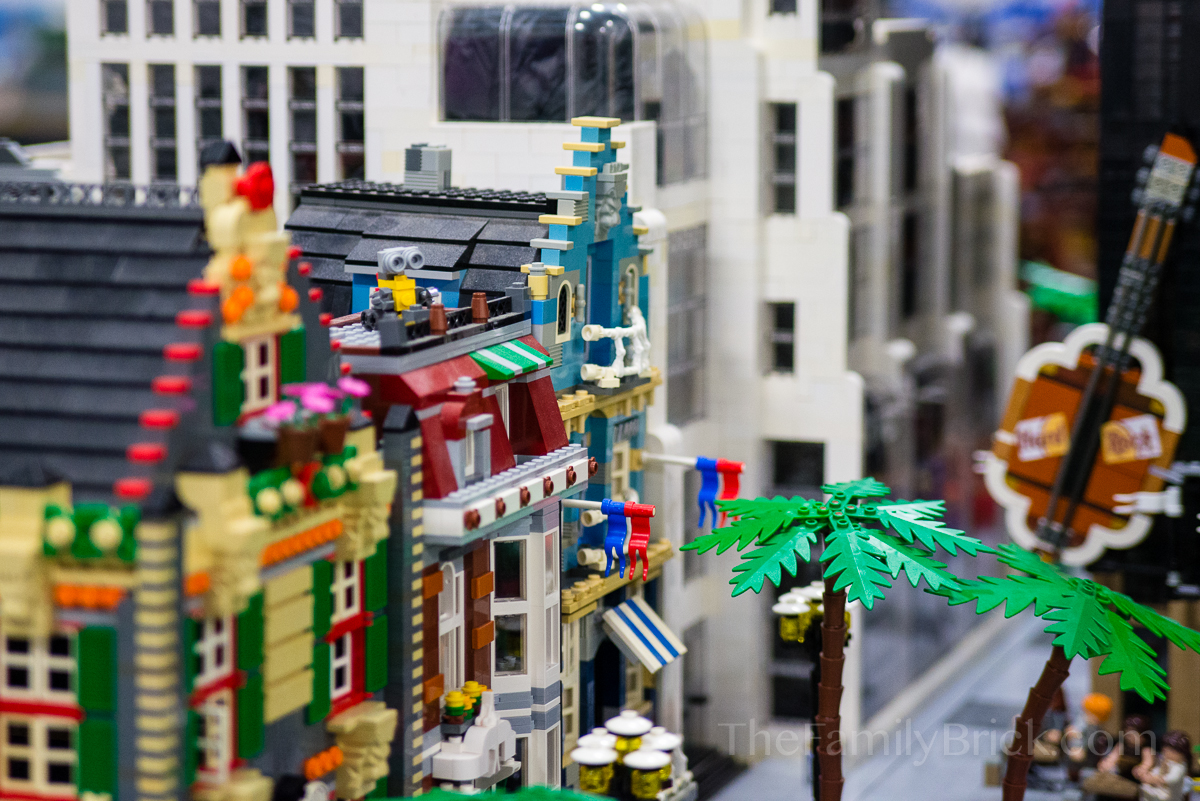 I also liked the cameo of Wall-E taking it all in on top of a building.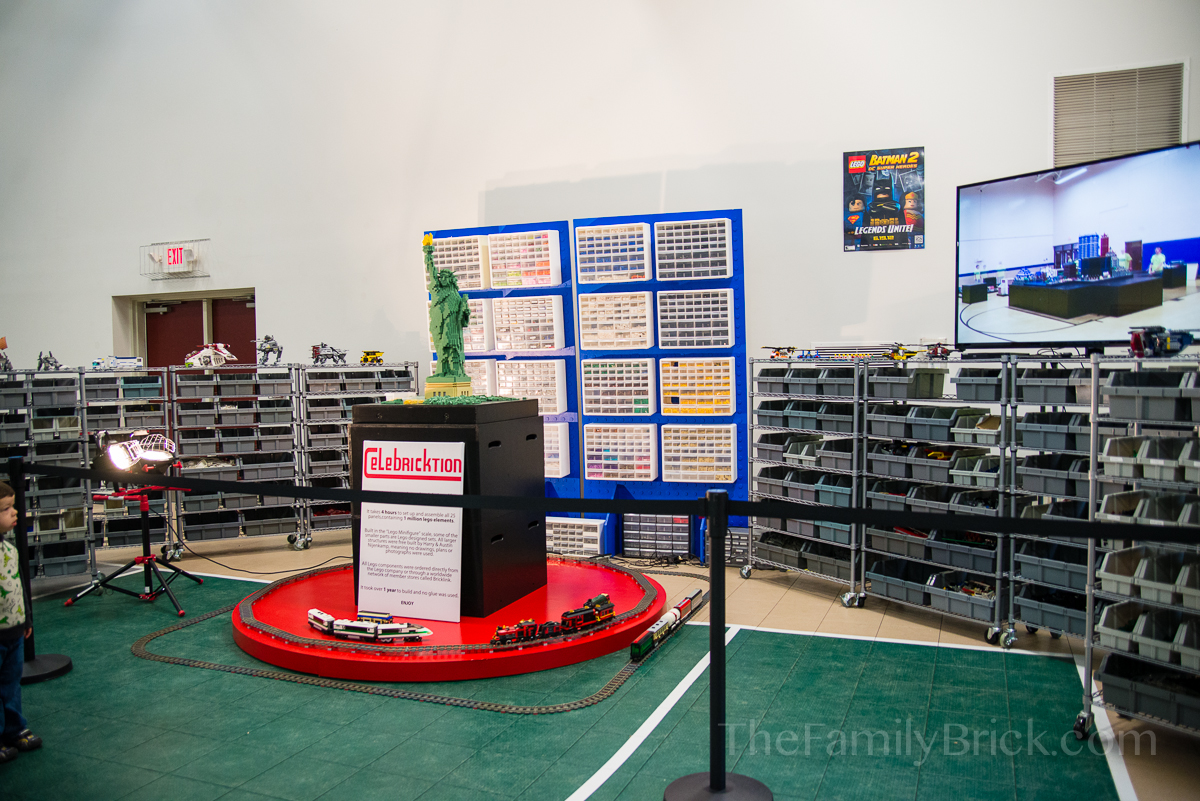 If you're wondering what kind of a LEGO stash is required to create a free-build like this, the Nijenkamps also brought in a portion of their studio so you could see what they have to work with.
There were tons of other things to see as well, including some Mindstorm robotics builds which were so cool. Made you want to go right out and buy a kit!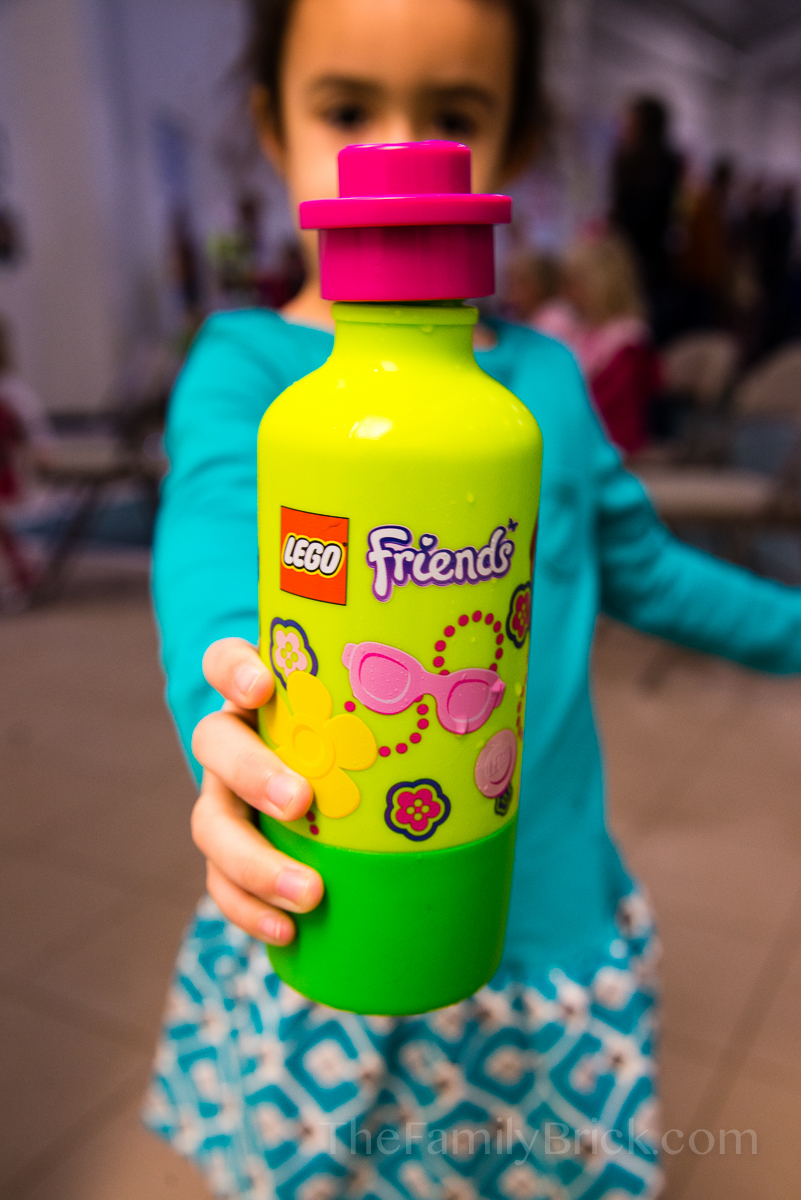 We also managed to win a LEGO Friends water bottle for answering some LEGO trivia correctly… which the girl thought was awesome and put to use right away.
I planned to share all 60+ images I took of the event in this post, but when I saw how slow the upload went for the first 2 or 3, I decided to put them in an album on my old Flickr account, which you can find here.
I hope this pumps you up to buy tickets to this year's Celebricktion 2015 LEGO Fan Fest! From what we know as exhibitors, the event has definitely grown and there will be more to do for all family members.
If you want more information on the weekend activities, you can check out my post on Celebricktion 2015 and signup for the event at the Celebricktion website.
Are you going to Celebricktion 2015? What are you looking forward to the most?