A few weeks ago someone asked me for Piragua Cart instructions. If you don't know what I'm talking about, the Piragua Cart was the MOC I made at the beginning of the year for the Friendly Food February Building Challenge over at the Heartlake Times blog.
I'd honestly thought about not making instructions because what I built was inspired by an existing build. So I was flattered when a reader asked.
I haven't built very many instructions. At least not with the LEGO Digital Designer. There's a bit of a learning curve with it.
However, I'm super excited to announce our first official building instructions download… the Piragua Cart!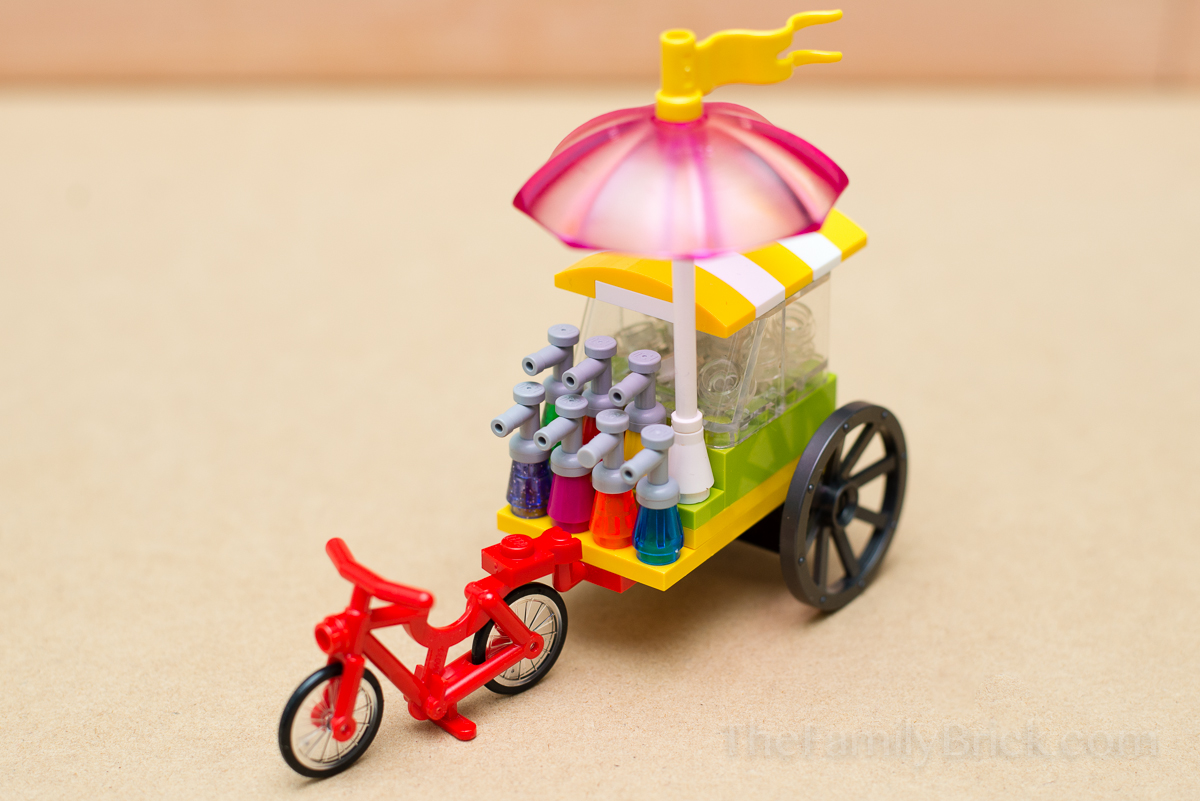 How to Download the Piragua Cart Instructions
To get your hands on the piragua cart download instructions, you can sign up for our newsletter below. If you are already a newsletter subscriber, you'll be getting the link to the file download in next week's newsletter.
We hope you enjoy building the cart!