Invites are out for the Special LEGO VIP Shopping Event for 2015. We just got ours in the mail yesterday and are very excited to attend.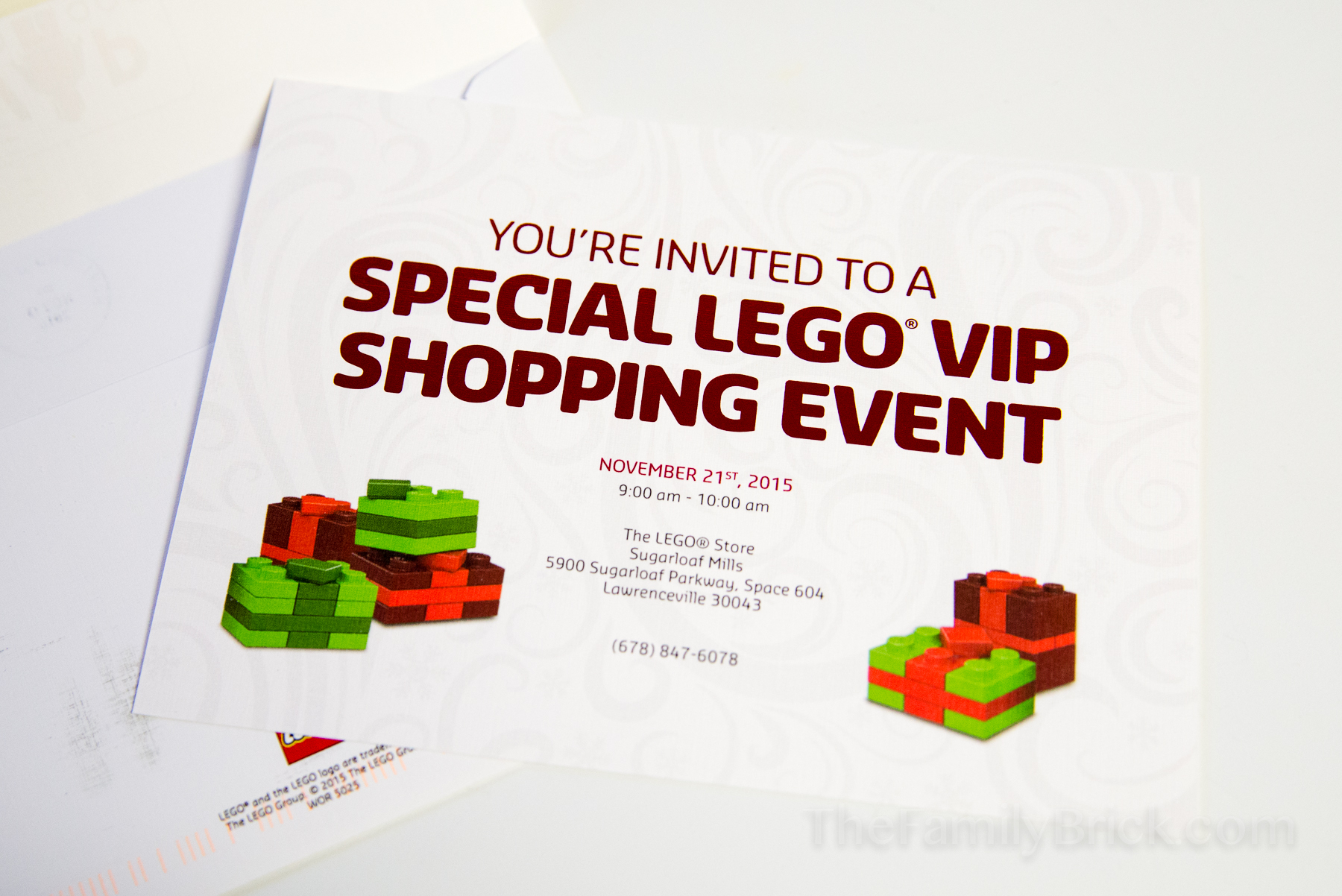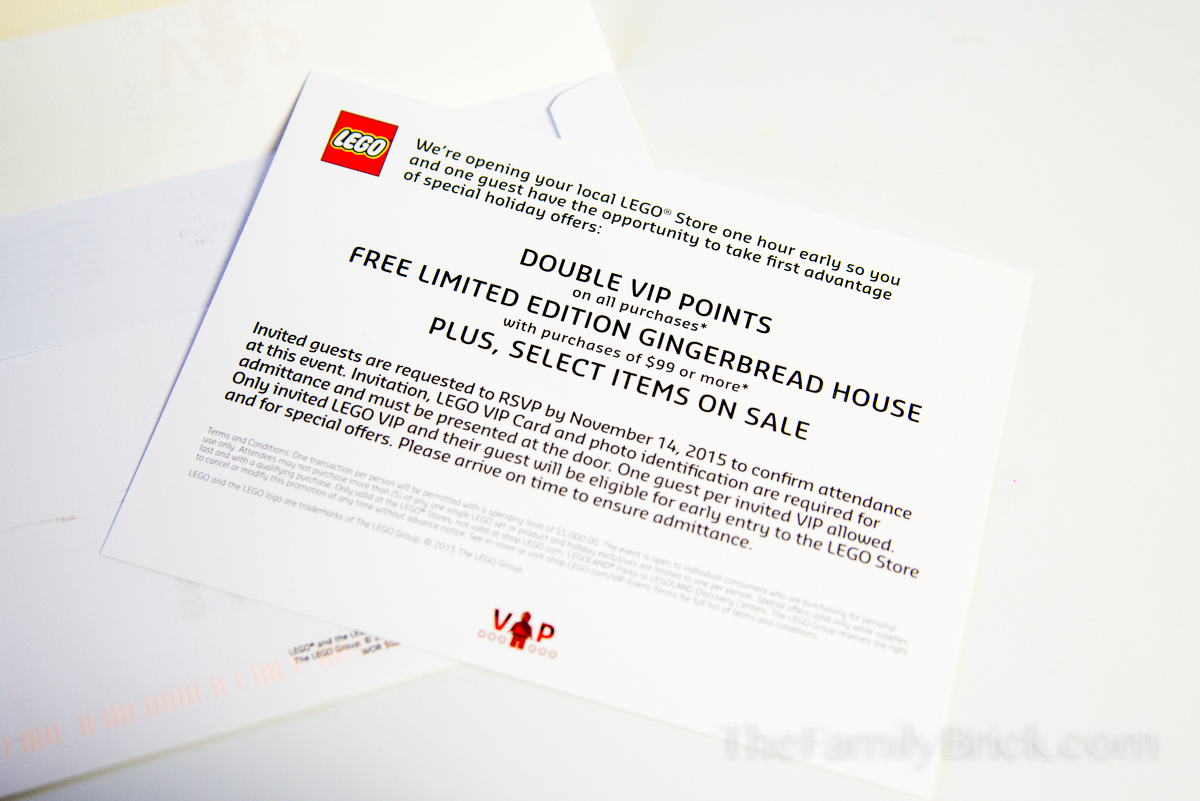 However, as long as you are a VIP, you won't be missing out on much. All VIP members are invited to the LEGO store on the same day to make any holiday special purchases and receive the following:
VIP Members Only
Get your holiday shopping done early! These offers are available exclusively to LEGO VIP Members on November 21:
Double VIP Points on all purchases–one day only!
FREE Limited Edition Gingerbread House with purchases of $99 or more–before it's available to anyone else!
FREE Exclusive 2016 LEGO Wall Calendar with purchases of $75 or more–only at the LEGO Store!
The invitation simply allows us to come to the store an hour earlier than normal to get "first" first-crack at items and special sets on sale.
This year, there was a bit of a mix up with the printed invitations. We received invitations with our correct first name and the wrong last name and we were invited to the event at the wrong store. But everyone who was invited to the hour early event should have also received an email follow up with their correct store location.
As for what we plan on picking up, we have a few things remaining on our shopping list, including:
I'd also like to purchase a few big ticket items for my husband. Since he is working that day, I'll be able to do so without getting caught. (And surprisingly, he doesn't read this blog as often as he should, so he probably won't even catch this reference!) Fortunately we have an auction up for 137 LEGO Star Wars minifigures that will end sometime tomorrow. We've been hoarding them as we sort through the lots of LEGO bricks we come across. We're hoping they help us in making this an awesome LEGO-filled Christmas.
If you are not a VIP member and you make purchases regularly at the Lego store, I highly recommend you become a VIP member. You can do so at the LEGO VIP website. There are no downsides to the VIP program, as far as I'm concerned.
What are you planning on purchasing during the last double VIP points day of the year?