On Monday, we visited the LEGO Store for the Minifigure Swap Event. While we did some swapping, I decided I'd take a look at the Build-a-Minifigure bar. I haven't done an update post on the available minifigure pieces since sometime mid-last year (sorry about that), so I thought it was time for a catch up.
I do have photos of what was there November 2015 and I included those in the post and labeled accordingly. You may still find some of those pieces at your local LEGO store… YMMV.
Without further ado, here is what I found…
Build-A-Minifigure Bar: Hats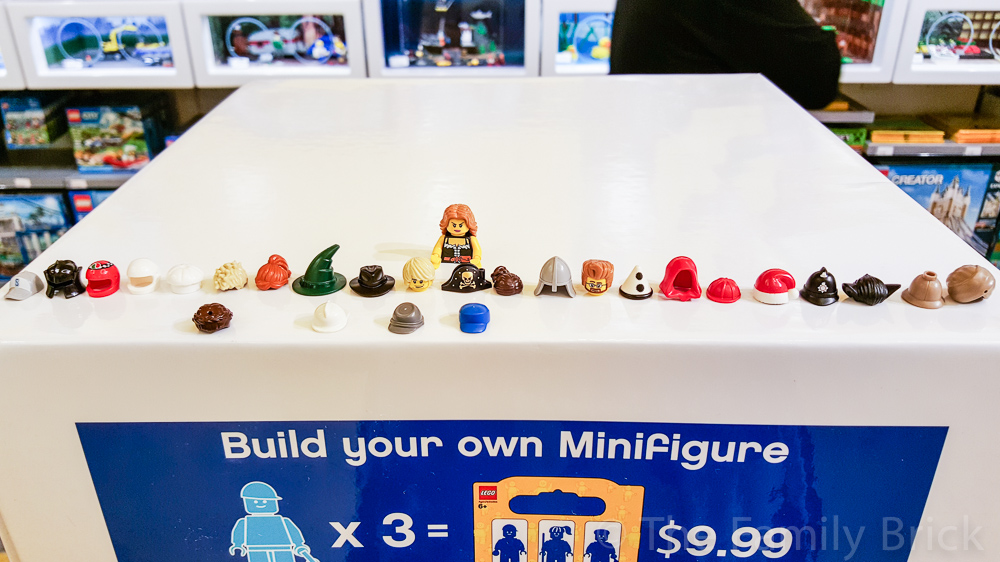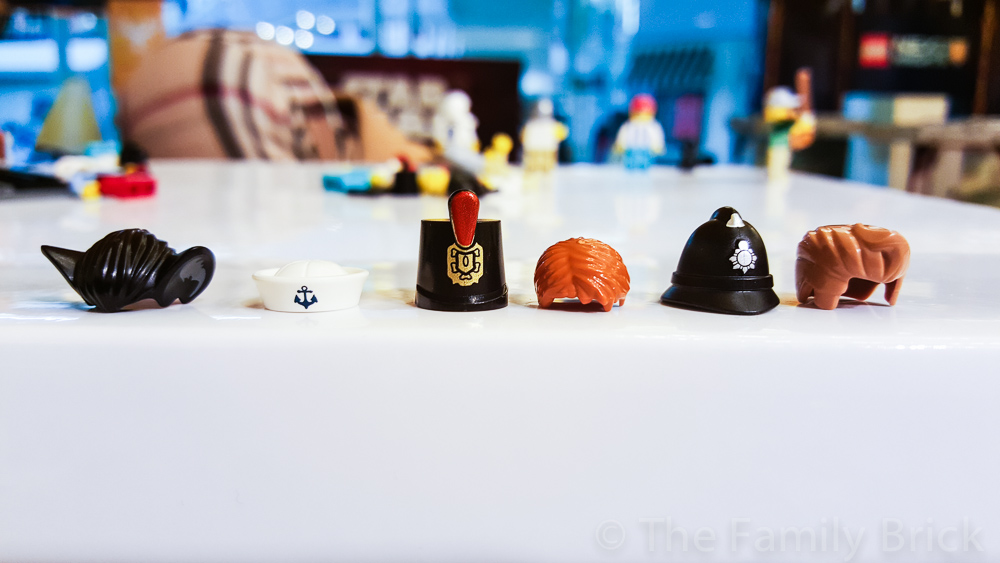 As you can see, a ton of new pieces were added to our BaM bar in November 2015. This month, not as many pieces and even some of those are just duplicates of what was there in November.
Build-A-Minifigure Bar: Head
So many amazing minifigure faces to pick up! I was really happy to see the amount of female minifigure faces was boosted. If I thought I'd get to keep the faces (and they wouldn't get stolen by the girl), I'd pick up a bunch of new faces.
Build-A-Minifigure Bar: Torso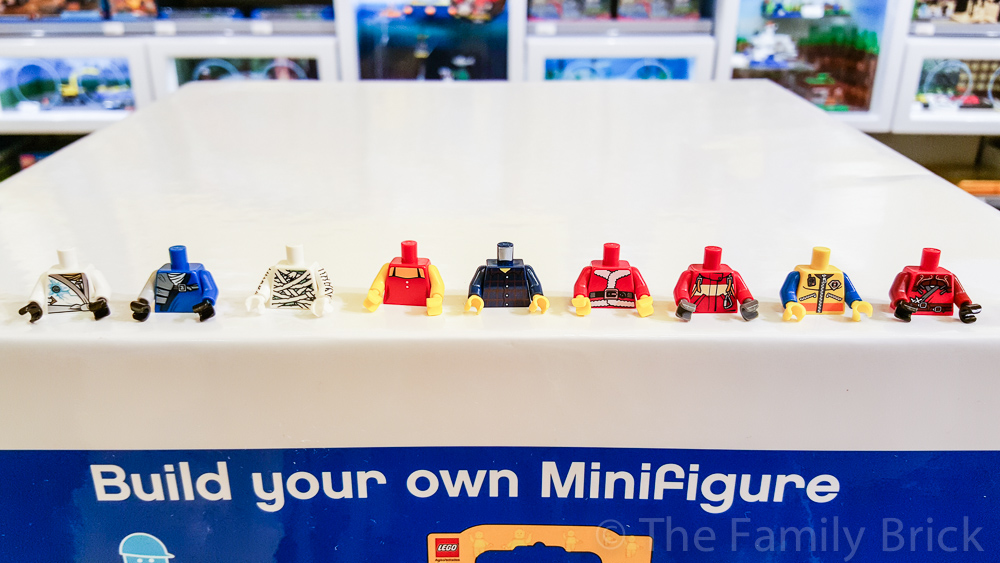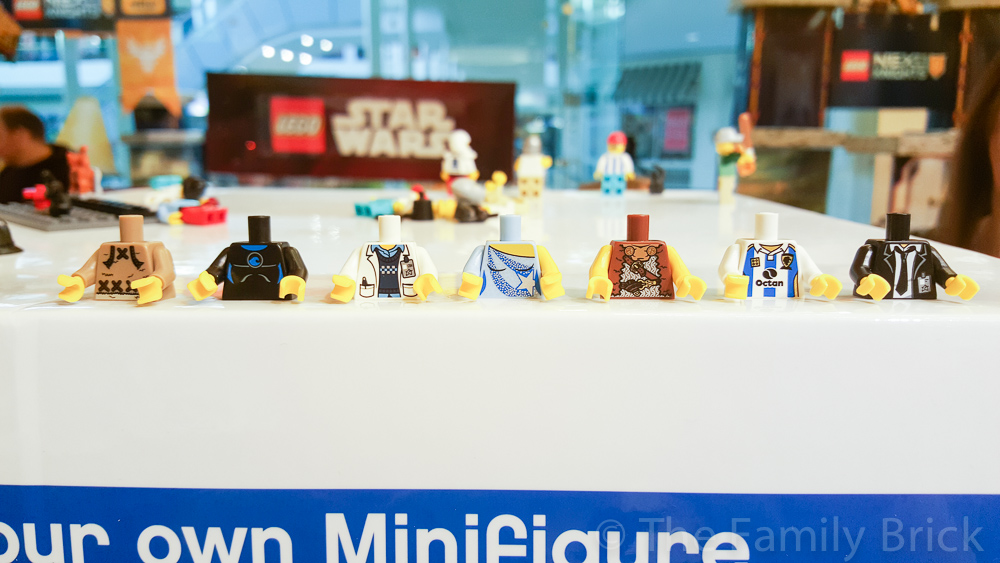 Santa Claus, ice skaters and pirates. 'Nuff said.
Build-A-Minifigure Bar: Legs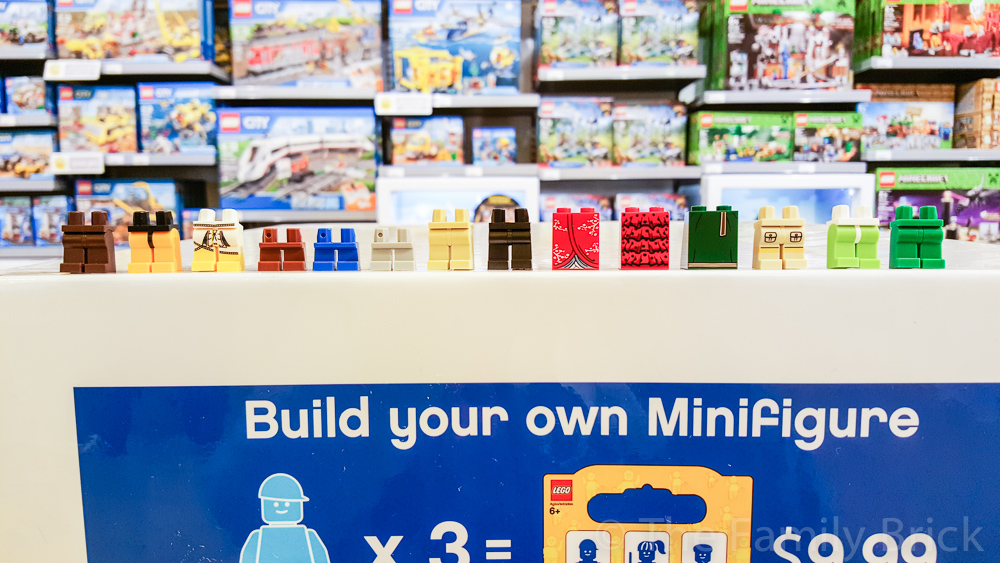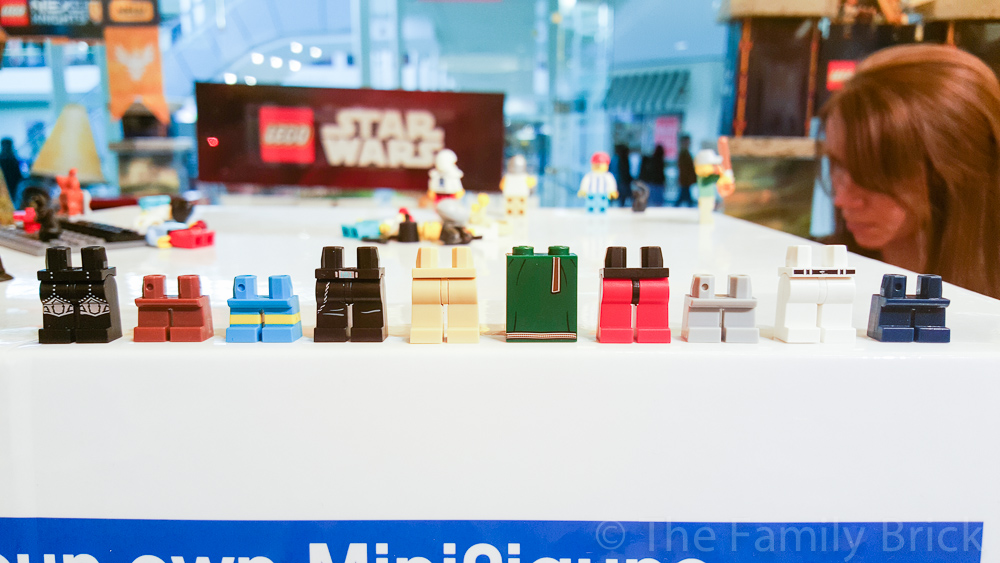 I missed out on the Geisha and Flamenco dancer skirt pieces back in November. However, I'm liking the black and the white legs this month. If you're looking for a pair of short Simpsons minifigure legs, you could pick some up this month, too.
Build-A-Minifigure Bar: Accessories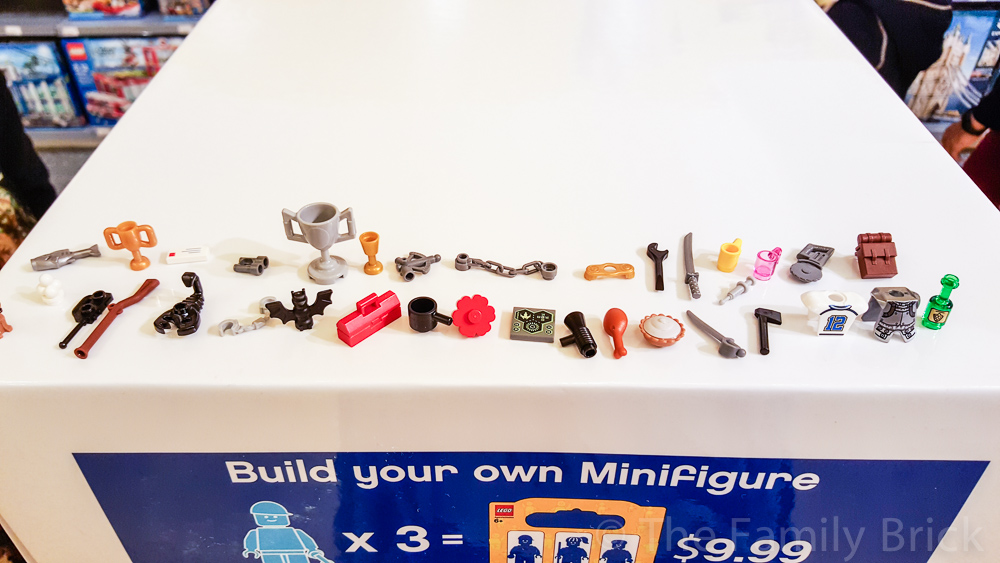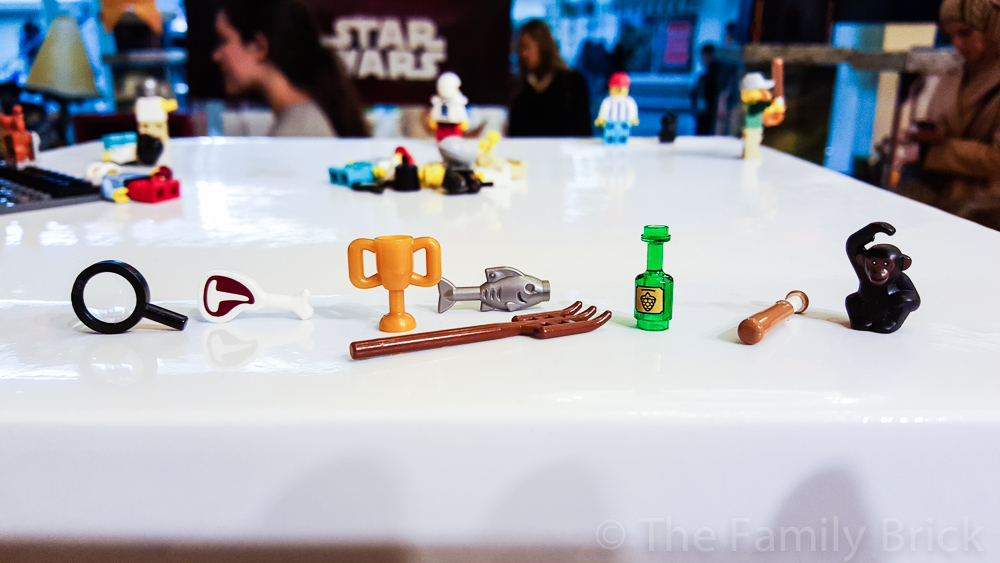 So many new minifigure accessories pieces! However this month comes with some awesome accessories, too! Anyone care for a t-bone steak, pitch fork or monkey? I'd love all three.
What would you pick up from the Build-A-Minifigure bar this time around?