Have you collected all of your LEGO Disney Minifigures? If not, you may want to rush out to the store! This series has been so popular since its release in May 2016, that LEGO is almost sold out with no immediate plans to make more minifigures in the future…at least that they're sharing with us.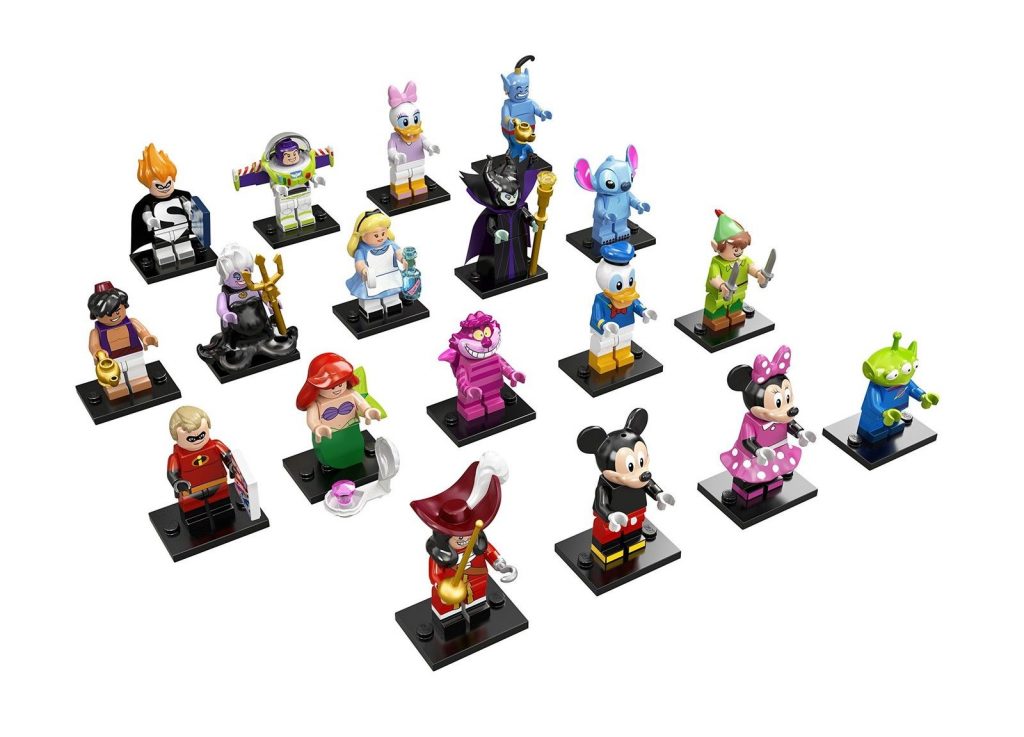 My source is one of the other members from our DixieLUG group. He spoke with the assistant manager of one of our local stores, who shared with him the store was receiving their last box of LEGO Disney minifigures today. I haven't confirmed the information with the assistance manager directly, but I have no reason not to trust it.
Where to find LEGO Disney Minifigures
Struggling to complete your set? If you go to your local LEGO store and find the minifigures are sold out, you can try a few other places to pick up a spare bag:
Walmart – I can never seem to find minifigure bags at my local Walmart, but I do know many people who have success completing their sets here.
Target – Target is notorious for hiding their minifigures in their stock room. You may have to ask someone to go check and see if they have some in the back.
Barnes & Nobles – I've never come across minifigure bags at Barnes & Nobles stores, but it's worth to check them out.
Five Below – I always see LEGO minifigure bags at Five Below. Make sure to check them out once LEGO stores run out.
Toys R Us – I've never purchased LEGO minifigure bags at Toys R Us, but they seem to carry a lot of them.
Amazon – Super expensive, but you can at least get what you want upfront.
Ebay – Same as Amazon, but worth it as a last resort.
LEGOLAND Discovery Centers – You can almost be guaranteed to find LEGO minifigure bags at these locations, but know you will pay an additional $1 per bag, as they sell their blind bags for $4.99.
Have you collected all of your LEGO Disney Minifigures yet? If you want a set without paying an exhorbitant amount, you'll want to grab them now!