Two weekends ago, I took the girl to the LEGO Friends Building Event I mentioned earlier last month. If you didn't catch the post, it was an event celebrating the launch of the new LEGO Friends Adventure theme. Every child attending got a chance to build a LEGO Friends Campfire set.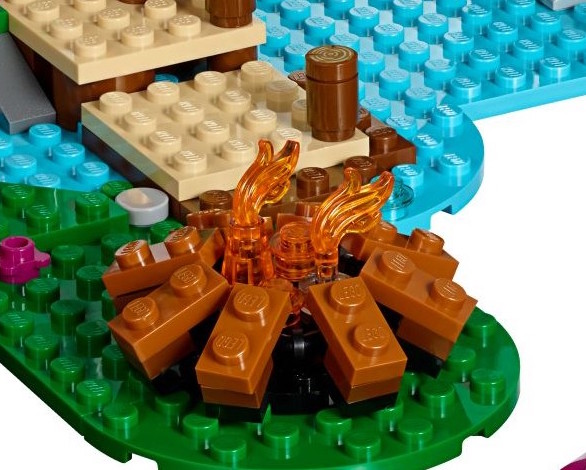 We had seen a potential idea for the build in the new LEGO Friends Adventure Camp Rafting set that came out earlier this year. I was hoping the campfire build was similar and LEGO did not dissappoint.
Our Morning At The LEGO Friends Campfire Build Event
Most LEGO events have the same type of schedule…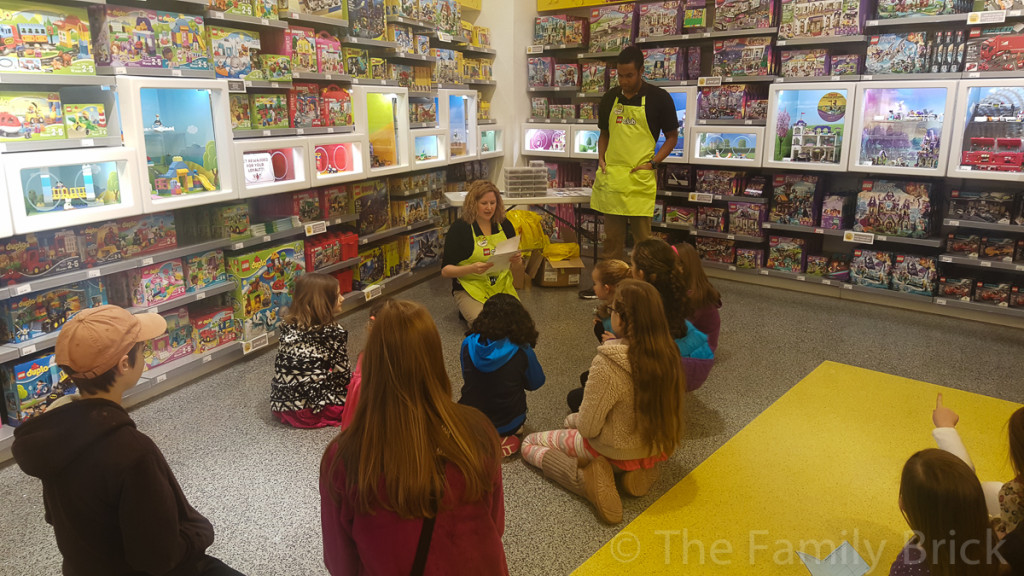 an introduction to the build…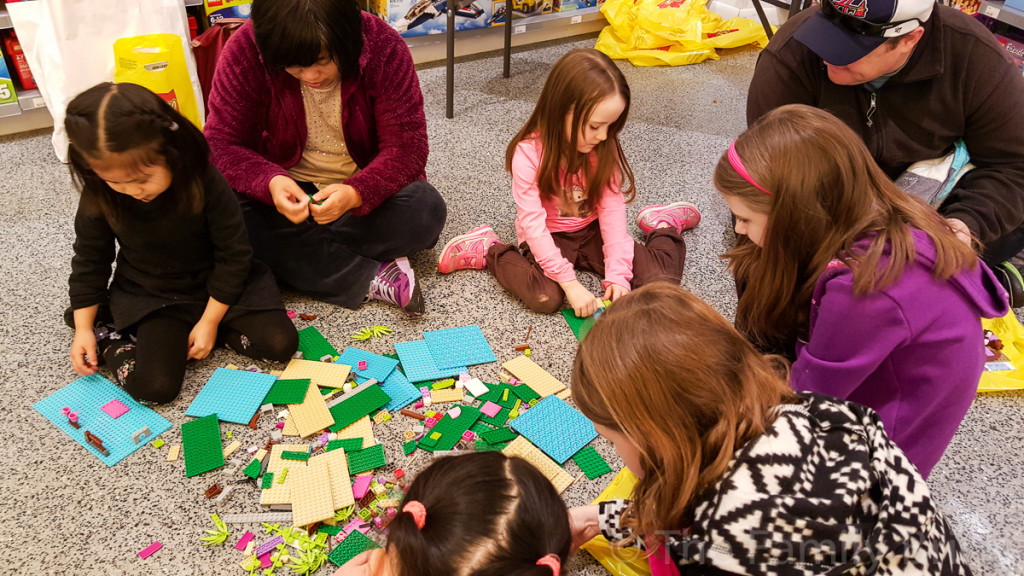 pairing into groups to make the build…
a few build-related activities (no photos of this, since it just involved naming the group, their mascot and picking their favorite campfire food, and…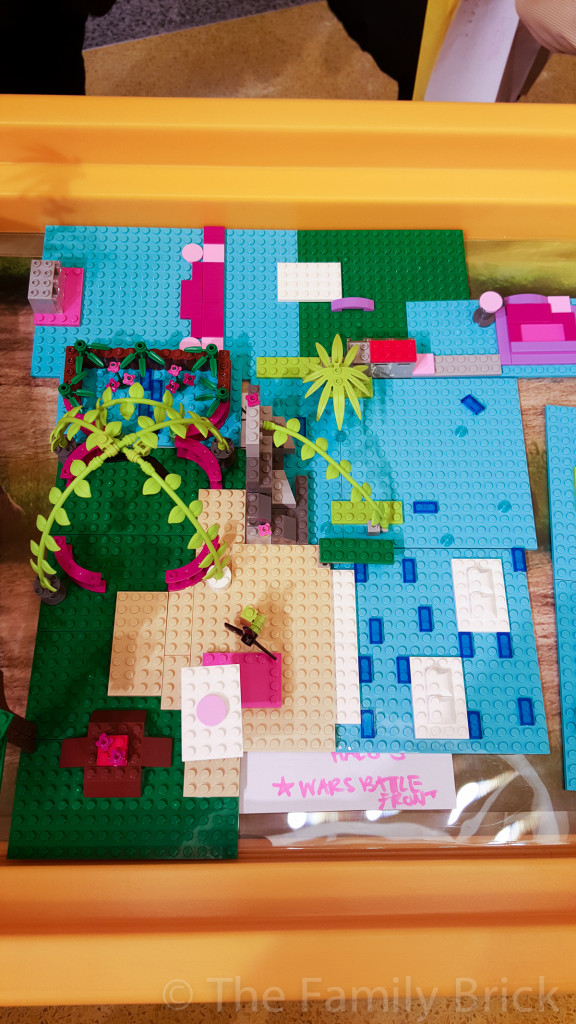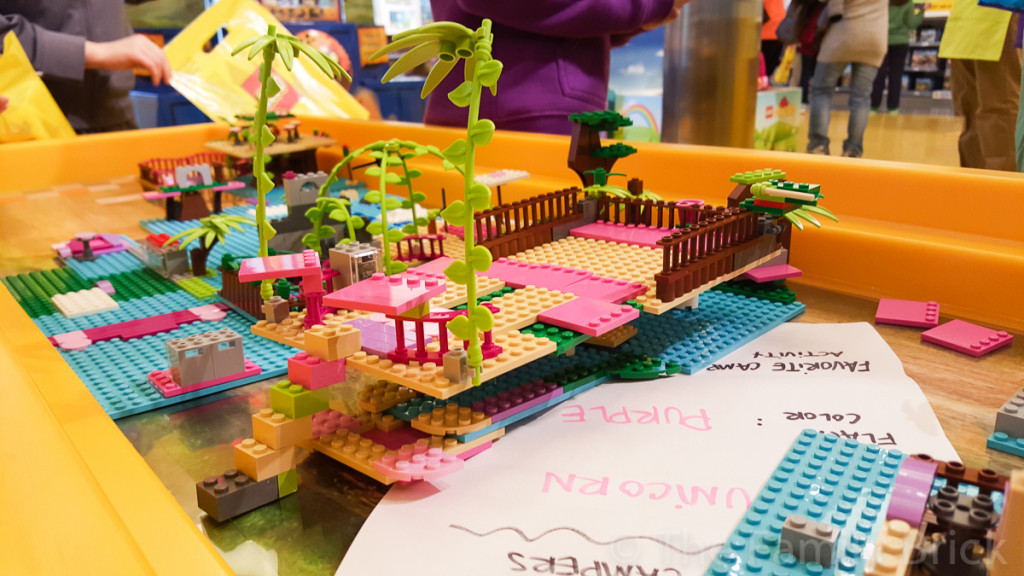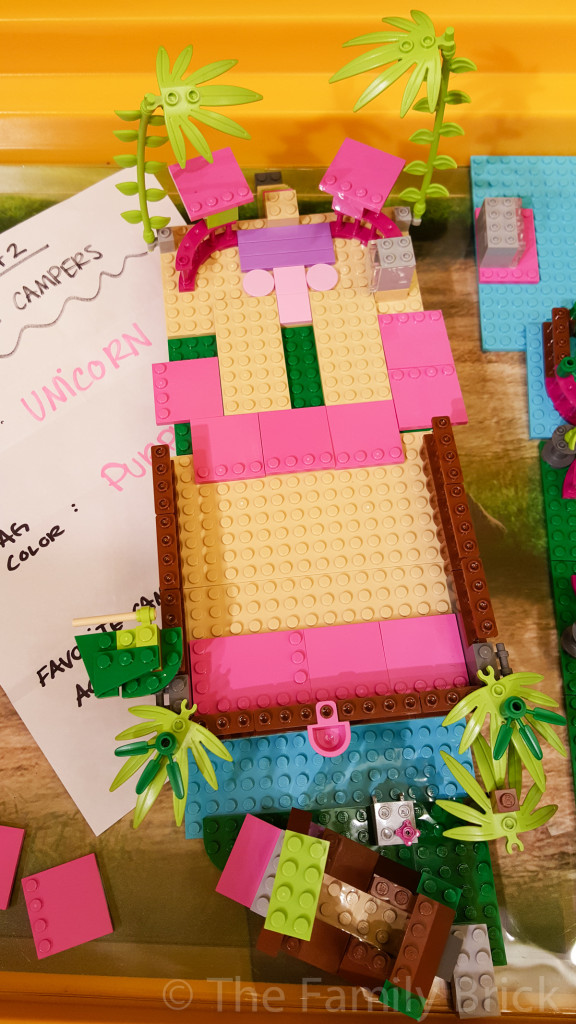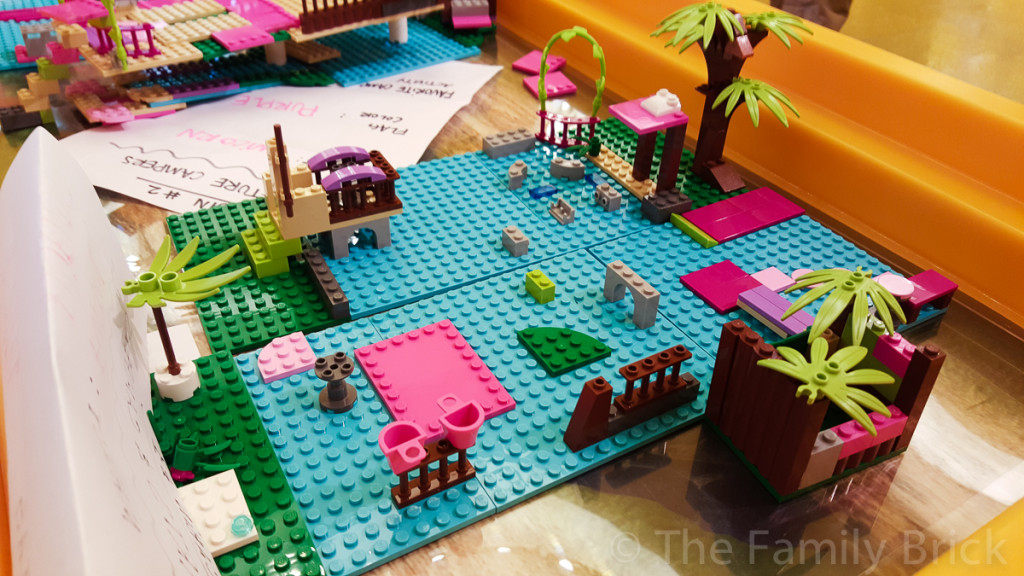 a show-and-tell moment. (Notice the bathroom structure in the bottom right corner of the last photo? That was the brainchild of the girl.)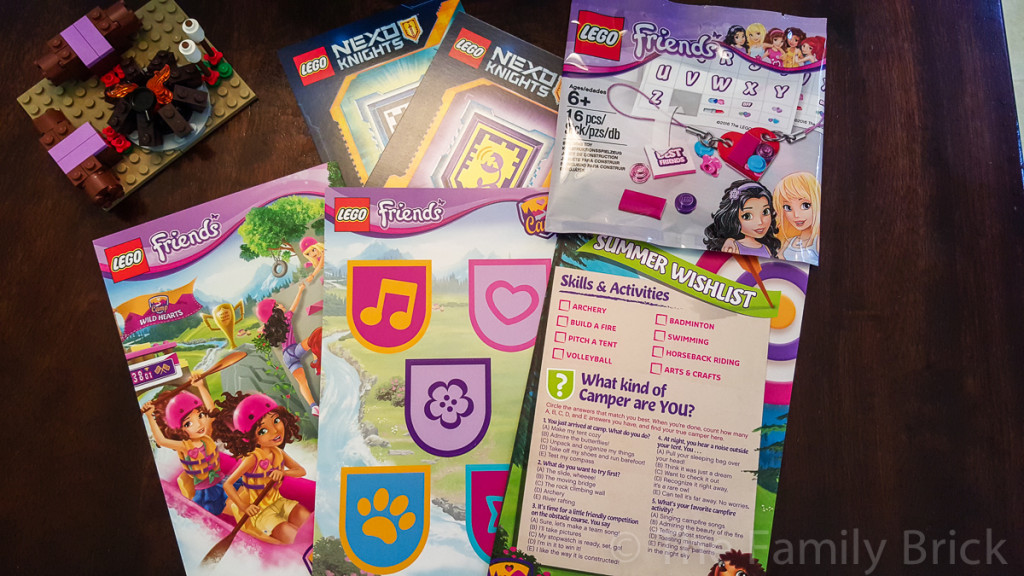 Finally, everyone gets to go home with a goodie bag. This time, we found a camp activity sheet, postcard, sticker sheet, 2 LEGO Nexo Knights tokens for the online game and a "Best Friends" polybag set of heart keyrings.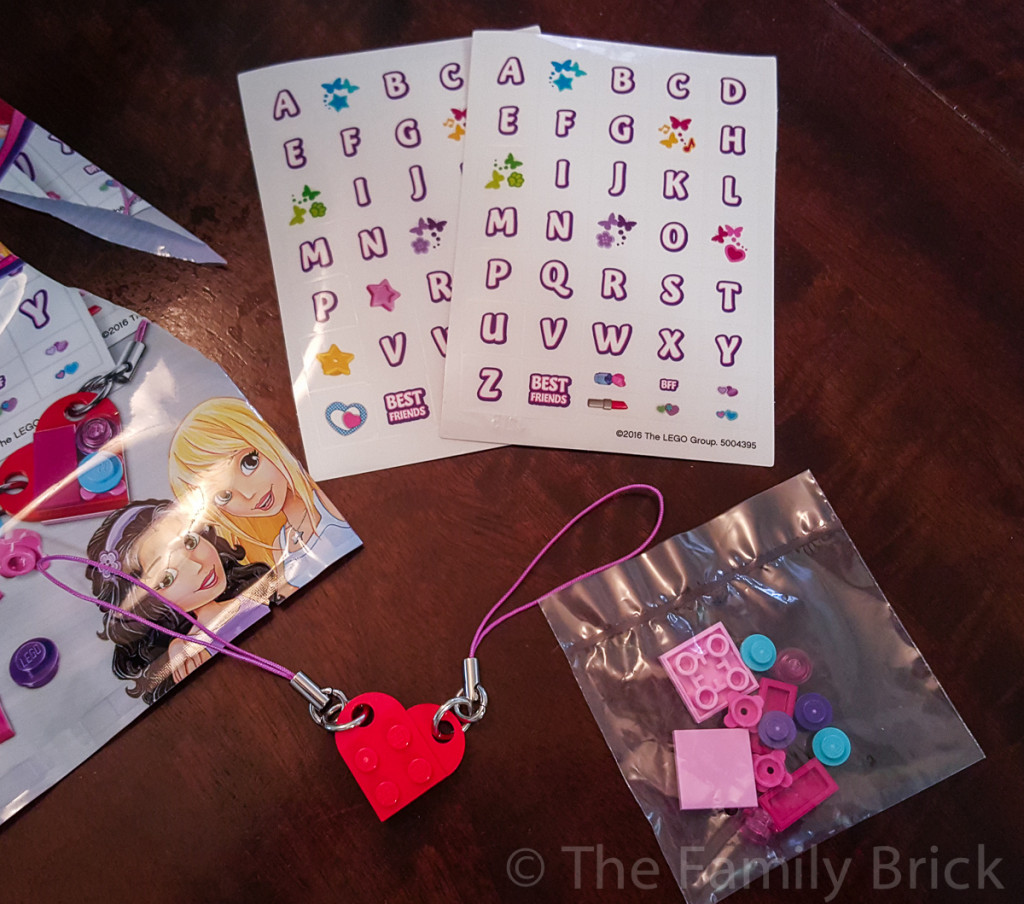 Or rather, 2 2 x 2 coupling plates with key loops attached that make a heart when snapped together. This also came with 2 sticker sheets to customize the 2 x 2 inverted plates that came in the set.
As you can see this build event followed the same outline and the event ran smoothly, as usual.
How To Build A LEGO Friends Campfire
The actual campfire build was actually exactly like the one found in the Adventure Camp set: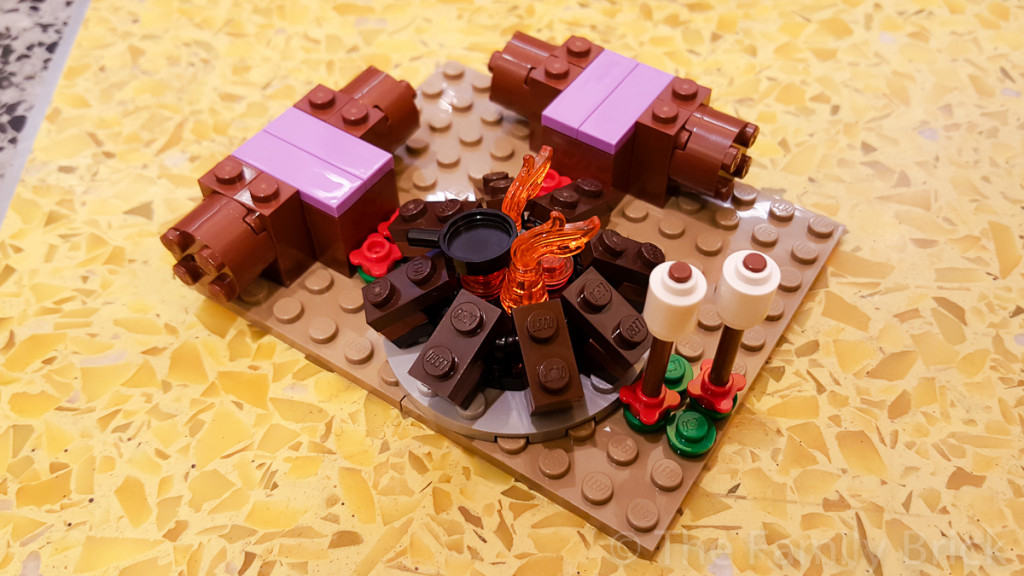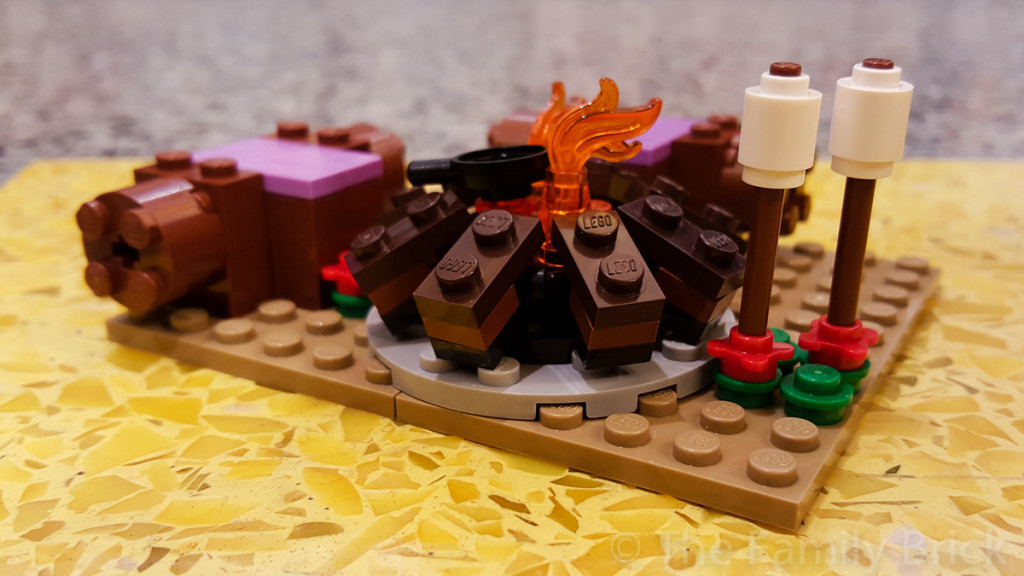 It's a very interesting build and sturdy. The girl had some trouble getting the logs built and snapped on correctly. Has a lot to do with the amount of plates, but she had a little friend helping her snap them in correctly.
If you want to build your own campfire, I scanned the instructions for the LEGO Friends Campfire. You can start by gathering the following pieces:

And here are the instructions to build the campfire: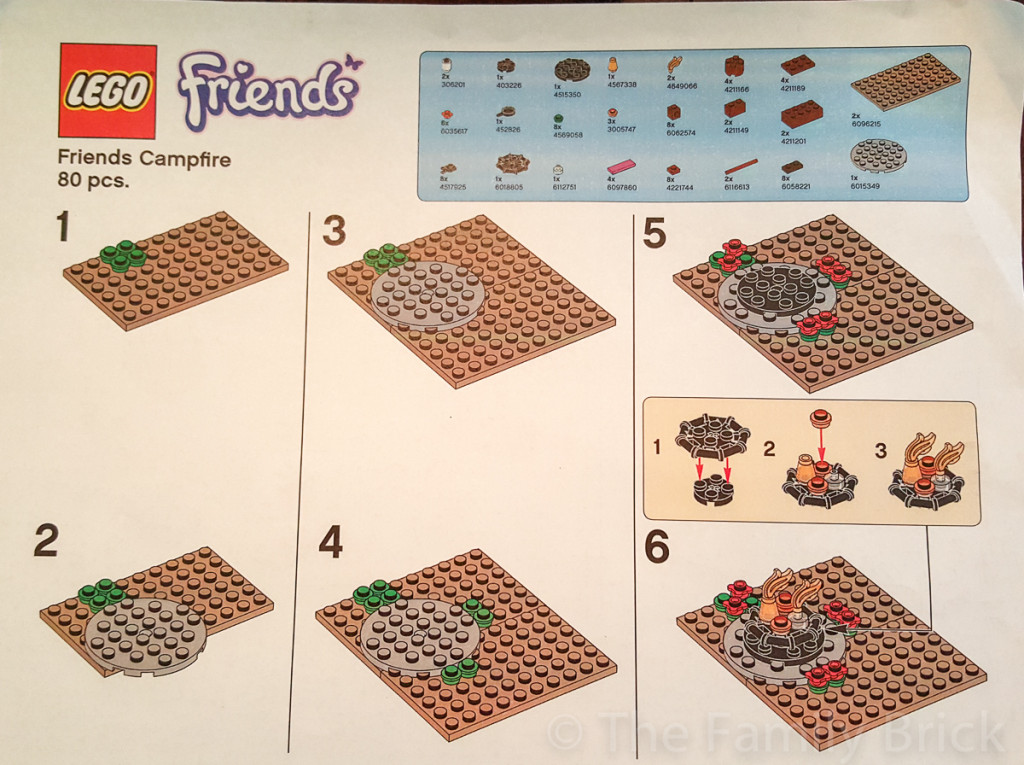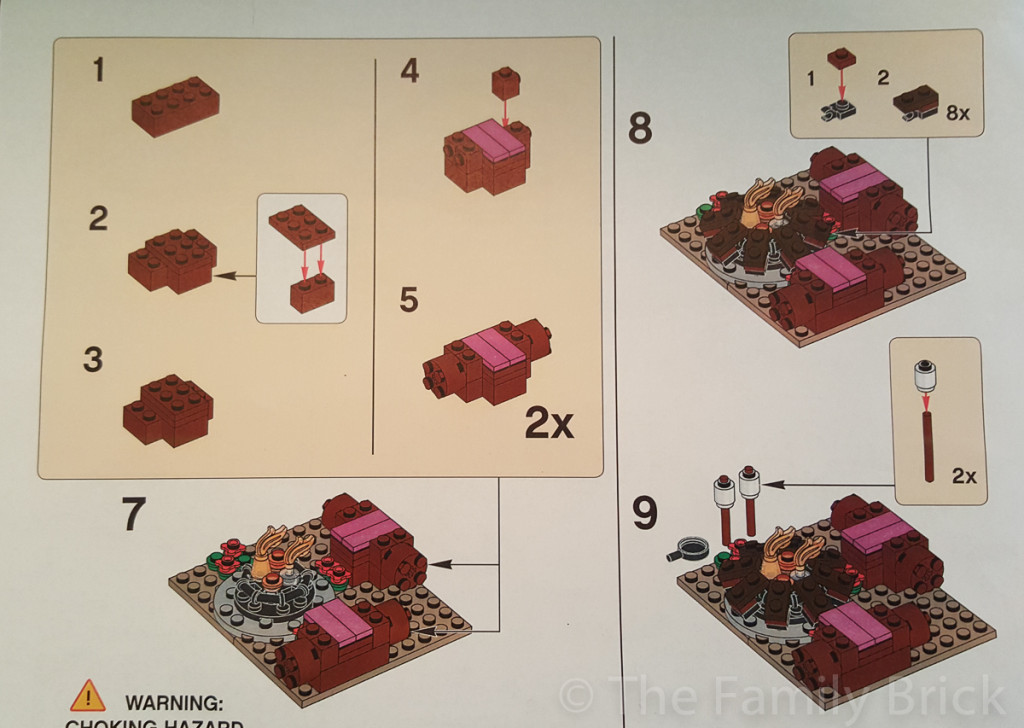 We really enjoyed the build and hope you enjoy making your own LEGO Friends campfire at home, too!