Last Saturday morning, we were up bright and early to make our way to the April 2015 LEGO Club meeting at our local store.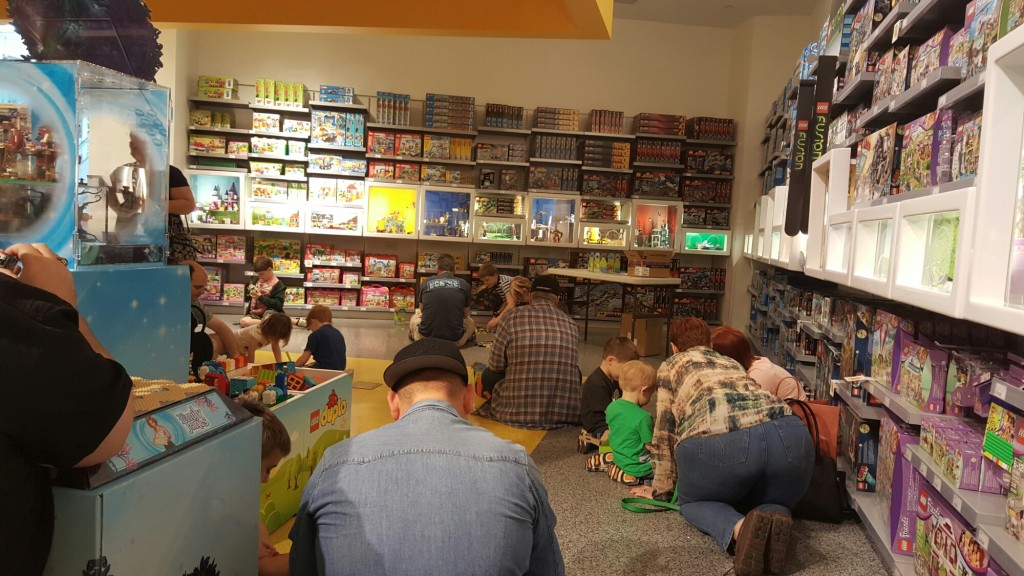 It was a packed house today, with tons of parents hanging out on the floors helping their kids build.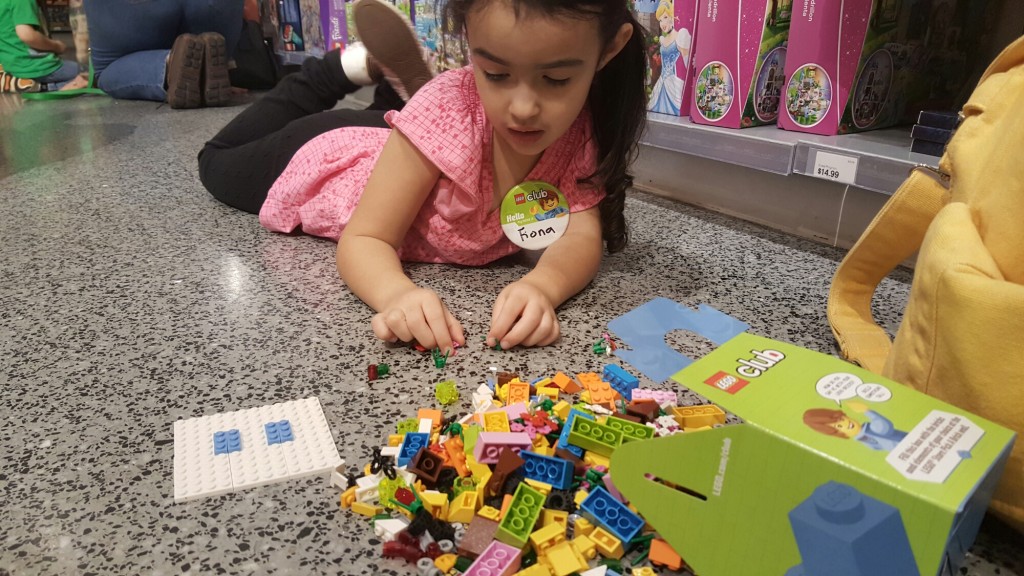 The story was that our UFO mini build was landing on an alien planet and we had to build them a hideout while they repaired their ship. As you can see, I was able to "guide" her in picking out different bricks this time around, so we could actually build something other than a super long dinner table.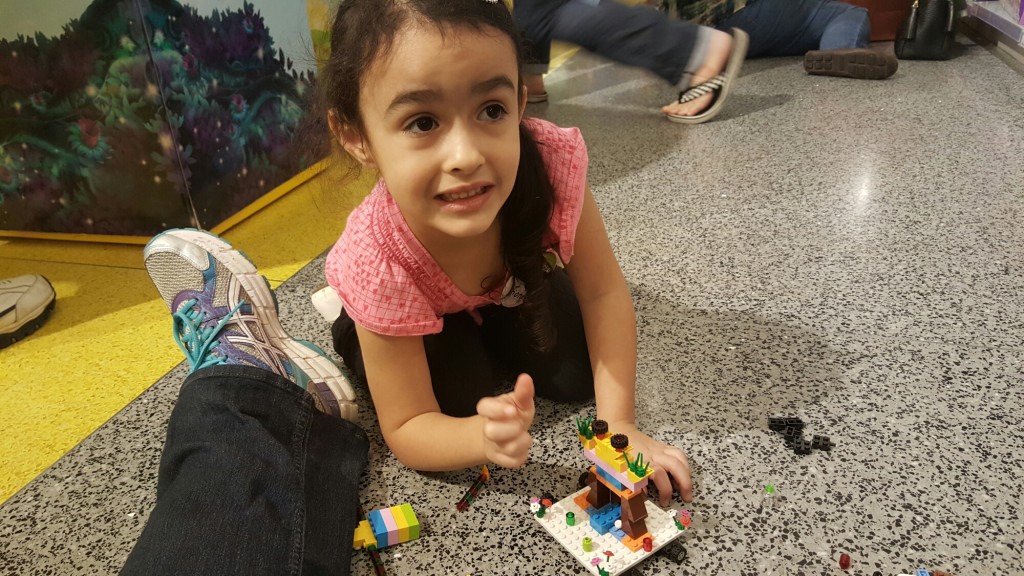 Hard to see in the photo above, we ended up building an Asian inspired moving hut with flowers, of course.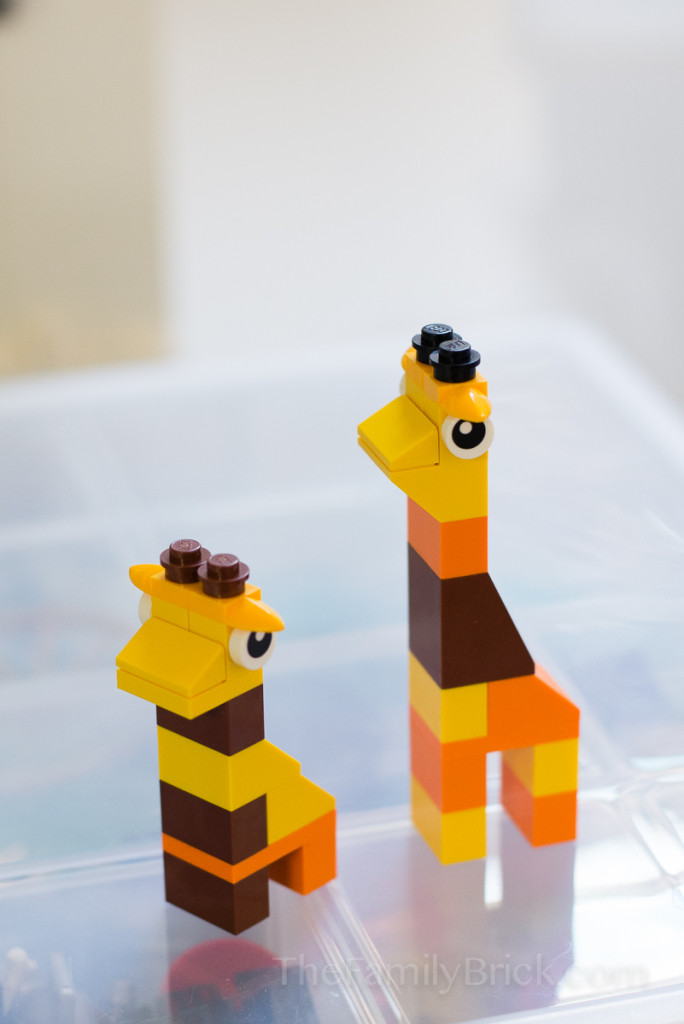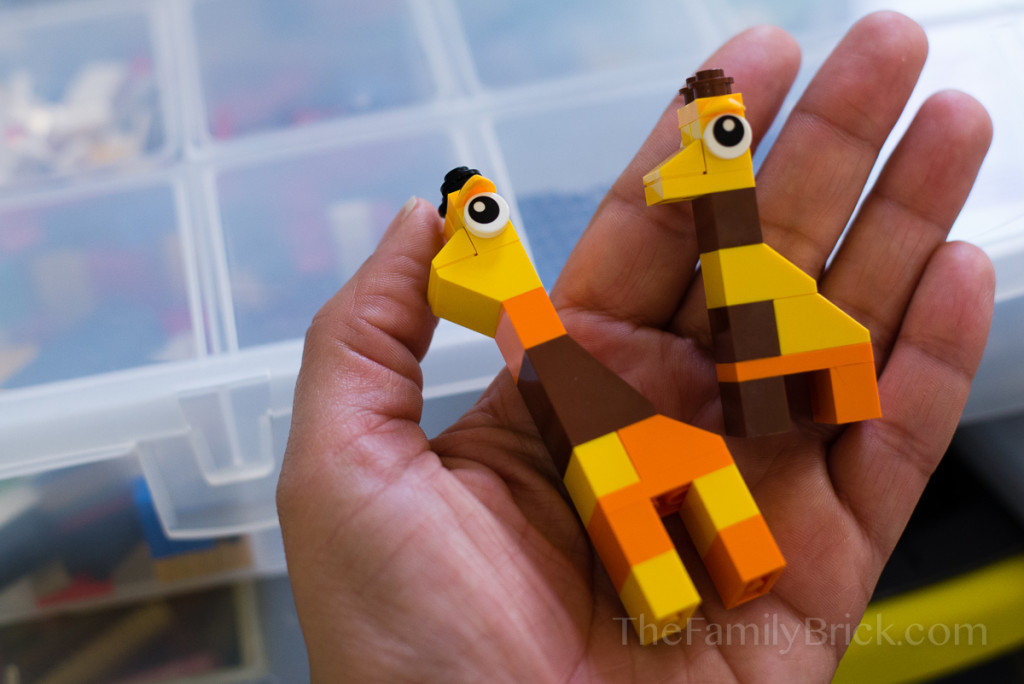 I also managed to guide her to buy some of the pieces for the quarterly Pick-a-Model giraffe build. So later in the week, we built the two giraffe mini-builds. Playing with them in hand reinforced how I felt about the Pick-a-Model builds… I'm glad The Little Brick hasn't shown much interest in them in store… although she did like playing with them a lot.
How was your LEGO Club meeting this month?