Last night, I decided to take The Little Brick to the LEGO store for the monthly store build. This month, it was the cutest mini racing plane. I was *sure* she would love it.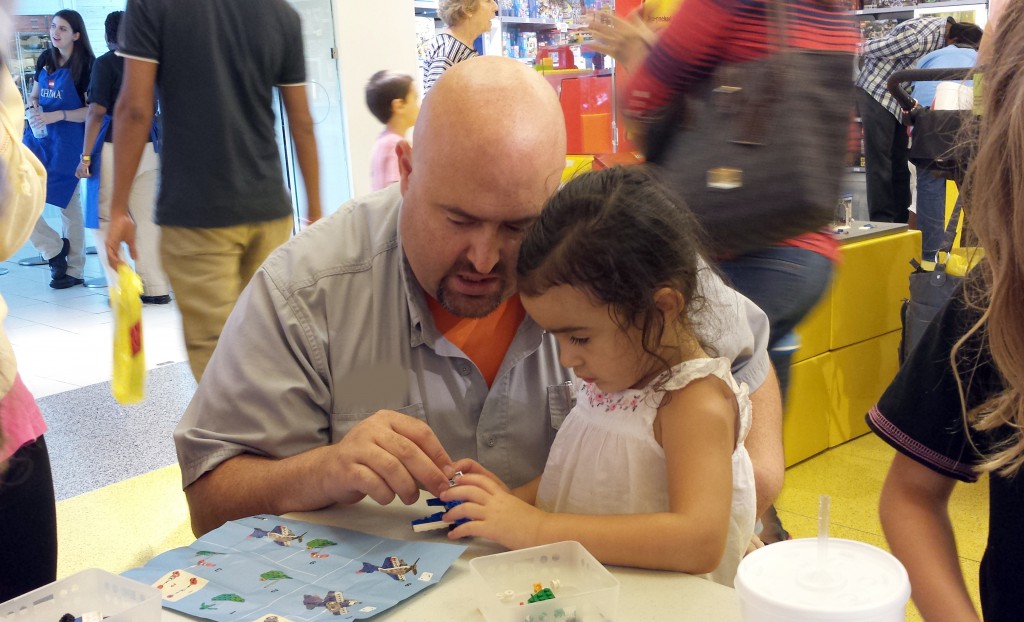 I was really impressed with her building skills. She easily and quickly managed to build the model without major intervention from Mr. Family Brick and just some simple guidance. The Little Brick is only 3, so that's a big achievement on her part when building something meant for 5+!
The model, by the way, did not dissappoint. I really liked the look of it and how easy it was to build with few specialty pieces. Here are some pictures of the finished build:
You'll have to excuse the missing 1×1 round in our windsock. The Little Brick wanted to build it without… so without we did!
Oh and in case you come across this post once the month is over, LEGO archives the monthly builds. However, I grabbed a copy of the racing plane build instructions for you to download and make your own.
Did you stop by the LEGO store and build this month's model? How did you like it?