I'm a little late on the announcement for this one, but if you have some time, there's over a week left for the LEGO City Space Contest!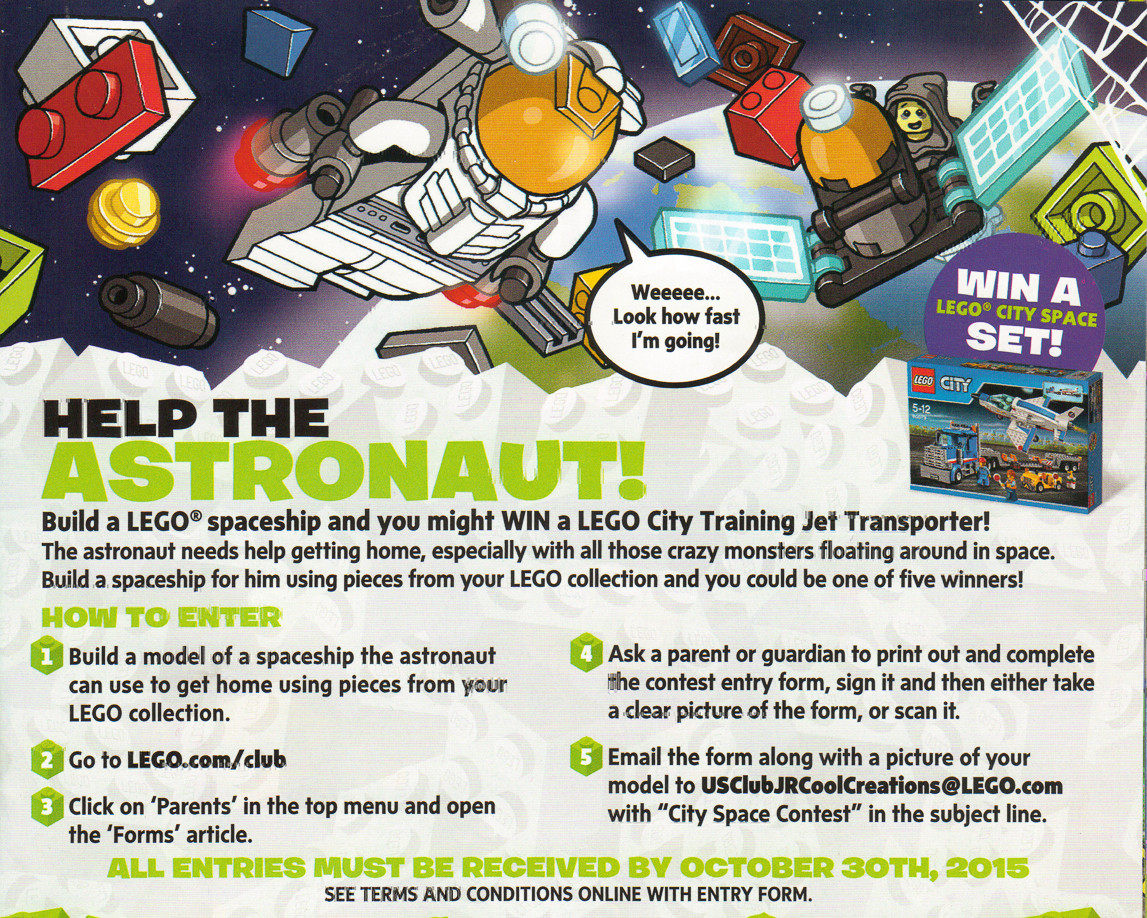 In case you can't read the graphic above, it says:
Help The Astronaut!

Build a LEGO spaceship and you might WIN a LEGO City Training Jet Transporter!

The astronaut needs help getting home, especially with all those crazy monsters floating around in space. Build a spaceship for him using pieces from your LEGO collection and you could be one of five winners!

How to Enter

Build a model of a spaceship the astronaut can use to get home using pieces from your LEGO collection.
Go to LEGO.com/club
Click on 'Parents' in the top menu and open the 'Forms' article.
Ask a parent or guardian to print out and complete the contest entry form, sign it and then either take a clear picture of the form, or scan it.
Email the form along with a picture of your model to USClubJRCoolCreations@LEGO.com with "City Space Contest" in the subject line.

All entries must be received by October 30th, 2015.

See terms and conditions online with entry form.
We won't have time to work on one here with the girl, plus space doesn't seem to be her interest at the moment, but if you have any kids with a slight interest, you should encourage them to enter the contest!
Are you planning on helping your kid(s) enter the contest?