Have you been waiting for your local LEGO store to swap out the Pick-a-Brick model on the wall? Ours finally has and if you are local to Atlanta, you can now go back to the store and pick up the LEGO Pick-a-Brick Mini Jeep build.
We went to the store this weekend to sign the girl up for the LEGO Club Meeting (since we are no longer allowed to register for the free monthly mini build) and while we were there, I grabbed some snapshots of the LEGO Pick-a-Brick Mini Jeep build instruction booklet. I didn't get a chance to free-build it as the store was quite busy, but it is definitely a fun build.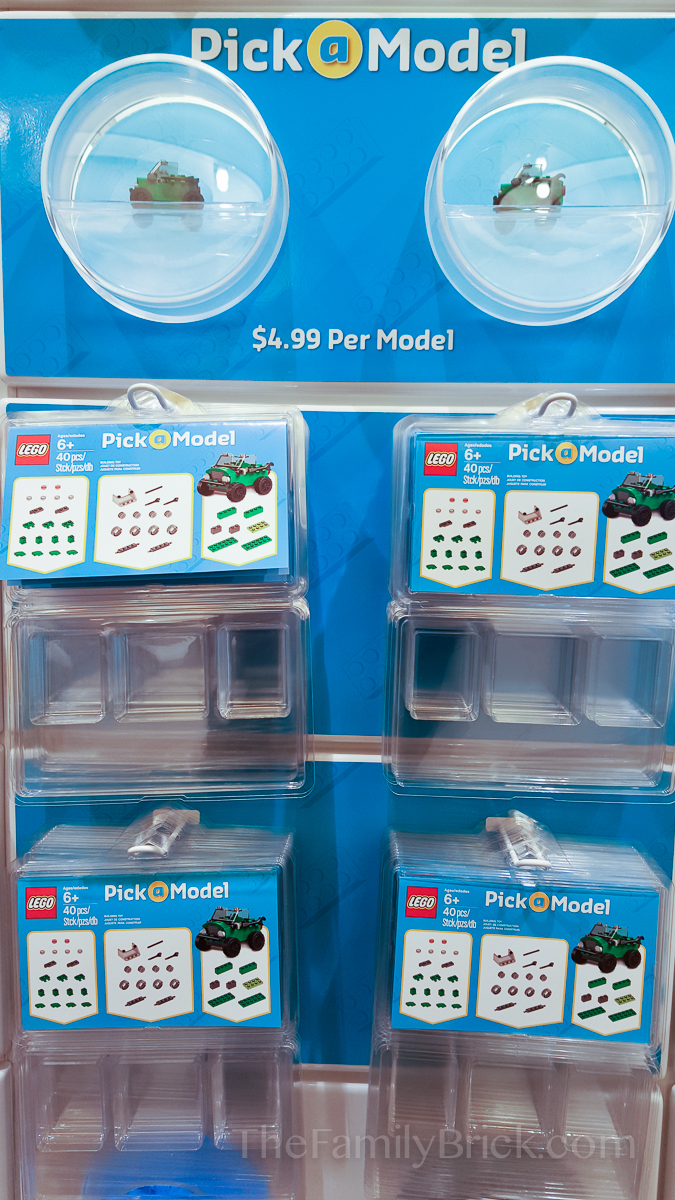 When you look at it close up, it is a super compact build, similar to that of the dune buggy build from last summer. All the parts make for a condensed vehicle and there's not much pizzazz to it other than it looks like a Jeep. I'm sure Jeep and car build lovers (like my husband) will think it's great regardless.
There are a few special parts in this build, only because they don't come in too many sets. However, you should be able to easily make this Jeep or something similar to it with what you have in your stash.
I was also able to grab snapshots of the booklet and made them into a PDF for you to download the LEGO Pick-a-Brick Mini Jeep Build here.
Did you pick up this minibuild? What do you think of it?