Labor Day, the first Monday in September, honors the contributions of American workers.The Department of Labor says it is "a creation of the labor movement and is dedicated to the social and economic achievements of American workers. It constitutes a yearly national tribute to the contributions workers have made to the strength, prosperity, and well-being of our country."
So of course, the most iconic photo used during this day is Lunch Atop A Skyscraper, a famous black-and-white photograph taken during construction of the RCA Building at 30 Rockefeller Center in Manhattan, New York City.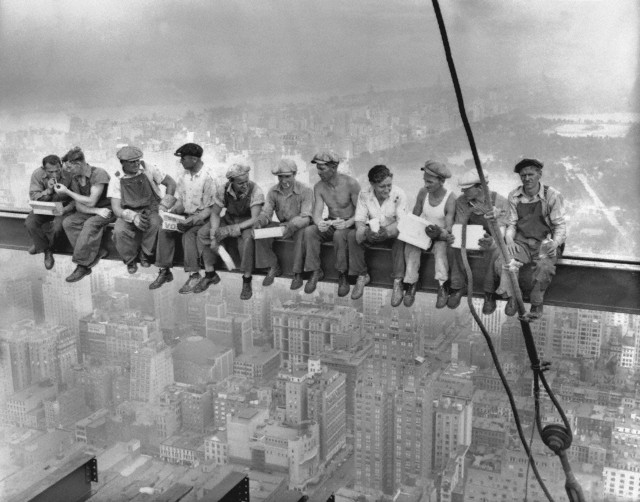 But with all the Star Wars Force Friday hype, I feel it's only fitting we celebrate this Labor Day in Star Wars style…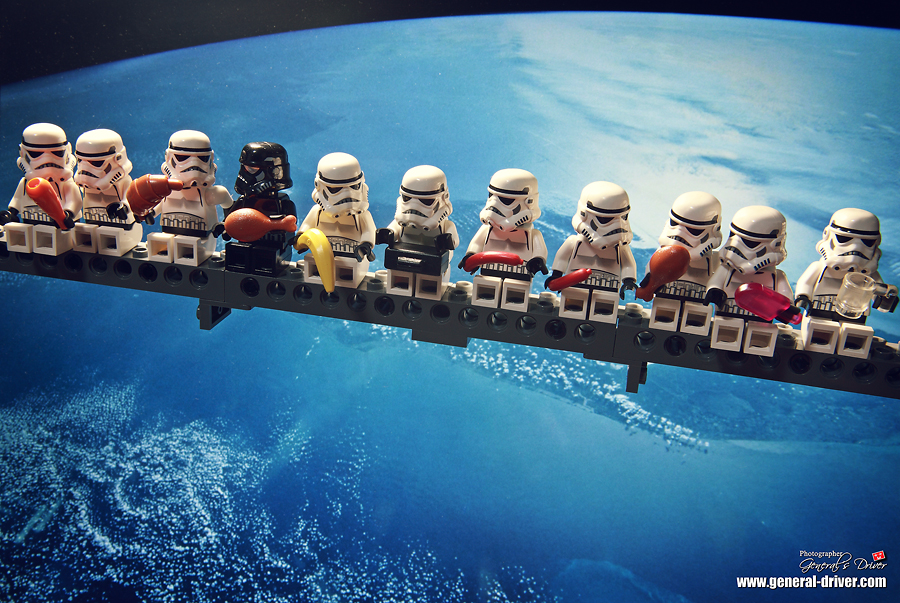 Happy Labor Day! May you be enjoying it from anywhere… but a tiny little beam during your lunch break.