Christmas is just around the corner. That's insane, right? I'm still looking for gifts for Mr. Family Brick. So if you're like me and still struggling to pick up a gift for your favorite AFOL, here are 7 inexpensive gifts for the adult lego builder. (FYI – there are affiliate links below. As always, no additional cost to you and supportive of us):
1. Baseplates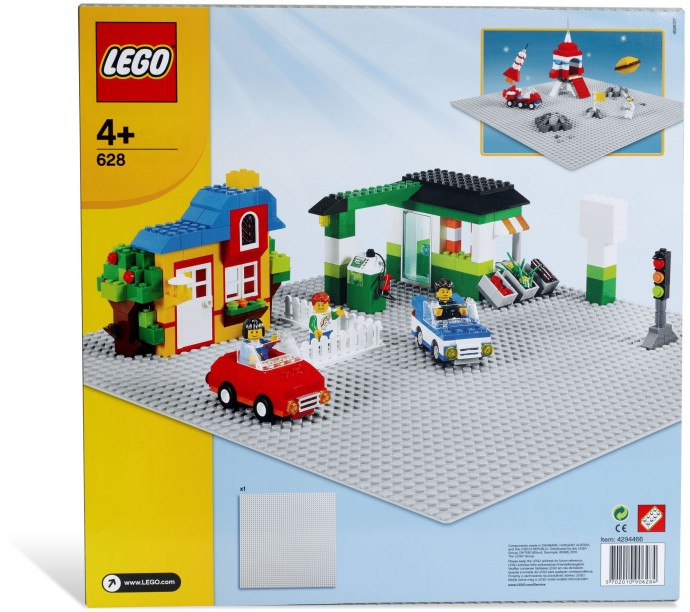 Every LEGO builder needs a good base to start with. LEGO Baseplates are few and far between. This is why they make great LEGO gifts for adults. They're that thing you can never have enough of. So if you want to help our your friendly neighborhood AFOL, you should consider picking up a few baseplates for them. Based on the size, you can get a baseplate from $7.99 – $14.99. Pick them up here:
2. Storage Containers
Here is something fun for the home or office. These LEGO storage bricks are great to hold a ton of things! They've prices from . You can pick them up here:
However, don't go to no crazy buying them hoping your LEGO lover will start using them as storage for their LEGO bricks. You'll want to get them something see thru for that type of organization:
These storage units made by Akro Mils are more expensive than the LEGO storage bricks above, but they make more sense for those people who need to see what they have available at a glance. You can pick these LEGO storage units up on Amazon.
3. Minifigures
If you know a LEGO lover, they probably have a town. If they have a town, they will always need more minifigures! You can go the route of buying the collectible minifigures, but that can get a bit expensive at $3.99 a pop
You can purchase collectible minifigures here:
However, you can pick up packs of minifigures at more affordable prices. If you're looking to help someone boost their town population or simple fill a few stockings, bulk generic minifigures are a great idea!
We sell used, washed and sanitized minifigures in our shop. You can pick up a pack of 10 minifigures with accessories for $8.95. As LEGO gifts for adults, minifigures can't be beat!
4. Star Wars Micro Fighters
I know they're out there, but I am usually hard pressed to find an adult who doesn't like Star Wars. So, if you're shopping for LEGO gifts for adults who also love Star Wars, the Star Wars Micro Fighters are an awesome idea!
At only $9.99, these guys are already hard to find on the LEGO Shop@Home website. However, you can still pick them up (albeit some for a little higher price) on Amazon.
5. BrickJournal books or back issues
BrickJournal is an awesome magazine covering many LEGO subjects. If you have an adult who is looking for some inspiration, find their favorite topic in the archives and pick up the magazine for them!
You can pick up past issues of BrickJournal here.
6. Modular Instructions
If your AFOL is the type that likes to build from instructions, you can see about picking up a few modular instructions for them on the following websites:
Modular building instructions will set you back about $12-15 for each purchase of digital instructions.
7. 365 Things to Do with LEGO Bricks Book
Finally, while this book is marketed towards kids, the 365 Things to Do with LEGO Bricks Book is a great idea to help bust boredom or builder's block. We love our book, so much so there is a review coming soon!
Are there any other LEGO gifts for adults you prefer over the ones I chose above? Let me know in the comments below!
Buying from Amazon.com? Make sure you get your items within 2 days for FREE + get unlimited streaming of HD TV shows and Movies with an Amazon Prime 30-Day Free Trial
!