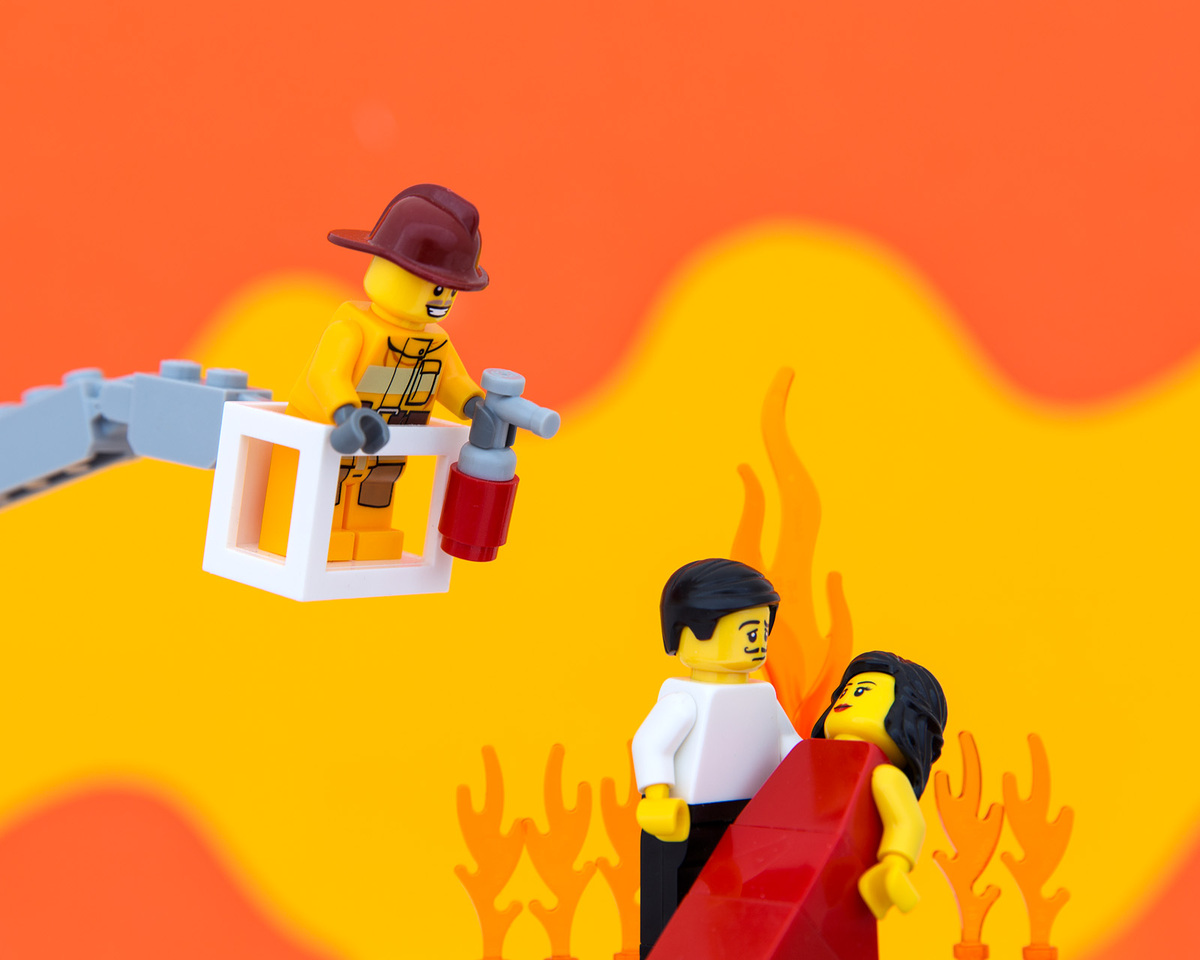 In the mornings, I get bombarded with a ton of information via email. Sometimes it's hard to stop from getting involved and opening up 20 different browser tabs for everything I want to consume. This morning, though, I'm glad I didn't fight the urge.
Stuck somewhere in the "you must read this" section for the website of an article I was scanning, I found a link to a great article on a LEGO coffee book created by photographer Jeff Friesen. You have to go see the images in this article!
With a mix of sight gags (Delaware) and pop culture (Iowa), Friesen uses "The 50 States of Lego" to riff on the impressions, history and stereotypes from each state in the union. Speaking from his home in Halifax, Nova Scotia, Friesen told HuffPost that he's confident in his insights into the 50 states — despite being a native Manitoban.

"I lived in the states for a couple of years, and I'm pretty well-traveled," Friesen said. "I've been to about 37 states — though many of them were visited at high speed while driving."

Friesen only uses official LEGO bricks and pieces to create his scenes, a limitation that has forced him to get extra-creative in some instances: "For Georgia, I can't do a peach farmer, because you can't do peaches in LEGOS."
Well, go on… I'll wait right here…
How awesome are those LEGO scenes? I definitely feel he did a fantastic job, even thinking outside of the box and coming up with creative ideas like for the state of Georgia, despite not being able to create peaches with LEGOs.
His book will be out in September. If you're a fan of coffee books, or your looking for a gift for a LEGO fan, this should definitely be on your list! You can pre-purchase the United States of LEGO®: A Brick Tour of America
 book on Amazon. If you want to see more of what Jeff is up to, you can also visit his website, The Brick Fantastic.
What was your favorite scene from the book?