With Halloween right around the corner, you know you're running out of time if you plan on making a LEGO costume for Halloween. You still have the weekend so it's not too late! Since we're here to help, here are a few ideas and links for the top 5 easiest LEGO Halloween costumes we've come across:
1. WildStyle LEGO Costume
WildStyle is an awesomely easy costume with big impact. All you need to make this costume is:
a black zip-up sweatshirt,
black sweatpants,
pink duct tape,
blue duct tape,
a short black wig for those who don't have straight hair, and
hair chalk.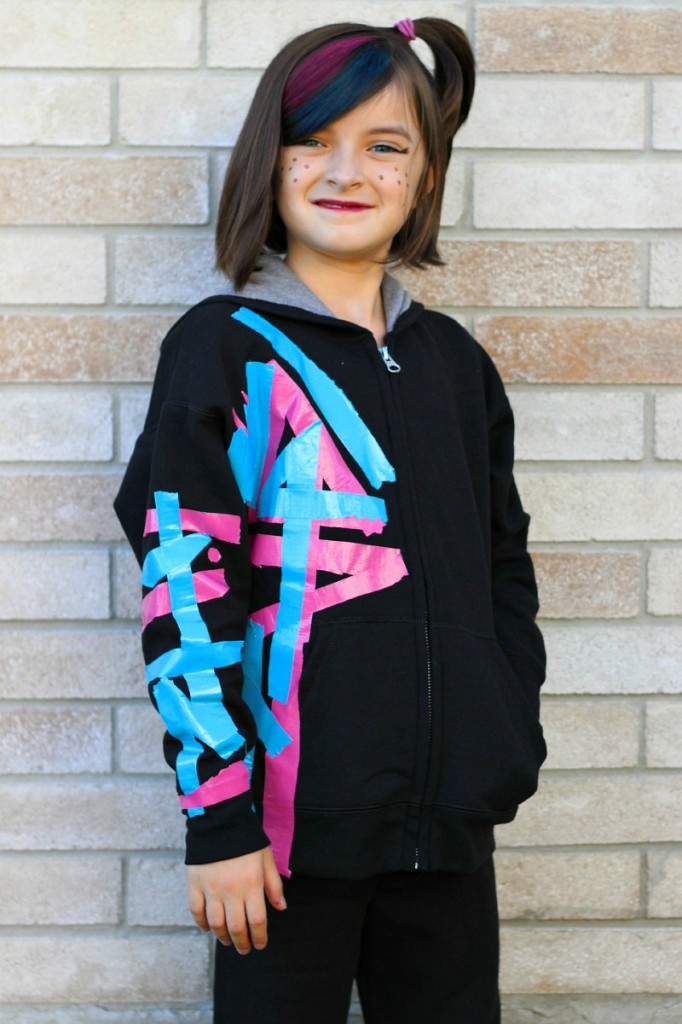 Stacy from Kids Stuff World shows you exactly how easy it is to make this costume.
2. Emmet LEGO Movie Costume
Emmet is another easy costume to put together and is as simple as getting these items:
long sleeve blue button down shirt,
neon orange vest and pants,
silver reflective tape,
red paint, and
a box or styrofoam (for the piece of resistance).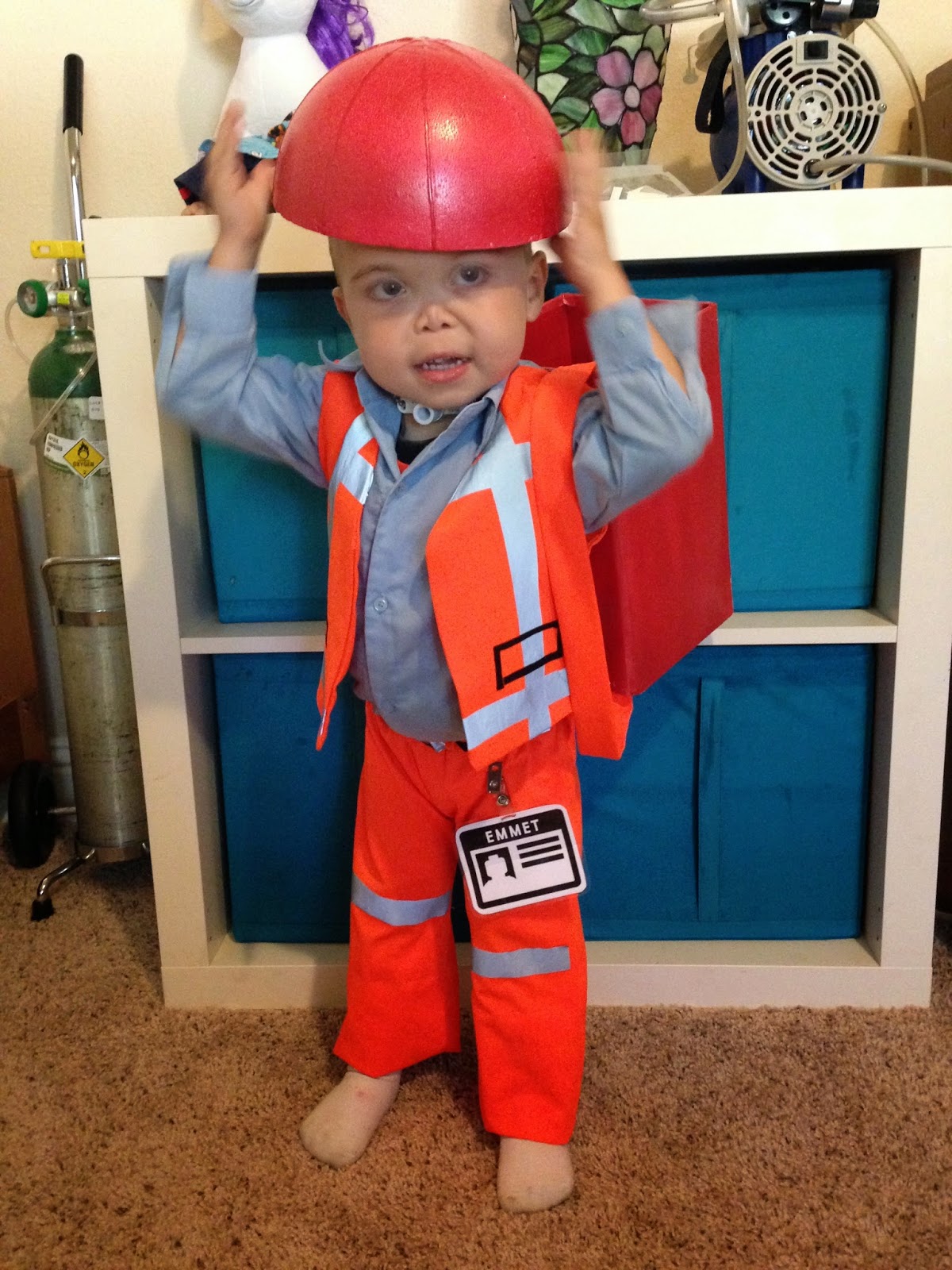 If you can't find a vest and pants in the very loud neon orange variety, you can take a cue from Justin and Jenny McLelland's blog post on how to make the vest and pants.
3. President Business LEGO Costume
Now this one is super-duper easy. Depending on how many formal events you go to during the year, you (or your kid) may already have the items you need in your closet. If not, I recommend hitting a thrift store to pick up the pieces for this President Business LEGO Halloween costume:
grey business suit,
red tie, and
face mask.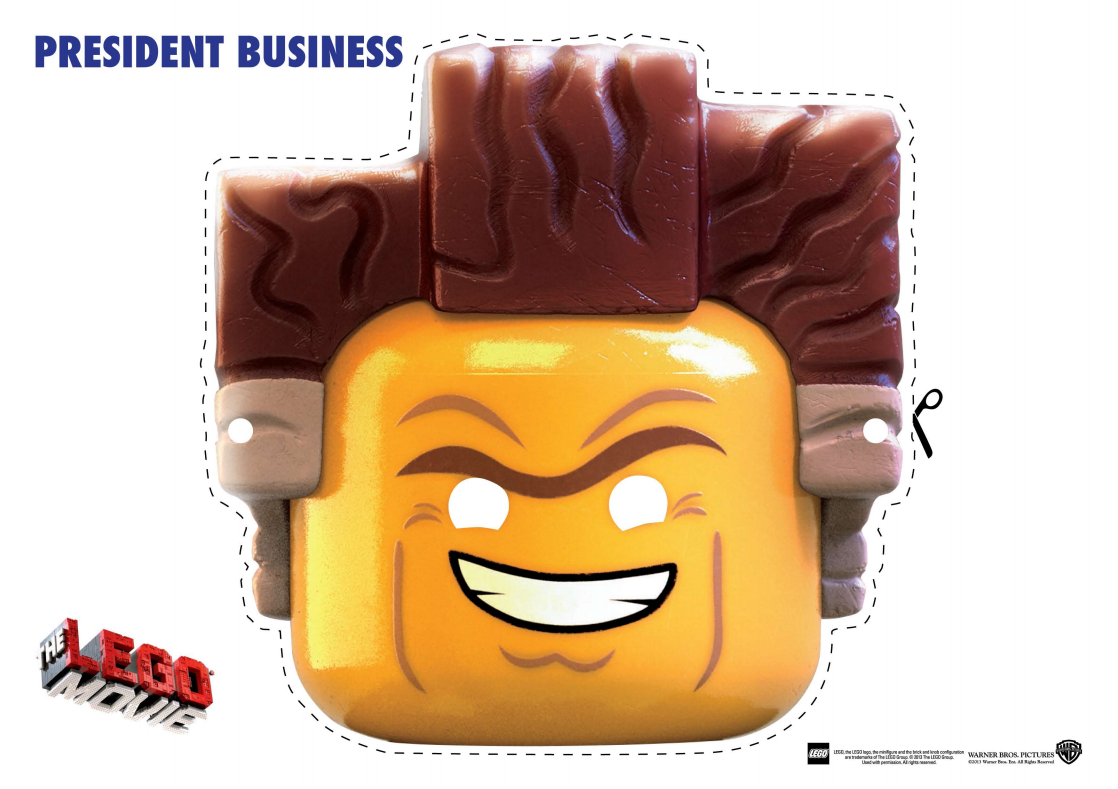 Fortunately, the face mask is free courtesy of The LEGO Group! You can download the President Business mask (and others from The LEGO Movie) over at the Groove Bricks website.
4. LEGO Brick Costume
The LEGO Brick Costume is probably the easiest of the bunch. All it takes is:
a box,
glue gun,
can of spraypaint, and
round containers for studs.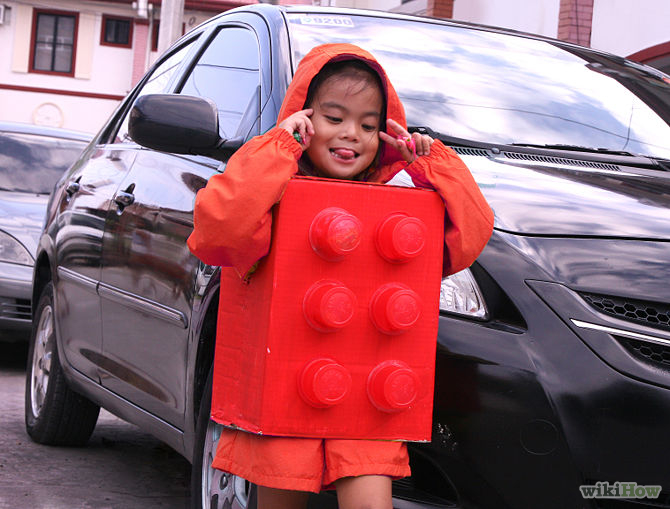 If you're more of a visual person, WikiHow has an excellent walk through for making the LEGO brick costume.
5. Vitruvius LEGO Costume
Finally, the last super simple costume. This will seem like a long list, but for this one you'll need:
a yard of blue material (for the cape),
silver sharpie,
long white lab coat,
string of yellow tassels,
tie-dye shirt,
blue jeans,
orange headband,
long white wig,
long white beard.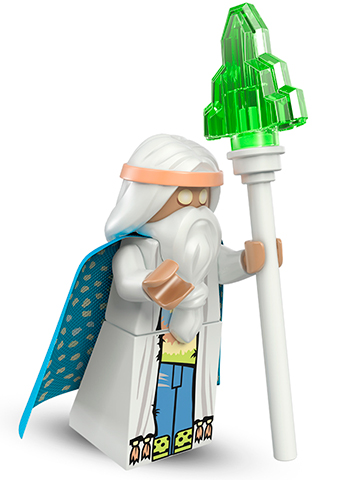 I'm really surprised no one has made a "how-to" on making a Vitruvius LEGO costume, so I'm going to give you a few quick tips to really sell the costume:
Use the sharpie to make spots on the inside collar of the blue cape.
Hot glue the blue cape to the inside of the lab coat.
Hot glue the tassel string to the bottom of the lab coat.
Make a knot at the bottom of the hair wig and the beard wig.
And just so you know… now that I just got done writing all of this, my husband laughed at me when I said "honey, that is NOT an easy costume!" It's clear he doesn't agree with me that the costume is easy with the laundry list of things you need to do to pull it together.
Whether or not you think it's easy, it's cool, right?
DIY Costumes not for you? Why not checkout our post on LEGO costume hoodies instead?