When we went to this month's mini build, we were invited to go to the Monthly LEGO Club Meeting. We've never been, so we thought "why not?" and signed up.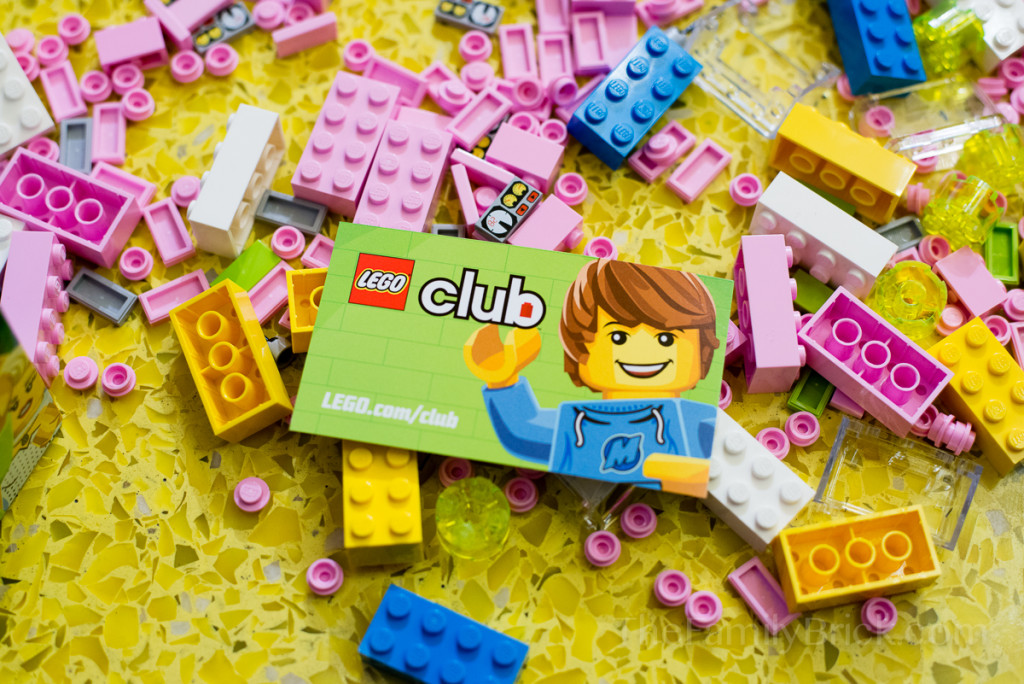 Since I've never been to a club meeting, I can't tell you what *normally* happens. For this one though, it consisted of a scavenger hunt to get your LEGO Club Meeting Booklet, a mini build session, a LEGO box filling session, an additional building block and a show-and-tell time.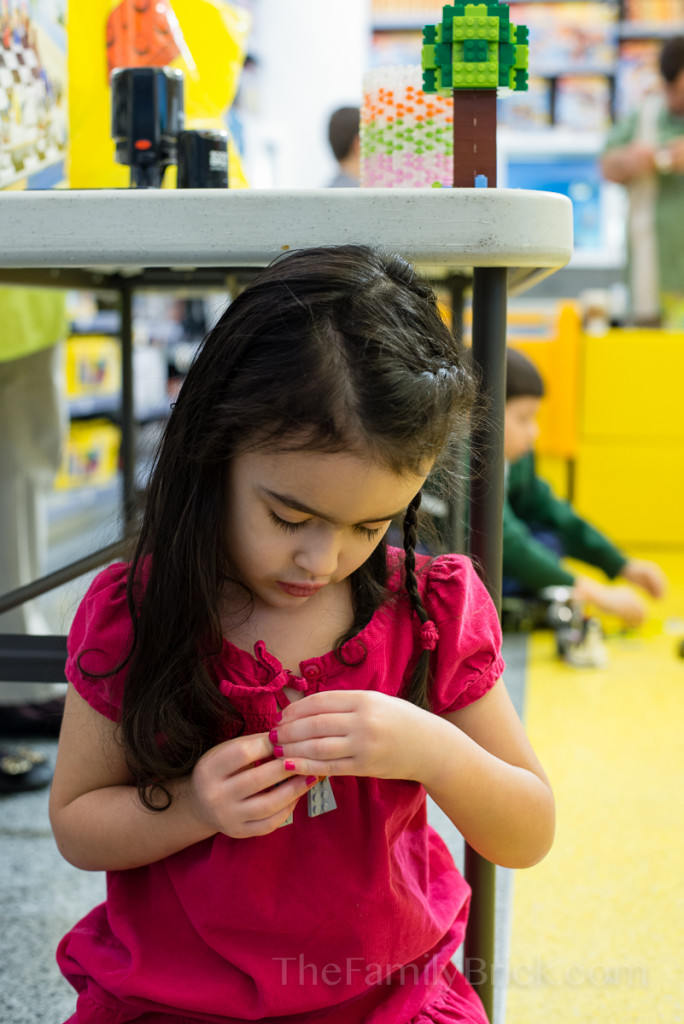 The girl wasn't much up to building by herself this time. Since the meeting was at 9am, she wasn't feeling cooperative… but I did manage to get her to build her own space shuttle again. It just required I feed her the parts per step.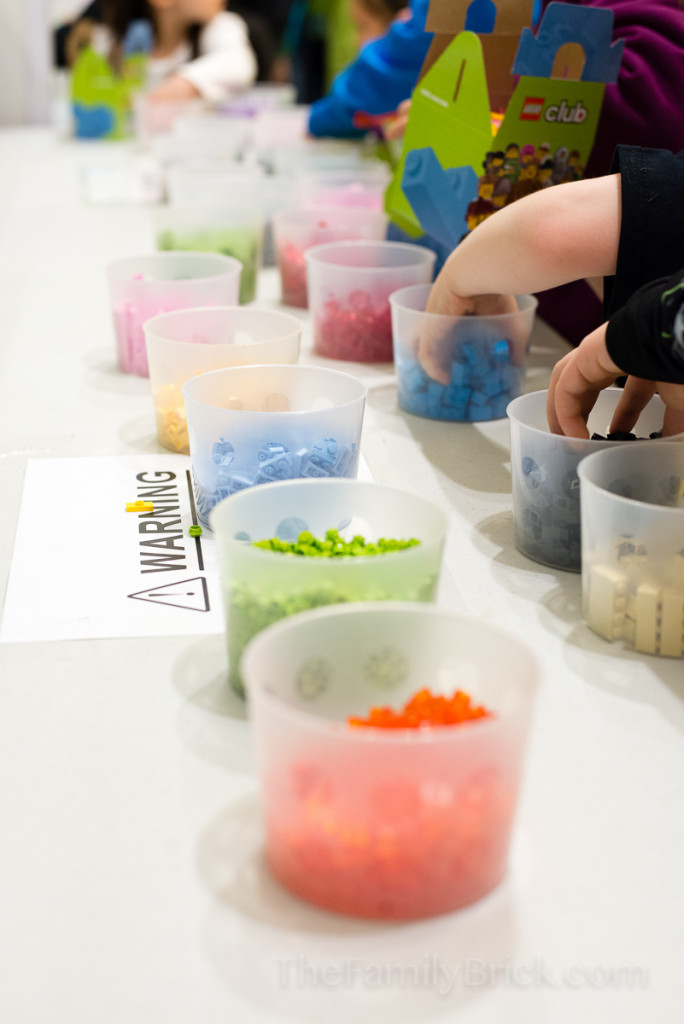 Once we got past the building time, the kids took their boxes to the brick wall and filled them to the brim for more building. Since some of the kids, including The Little Brick, are too short to reach the top shelves, they decided to put those pieces in small containers on a table near the brick wall.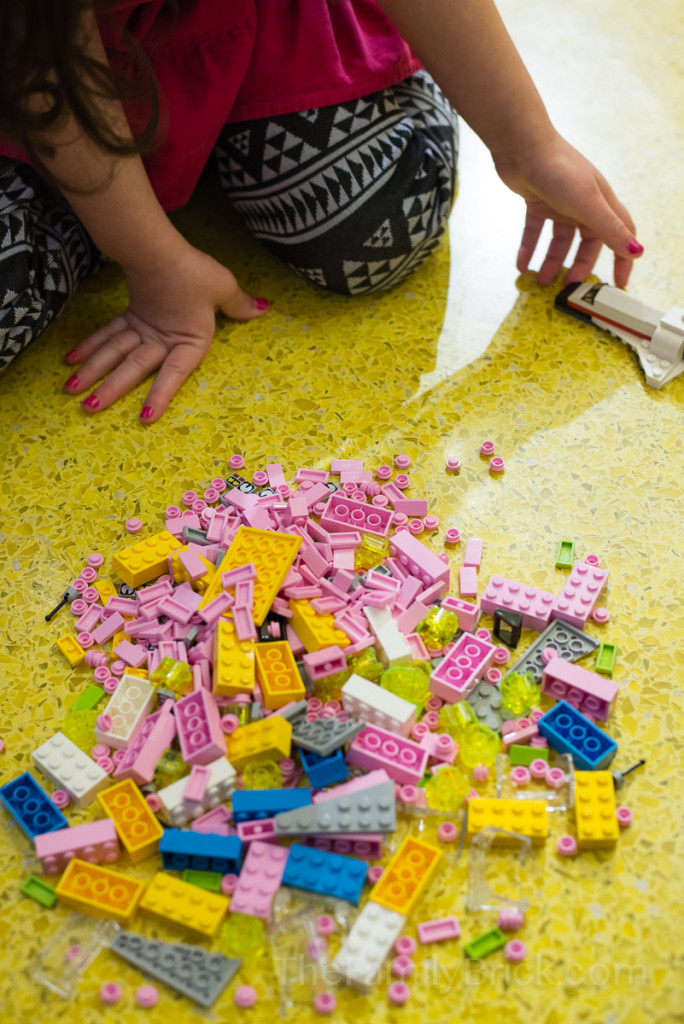 She has a penchant for pink. 'Nuff said.
The goal of the second building session was to add on to the monthly mini build or to create something to support the space shuttle's mission to the stars. The Little Brick ended up building an additional space shuttle, but I didn't get a snapshot of it. :/
All in all, for only $10 a pop, I would definitely recommend the LEGO Club Meetings and we will be going next month for sure!
What do you think of the LEGO Club Meetings? Are they worth it for you and your kids?