There's just a week left for the official release date of May 1st, sightings for the LEGO Disney Minifigures are popping up everywhere! (And frankly, I'm a bit jealous, because I *never* seem to have any luck finding minifigures before release date.)
With that, I have two blog articles you should check out if you're looking to get your sets earlier than the Sunday release date: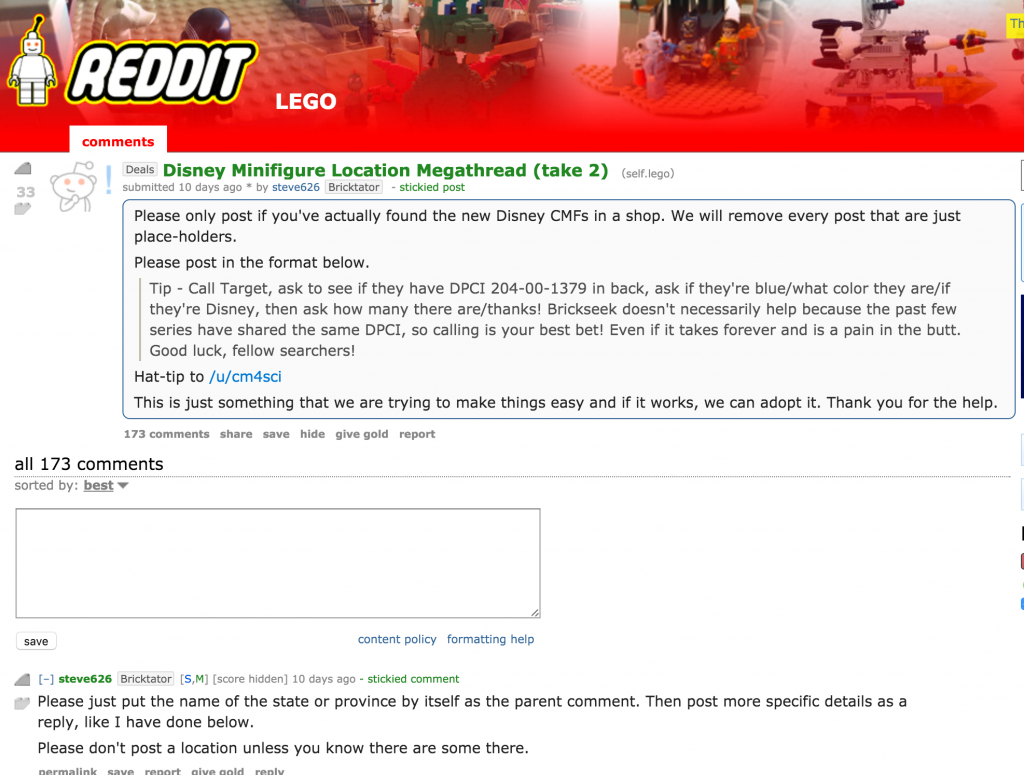 Disney Minifigure Location Megathread (take 2)
This thread on Reddit is super helpful if you're trying to locate a store near you that has released the sets earlier than the set date. Search for your state and underneath that, you can find a listing of cities and stores to check.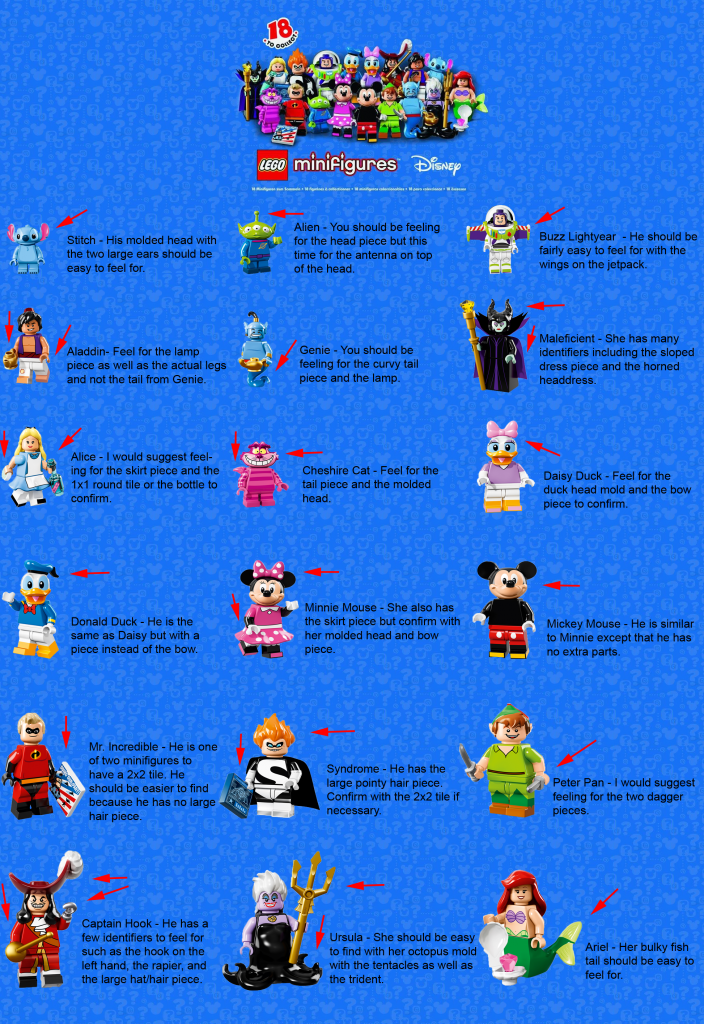 LEGO Disney Collectible Minifigures (71012) Feel Guide
Allen over at The Brick Fan wrote an excellent feel guide, with a visual aid, to help you feel for the minifigure you want in the blind polybag. If you're out for a full set, it might be helpful for you to print out this guide and bring it with you.
Where you able to get a full LEGO Disney Minifigures series before release date? What do you think of them? Let me know below!
(Featured image source: Minifigure Price Guide)