I ran across an article at the Italian LEGO blog Point Brick Blog where the they talk about what they call "easter eggs" related to the release of the LEGO Series 14 Halloween Minifigures. Italian is not one of the languages I speak, but from what I can gather (and their pictures help out a lot), they're talking about the similarities between the upcoming LEGO Series 14 Halloween Minifigures and those LEGO series minifigures released in previous sets.
I hadn't noticed myself, cause honestly, I'm not the biggest fan of the minifigure series' released for the Halloween season. However, I thought I'd share this here for some fun:
1. LEGO Series 1 Skater Minifigure vs Zombie Skater Minifigure from "LEGO: I Love That Minifigure" Book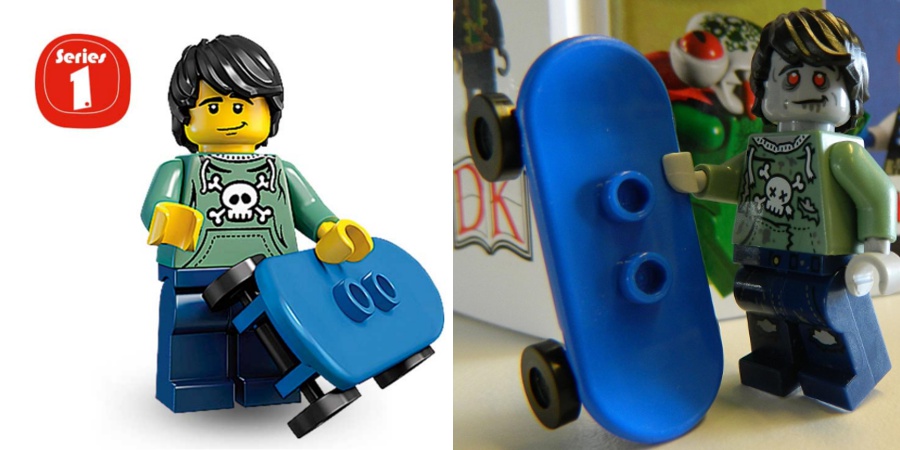 (I know! I know! I just got done telling you the revamped figures *all* from the new LEGO Series 14 Minifigures release; however, after I wrote the article I found out the Zombie Skater actually comes with a new book getting released later this year.)
While not technically part of a LEGO series minifigure release, the new Zombie Skater minifigure looks like someone took a skate through Atlanta during a Walking Dead episode and came out the worse for it. It's clear this poor skater boy ran for quite a bit, maybe took a few falls due to his scuffed up knees, and has clearly worn that outfit for far too long. I suspect his sweatshirt decal died from the stench of the owner.
At least his limbs haven't fallen off so he can still do tricks and flips…
(Psst… have you seen the book? You can get the LEGO: I Love That Minifigure book on Amazon starting October 6, 2015.)
2. LEGO Series 11 Yeti vs LEGO Series 14 Bigfoot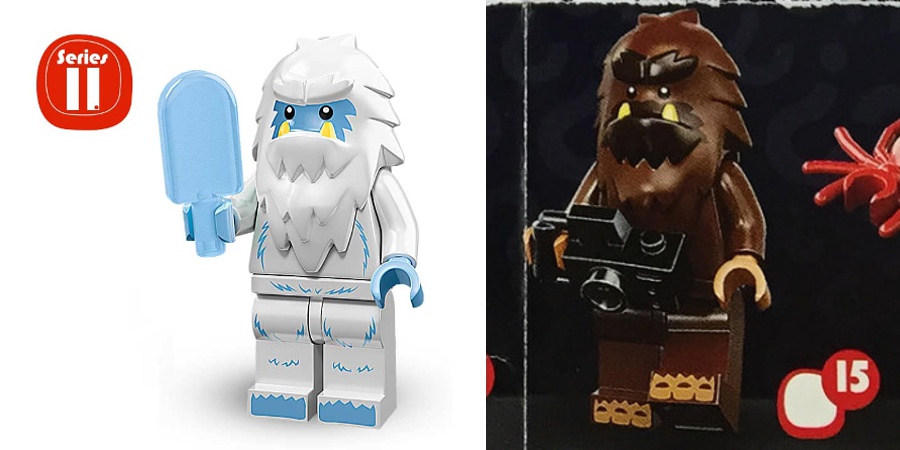 Clearly cousins from different areas of the world, the Yeti and Bigfoot are cut from the same cloth, er… plastic, and virtually look the same. The exception to this is their coloring and markings. That's okay, since they are distant family. Fortunately, they both have a sense of humor, with the Yeti eating popsicles and Bigfoot sight-seeing those who are trying to get a peek at him…
3. LEGO Series 5 Lumberjack vs LEGO Series 14 Werewolf Minifigure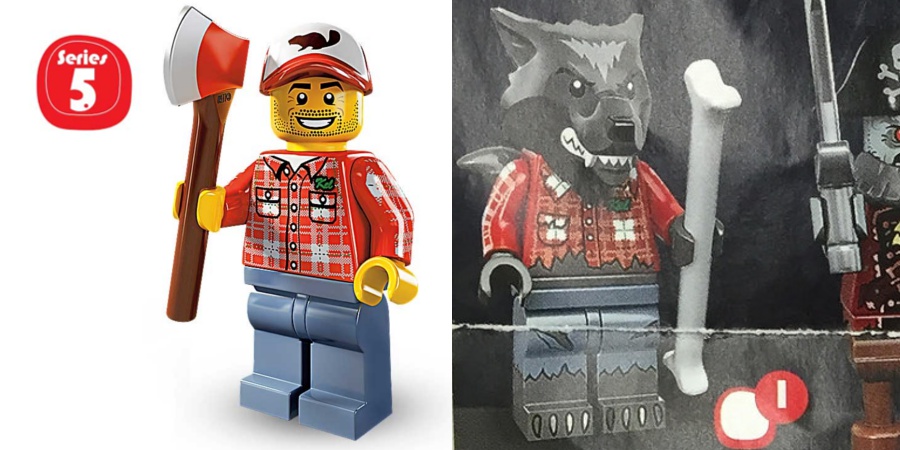 Who would have thought the trusty Lumberjack was actually a Werewolf in disguise! Still wearing the same clothes, but in a much more torn state, he must have forgot to take them off during the last full moon. I wonder if that gets expensive… having to replace all that clothing your forget to take off.
No bones about it, we'll have to remember to lock up our friend once a month…
4. LEGO Series 1 and 8 Cheerleaders vs LEGO Series 14 Zombie Cheerleader Minifigure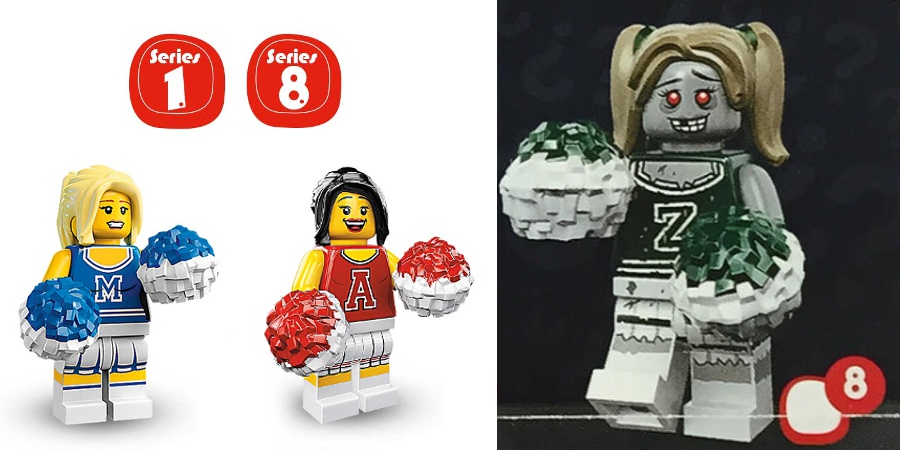 Poor cheerleader… probably attacked in the same mishap that befell the LEGO Series 1 Skater minifigure. At least she still has her sunny disposition and beautiful smile… oh, no wait. Scratch the smile. At least she still has most of her teeth. I hear you need those to eat a snack…
(Photos courtesy of Point Brick Blog.)
Have you noticed any other similarities between LEGO Minifigure characters in previous series? I'd be interested in reading what you've found.