If you haven't made a LEGO Friends purchase yet this month, you have today and tomorrow to do so, so you can get this awesome little polybag. If you want to check out what you get in the polybag, here is our LEGO Friends Pop Star Carpet review.
For those of you who missed this announcement, the LEGO Friends Pop Star Carpet polybag has been available on shop.LEGO.com and at LEGO Stores from August 1 through 11:59pm EST, September 30, 2015, or while supplies last only. You received the polybag when making a purchase equal to or greater than $35 in LEGO Friends, LEGO Elves or LEGO Brand Disney Princess sets. It also includes a free one-day child ticket with purchase of a full price one-day adult ticket to LEGOLAND! Since we've been planning on going back, it's always a bonus for us to get a ticket discount for potential use later.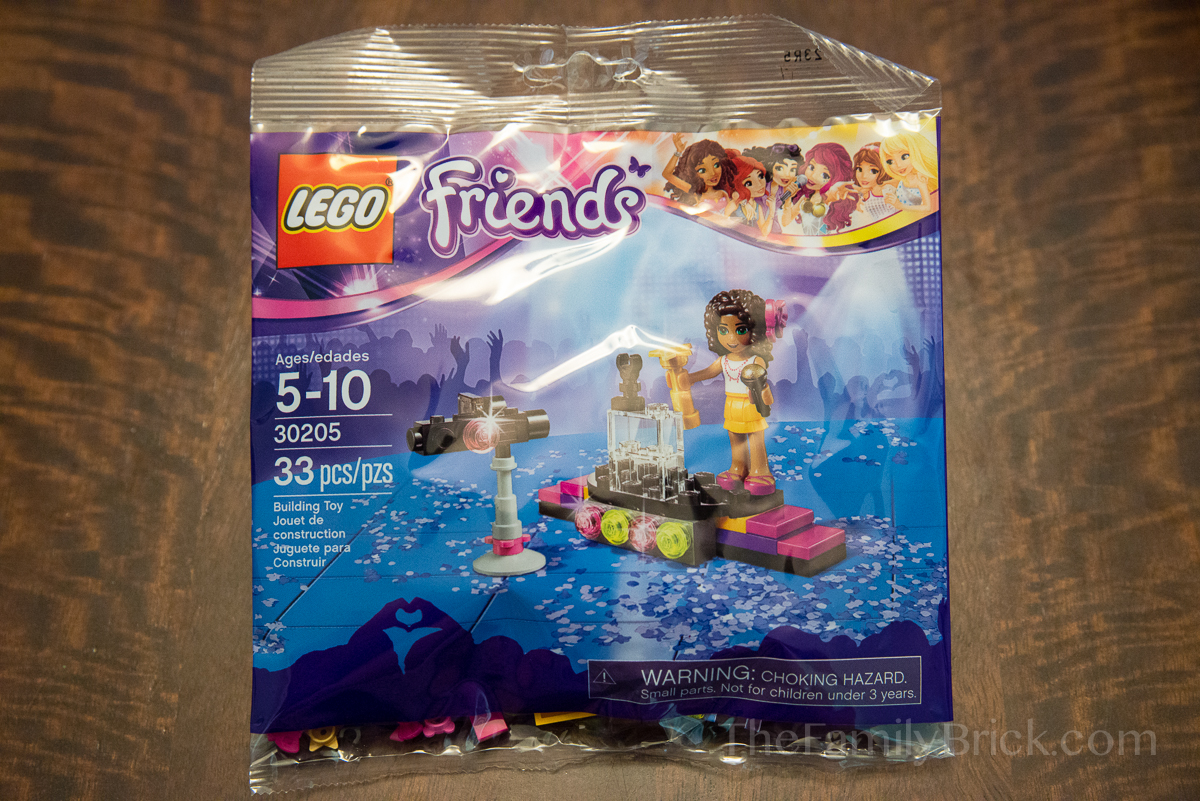 In this polybag, you get to "cheer [on] Andrea receiving her award for an amazing performance and working the camera as she makes a speech at the microphone." A little hokey, but I guess since girls are into pop stars and that jazz and fame, it seems to work well for the LEGO Friends Andrea character and her stardom aspirations.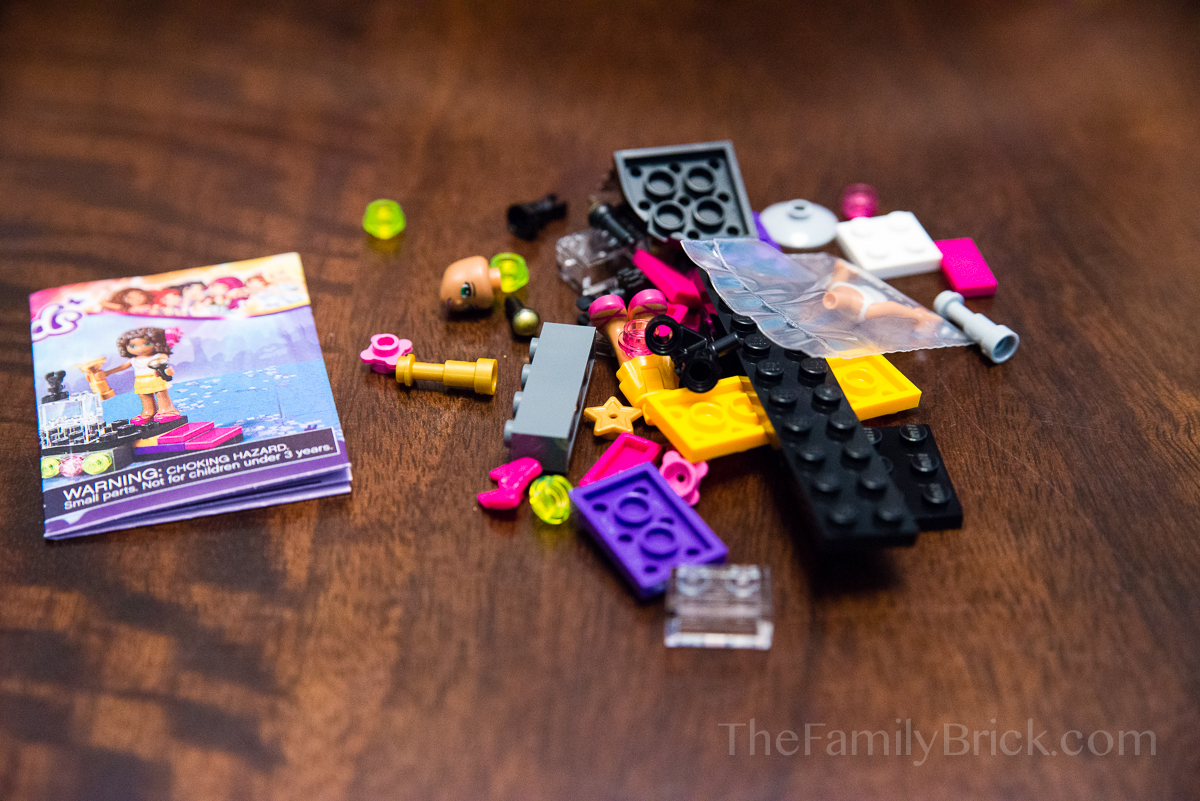 The LEGO Friends Pop Star Red Carpet polybag is set #30205. It comes with 33 pieces and 1 minifigure, although ours had a few extra parts when we were done building. Inside the bag you got the instructions and the parts, with Andrea's torso coming in a single sealed bag.
The girl is at the right age to start building this set. She had a fairly easy time with it. Nothing too complicated here and no new pieces. Our only problem was getting her to concentrate. It was rather late in the day.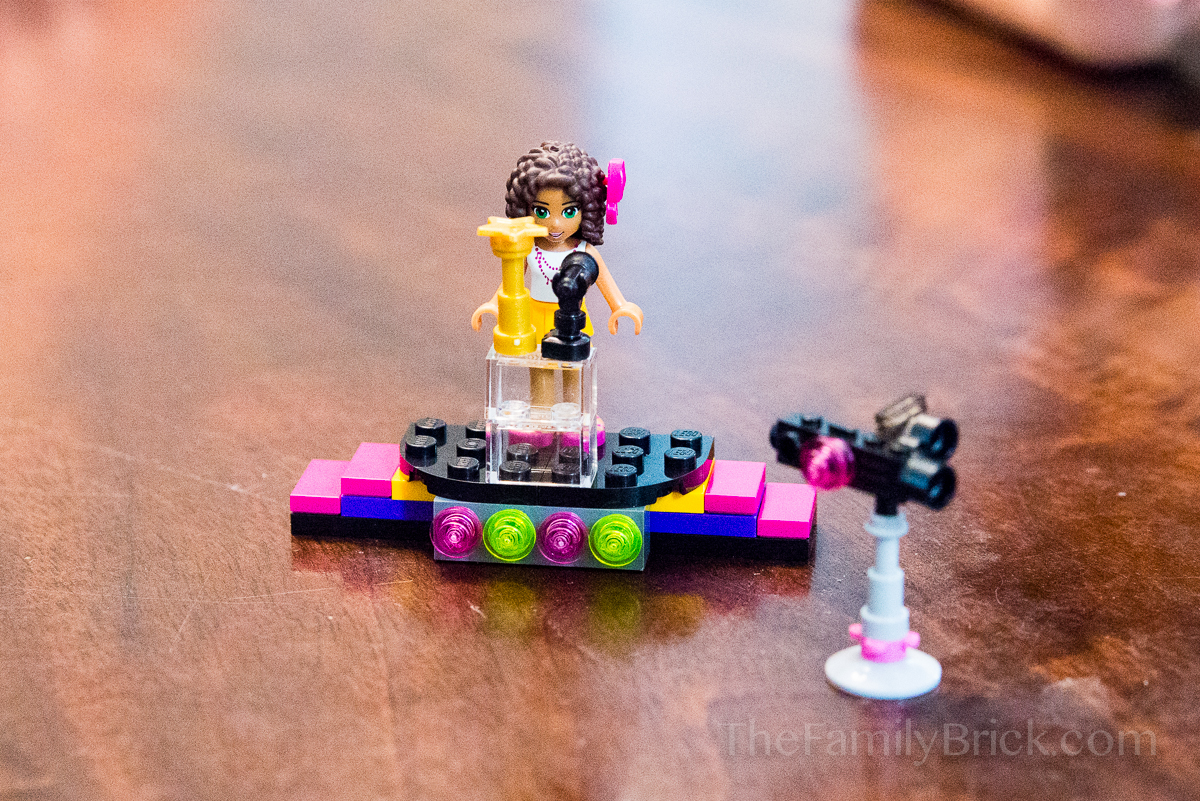 The built set is rather nice. I particularly like the 2 1×2 translucent bricks used to make the podium for the stage. Overall, I was happy with the build itself. As far as playability, I feel it is limited. How many times can someone accept an award anywho? ;) But that's just me…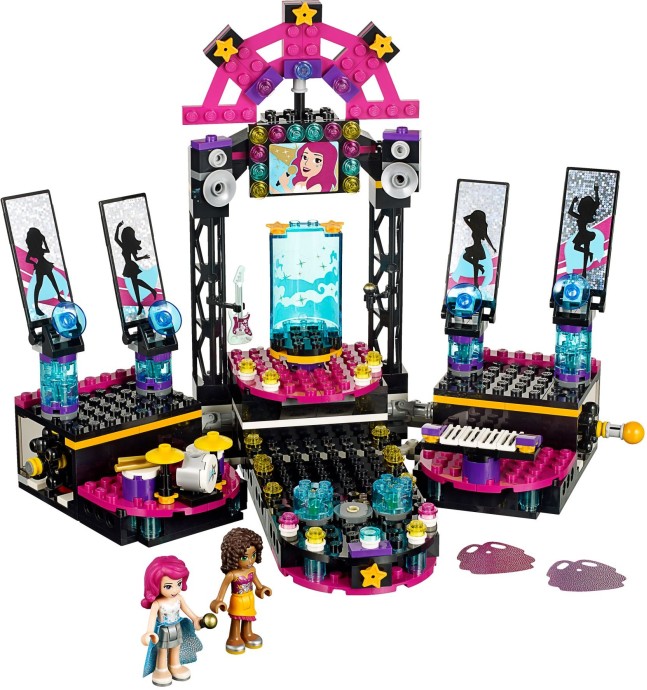 However, if you decided to purchase the LEGO Friends Pop Star Show Stage (41105) (on Amazon or Shop@Home), you could always replace the stand Livi sings from with this set. Then you'd have a full stage for an awards show!
Building the LEGO Friends Pop Star Red Carpet
If you'd like to build your own, you can download the instructions for the LEGO Friends Pop Star Red Carpet here.
Unfortunately, most of these pieces aren't parts you'll find in your regular creative box, but if you've bought a few specialized sets here and there, you've probably come across most of the parts you'll need for this cute addition to your collection.
Now it's your turn. Were you impressed or underwhelmed with the LEGO Friends Pop Star Red Carpet polybag?