The other day I was looking for something to entertain the girl when I remembered seeing an activity section on the LEGO Disney Princess website. I immediately went to Pinterest to see what I could find. Much to my dismay, many of the coloring page pins to the LEGO website were no longer available. So I decided to go directly to their website and imagine my surprise when I saw a ton of LEGO Disney Princess coloring pages available for download!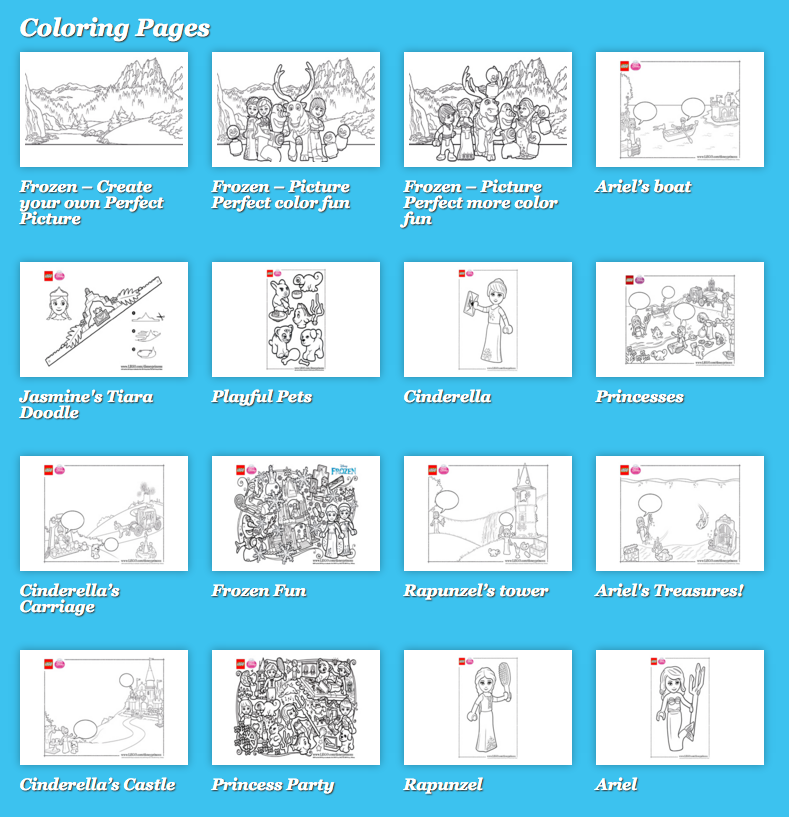 I don't remember them having these last year (which was the last time I looked for coloring pages for the girl), so they must have been hard at work designing them.
LEGO Disney Princess Coloring Page Downloads
As you can see with how I began my search, they don't always keep these pages up and available. Therefore, instead of just linking to their website directly, I've also made a copy for you to download here, as an archive of sorts: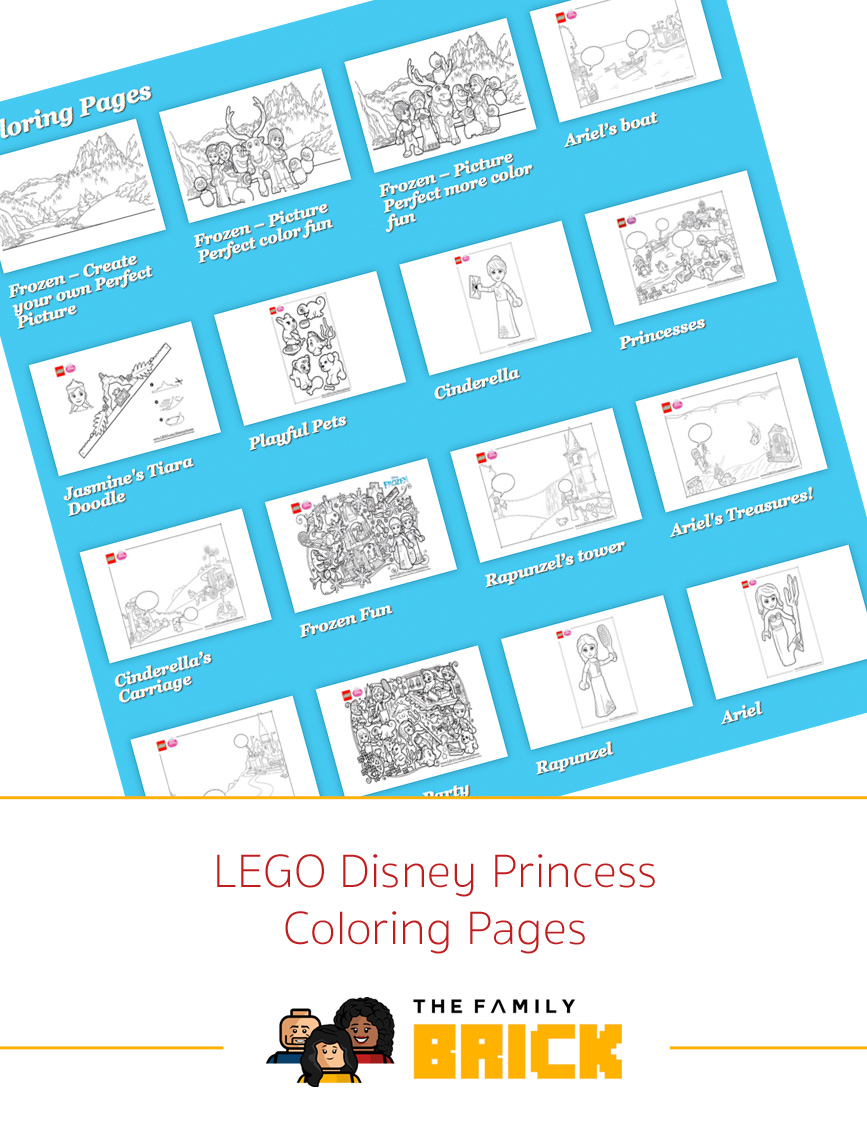 You can also grab a printout of a few of the princesses tiara's to color and cutout for some birthday or costume play fun:
I'll make sure to keep an eye out for any updates to the page and try to add them to this list as I see them.
In the meantime, I would love it if you shared this page. Help us spread the help around!