Have you ever made LEGO Christmas ornaments? The only ones I've ever made are the reindeer ball and the log cabin ball seasonal sets from last year.
This year, since we're getting ready to pull out our Christmas decorations next weekend, I thought it would be fun to challenge the girl to make some stuff for the tree. (Don't judge us… the husband gets very busy during the holiday season, so if we don't put them out now, they'll never get put out!)
After some digging around, I found 5 simple LEGO Christmas ornaments with building instructions for her to make:
1. Holiday Building Guides by Chris McVeigh

Chris McVeigh is well known for releasing a set of Christmas ornament instructions every year. This year, his instructions include wreaths, which are made with plates. They look like they come together quickly. Visit his site to download these and other ornament instructions.
2. LEGO Christmas Candle Ornament by Peter Johnston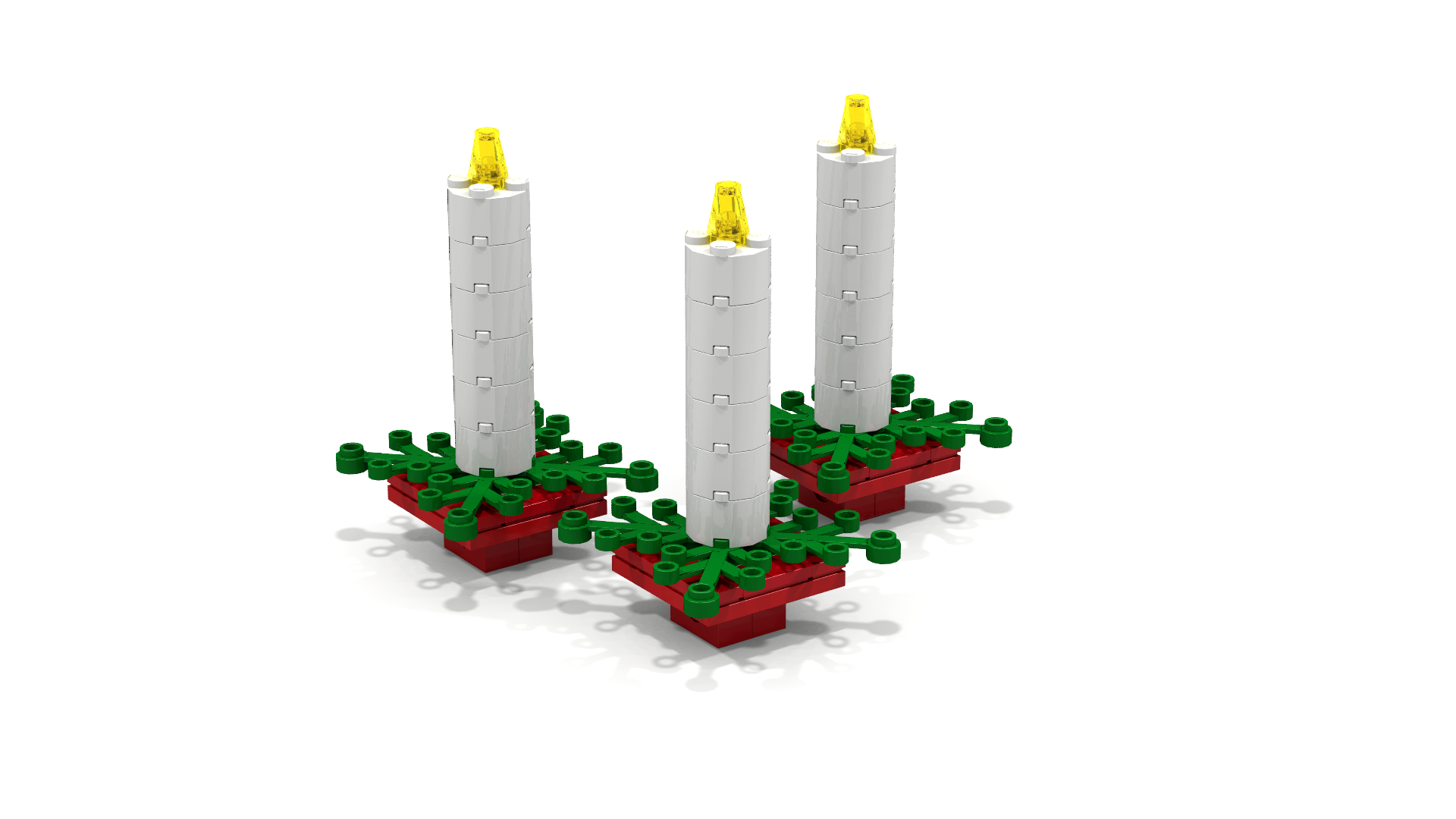 Peter has several ideas for LEGO Christmas ornaments as well. Although, my favorite of them all is this candle. Visit his site to download these and other ornament instructions.
3. LEGO Christmas Tree Ornament by Pley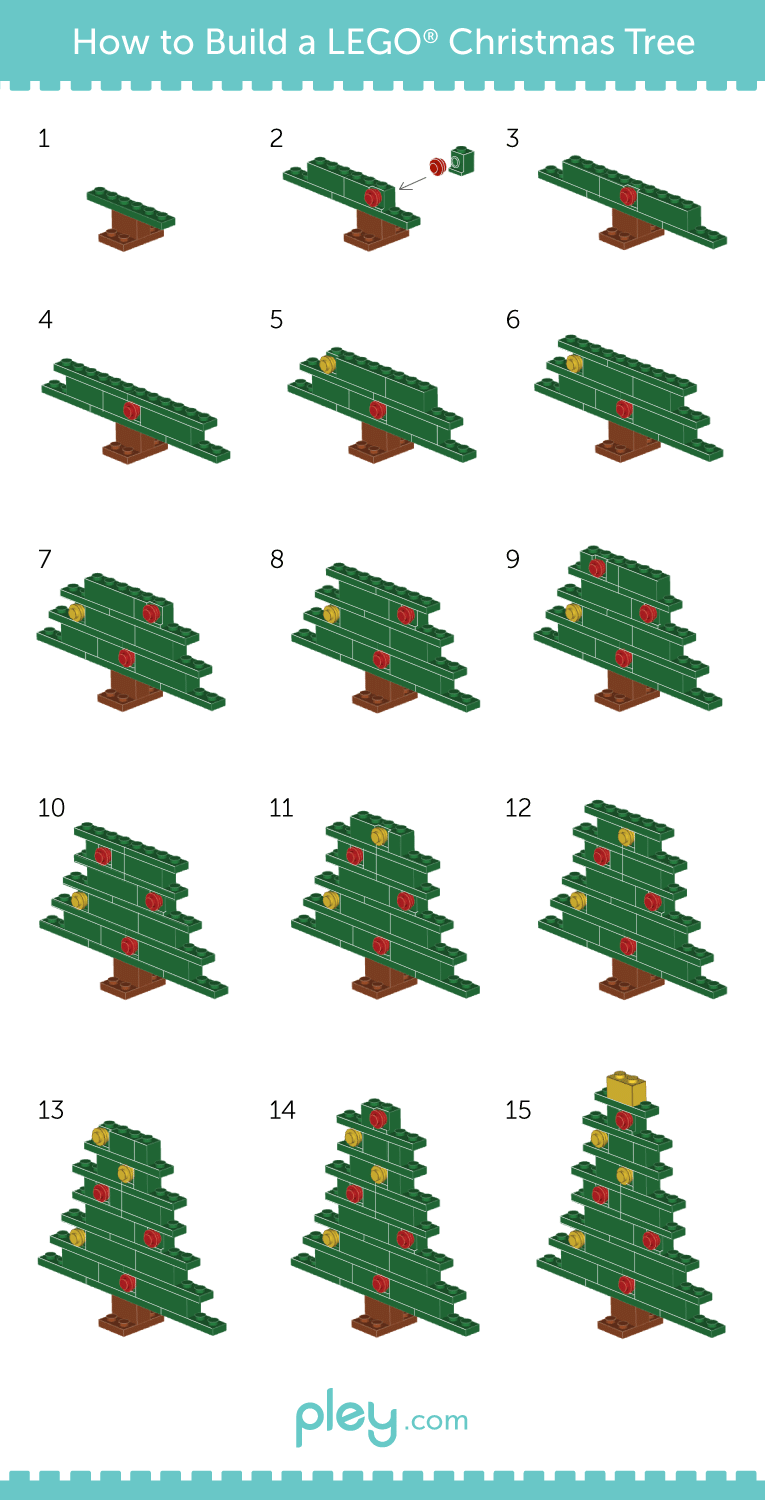 Pley, the LEGO renting website has a few ideas for LEGO Christmas ornament builds on their blog. This one seemed the easiest if them all.
4. LEGO Christmas Present Ornament by Clever Toys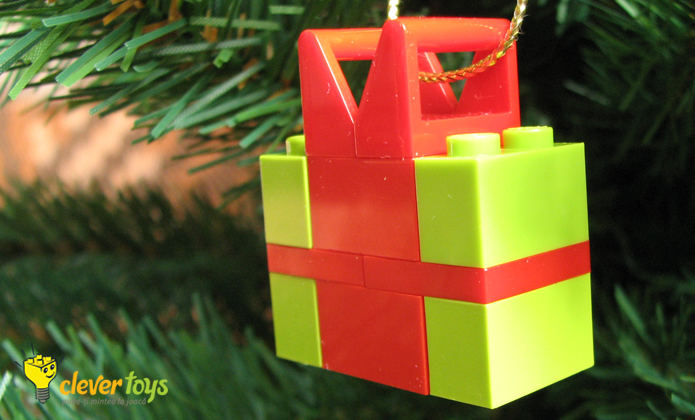 The Clever Toys site is in Romanian, however, the ornament build is pretty clear to see in the photo. Just a few bricks and some string, and you're well on your way to adorning your tree.
5. LEGO Christmas Stocking Ornament by CustomBRICKS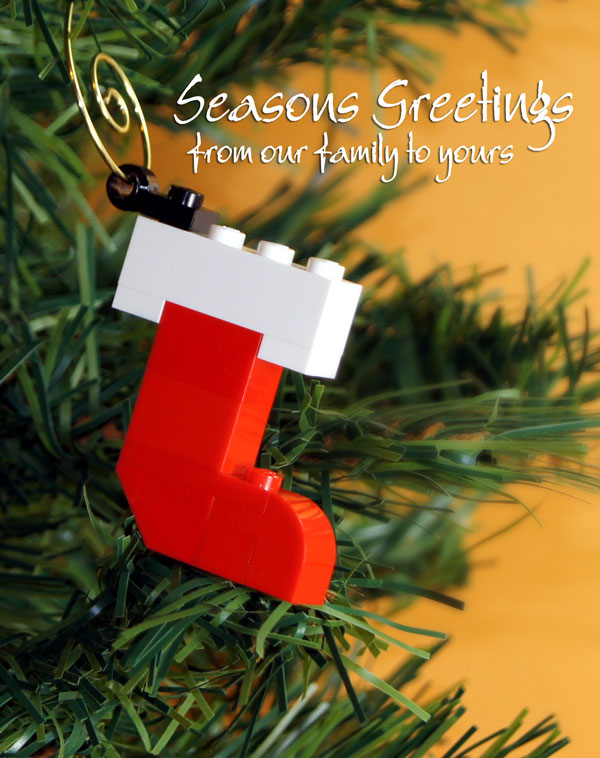 The LEGO Christmas stocking by CustomBRICKS is a simple and sweet build. Again, there are no instructions for this one, but it's fairly clear to see the bricks used for this build from the photo.
These are a few of the more simple LEGO Christmas ornaments I came across. Not too involved and fairly easy to put together. Just perfect for a quick distraction, or good all together for a longer project for your kids or yourself.
If your looking for more LEGO Christmas ornament ideas, a quick search on Google or Pinterest will yield a ton of other ideas.
I would love to know if you've found some other simple LEGO Christmas ornament designs. Let me know in the comments below.