If you haven't been to a LEGO store since March 1st, you may have missed the launch of the new LEGO Elves line. I got a chance to look at them on Tuesday when we stopped by the store for the March monthly minibuild. The colors are calling my name…
While I have not been paying much attention to them, I completely missed the 12 part webisode LEGO ran on the LEGO Elves teaser website. I'm bummed I missed it as they no longer have it available on the website.
If anyone knows where I can watch these, let me know!
The Little Brick, of course, was in love after watching the teaser trailer below:
Haven't seen them yet? Here's a quick look at each of the newly released LEGO Elves sets on the LEGO website: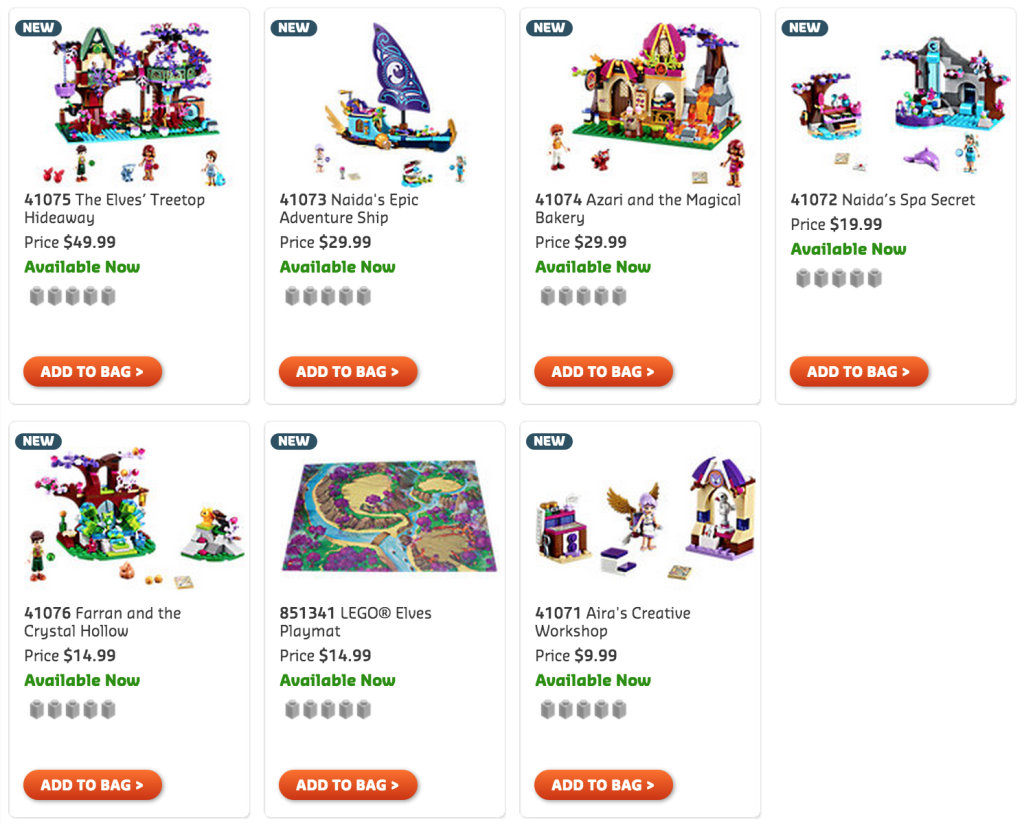 I will probably get at least one set once double VIP points kicks in later this month… just haven't decided on which one.
Have you purchased any of the LEGO Elves sets? Do you like them or is your aversion of the LEGO minidoll turning you away?