The latest DixieLUG meeting was just this past Saturday and it was a blast! Our numbers were down from the previous meetings, but that didn't stop us from having some fun.
The gang brought tons of new builds this month and plenty of variety:
This was my favorite MOC this meeting: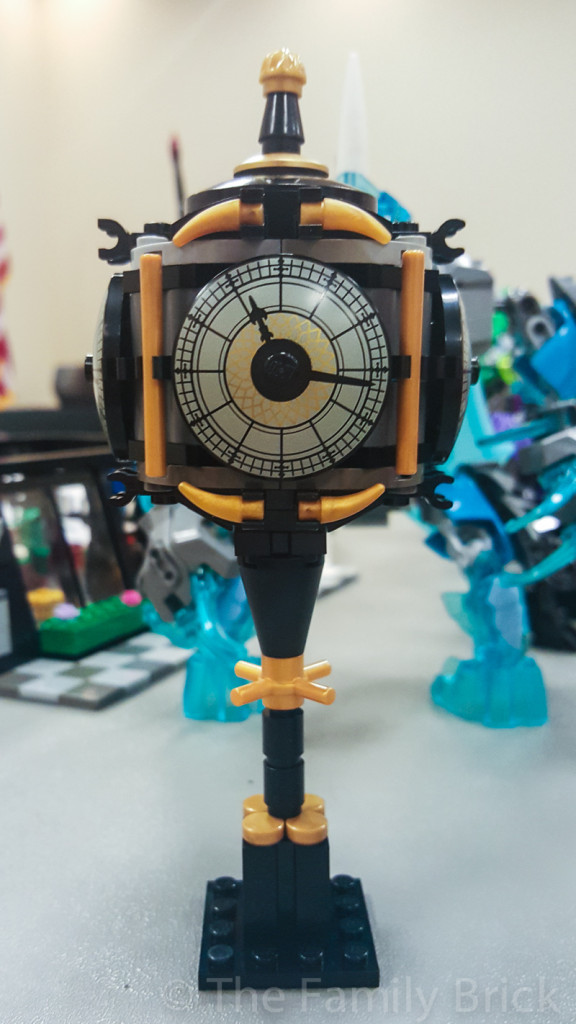 LEGO sent our ambassador a box full of mismatched bags from random LEGO sets for us to use for LUG activities. There were quite a few interesting pieces, such as Angry Unikitty faces and random minifigures. If you're wondering what that looks like opened and spread out on tables, here ya go: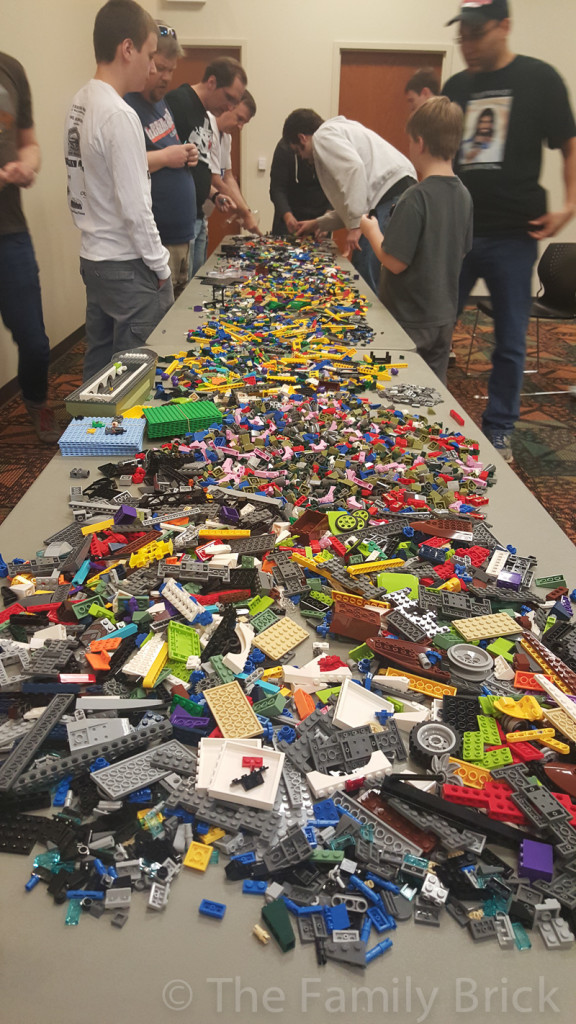 This month, we used them for a 30 minute building contest. In that time, we had to build the best MOC we could. Here are a few of the awesome builds that resulted:
I went with a microscale build… you know how much I love microscale. Here's my lighthouse, rocky shore and boats: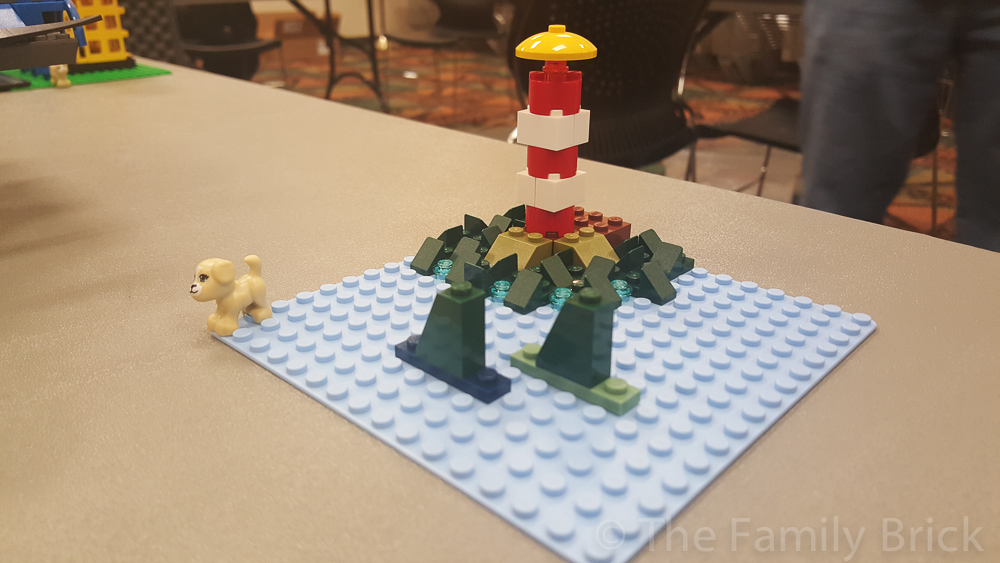 The hubs went with the mis-match of colors and built what he called "Unikitty's Revenge":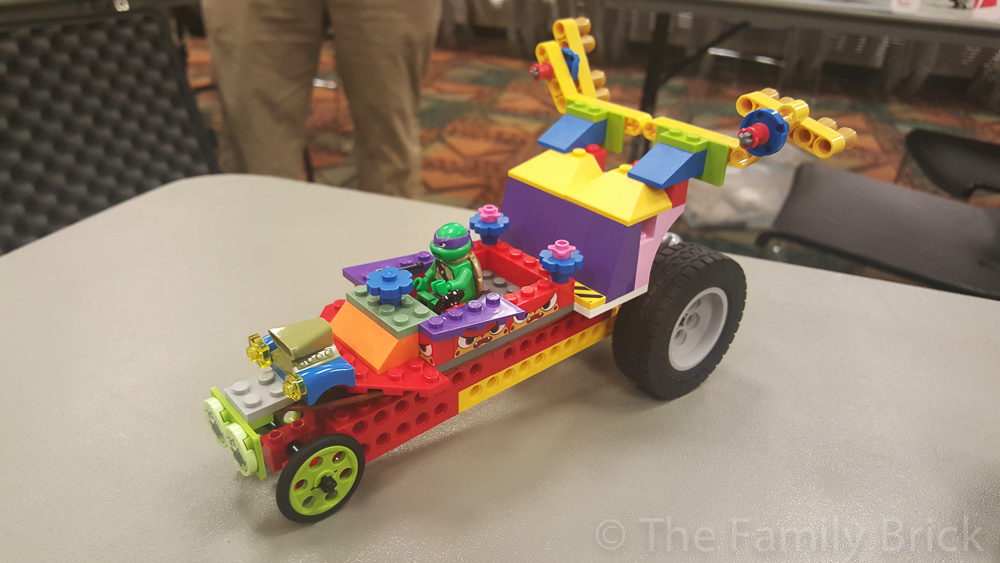 This month, it was a close call as to who was the winner of our contest. We all voted once and two of the MOCS received 3 puppies each. We voted a second time, just on those MOCs and both of them received 9 puppies.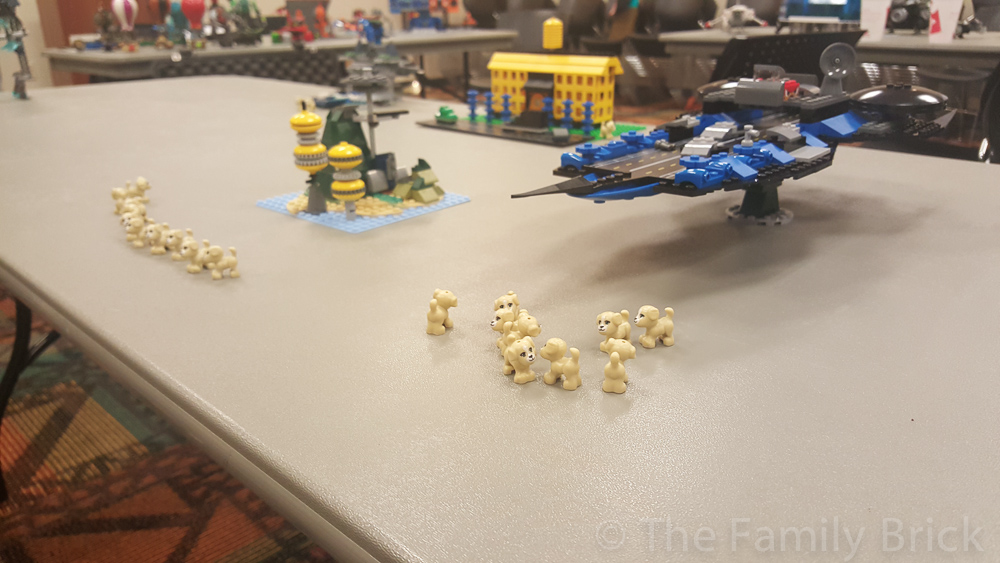 (Yes, we voted with puppies this time… and got to take a few of them home! Woohoo! Kennel anyone?)
Fortunately, we had one member who was silently sitting in the back making a new MOC who had failed to vote originally. His vote was the tie breaker…
And the winner, by 10 puppies (we voted with puppies this meeting), was this microscale, self-sustaining island build: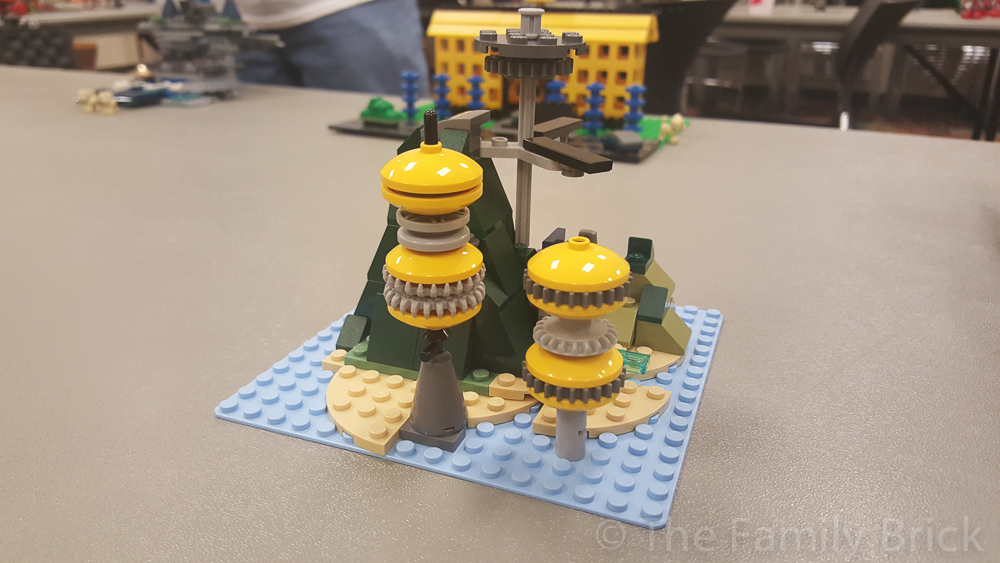 All in all, it was a great meeting. We'd love to see you there. If you'd like more information on joining DixieLUG, come check out the Facebook page.