Last Saturday, we attended the May 2016 DixieLUG meeting. We ran a bit late, because we were out car shopping… so much so that we missed a big chunk of the meeting. Fortunately, we made it just in time for the contest and competition part. Our LUG Ambassador was kind enough to wait for us.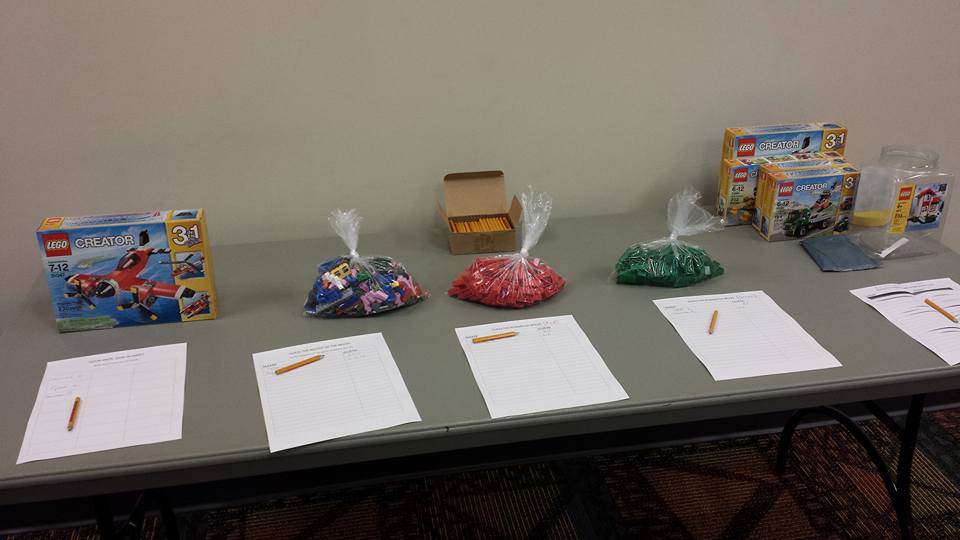 This meeting, there was a table with 5 different games. I missed grabbing a photo of the games table, but fortunately, our LUG ambassador got this shot. From left to right, the games were:
Add your name to the pot for a chance to win a prize.
Guess how much the bag of LEGO bricks weighs.
Guess how many green bricks are in the bag.
Guess how many red bricks are in the bag.
Guess the minifigure in the blind bag.
I was lucky enough to guess the correct minifigure. I was having a hard time remembering what it was…that is, until I felt the popsicle. Did you guess who it was now? That's right! The Yeti from Series 11!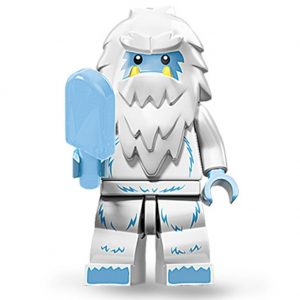 Since I was selected first from the group of 5 getting a chance to select their box set, I got my pick of the lot of set prizes.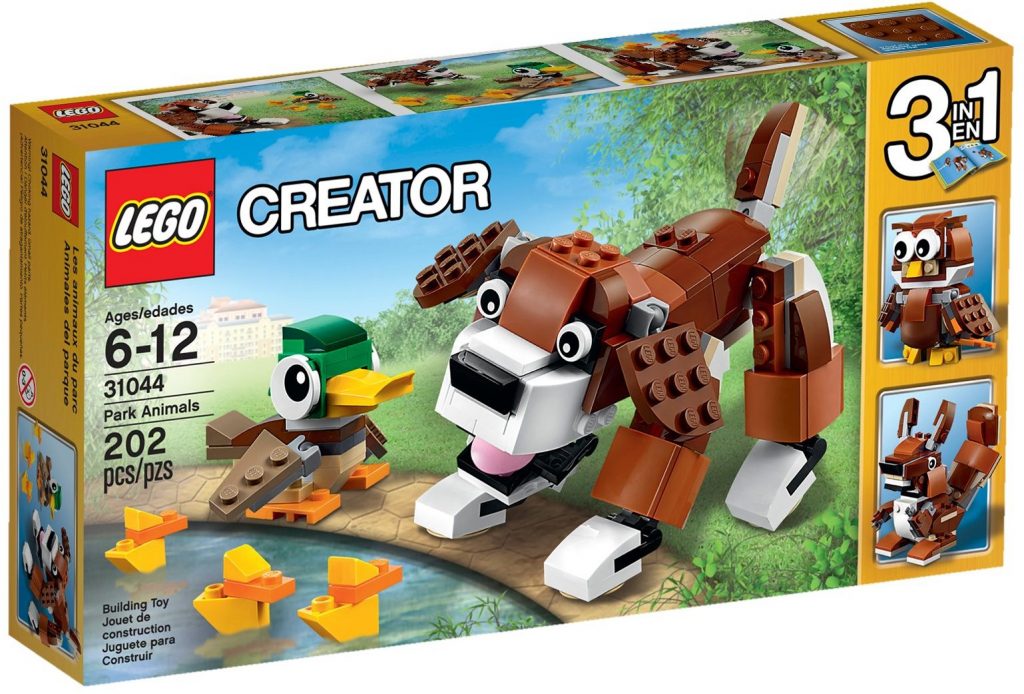 I've been eyeing the LEGO Creator Park Animals set each time I walk into a store, so I scooped it up quickly!
I didn't come close to winning any of the other sets (but if I had, I would have deferred to someone else ). The hubby did win the red bag of bricks, as he came closest to guessing the total without going over.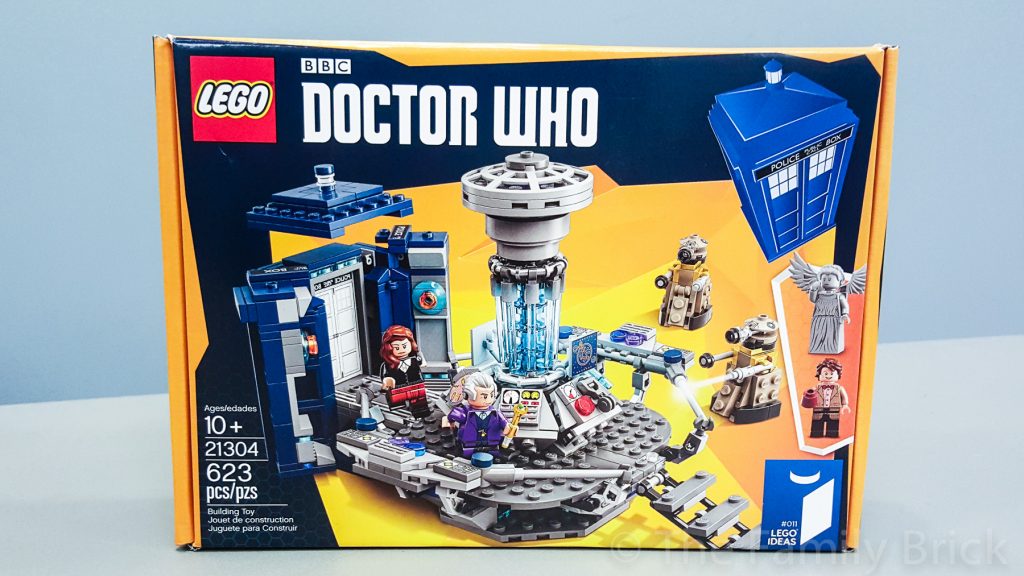 After those games, we also did a speed build challenge. We split into two teams to see which team could build the LEGO Ideas Doctor Who set the fastest. I sat out so I could watch the girl and keep her entertained. But I had a good time watching everyone else build. The LUG Ambassador and I did notice one team finished much faster than the other due to the use of cell phones to pull up additional instruction booklets. Next time, we will ban the use of them to keep things fair.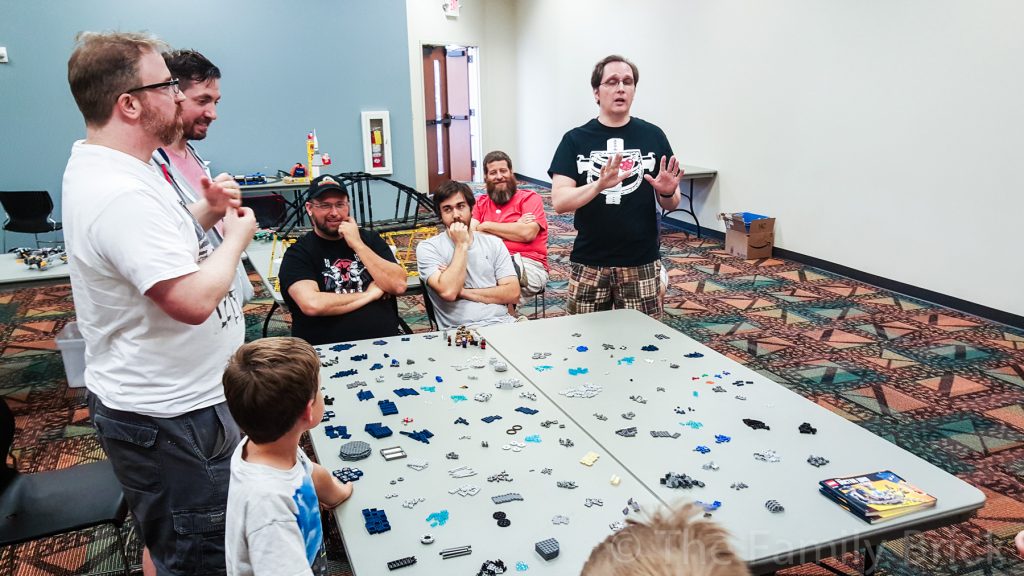 After the build, they took the sets apart again and we had a parts draft with the winning team drafting first.
Not playing speed round game also give me time to take a closer look at all the new builds everyone brought in. You can check them out below:
And finally, one of the LEGO employees that joins us at the club meetings decided to bring in a few of the LEGO employee gifts he's received over the years. They're all completely awesome… and I have plans to make those birds soon!
All in all, it was an excellent DixieLUG meeting. Hopefully next time you'll join us!