The last meeting of the Atlanta LEGO User Group, DixieLUG, was held on January 23rd. We had some snow that morning, so we weren't sure if we would brave the elements or not.
A dusting of snow has been known to shut down our area for days. Fortunately, Georgia got their act together before this storm blew in and they brined the roads really well. The only time we ran into some issues was on secondary roads with a few black ice patches, but all was well!
We planned on visiting our LEGO brick supplier to exchange our next batch of sorted bricks for tubs needing sorting. After that, we headed on our way to the DixieLUG meeting. This time around, it was held at Bricks in Woodstock. Not exactly a central location for everyone, but the back room was offered for us, so we took it.
We got there a little later than expected, but just in time to see some of these amazing builds other fellow AFOLs brought with them.
Take a look at the awesomeness below:
Out of all of the builds, this was the girl's favorite: a post office: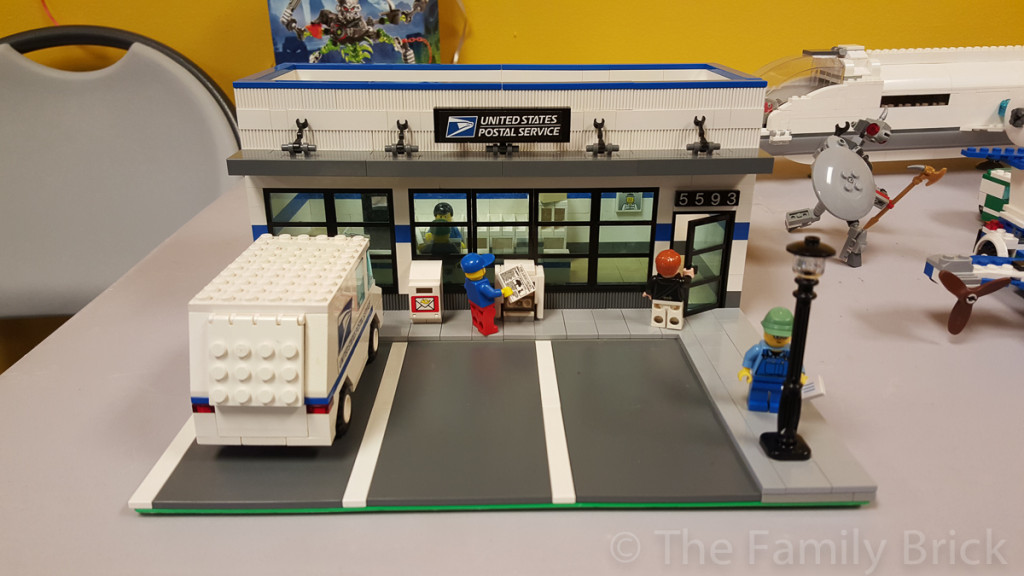 She played with it for quite a while, drove the people around in the mail truck and delivered the packages from inside of the truck to the counter. It is a very nice build and well thought out.
There are two other builds I absolutely loved as well. The first one was a pirate ship:
So grand with tons of details. Someday I'd like to take a crack at making one myself!
The other build that called my attention was a modular McDonalds with upstairs living area:
The meeting was great! We'd love to see you there. If you'd like more information on joining DixieLUG, come check out the Facebook page.