When we visited the LEGO Store last, we also got a quick look at the latest Pick-a-Model build on our Pick-a-Brick wall. Say "snap!" for alligators! Or crocodile… as it may be, since I can't seem to find information on the official name of the build.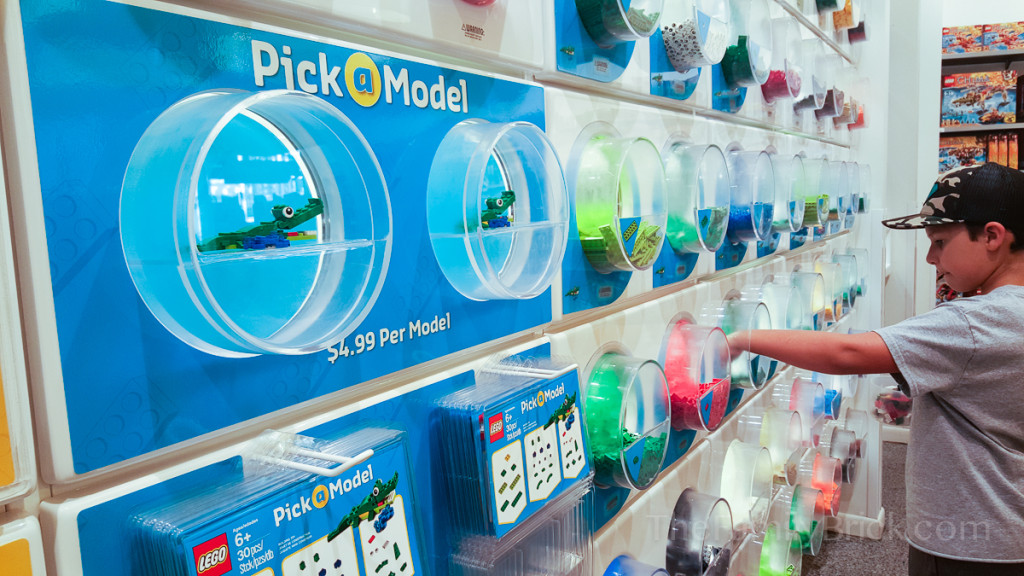 We didn't get a chance to grab the pieces needed to build this set, so I snapped a photo of the build and we're going to try and build him from our own stash.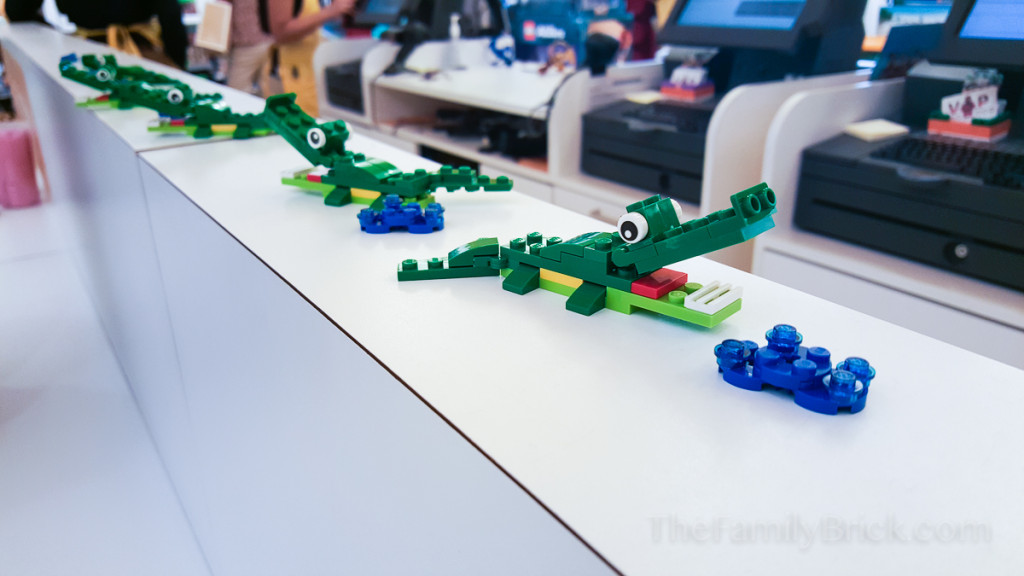 Isn't he a pretty guy?
If you're wanting to build your own, you will need the following parts: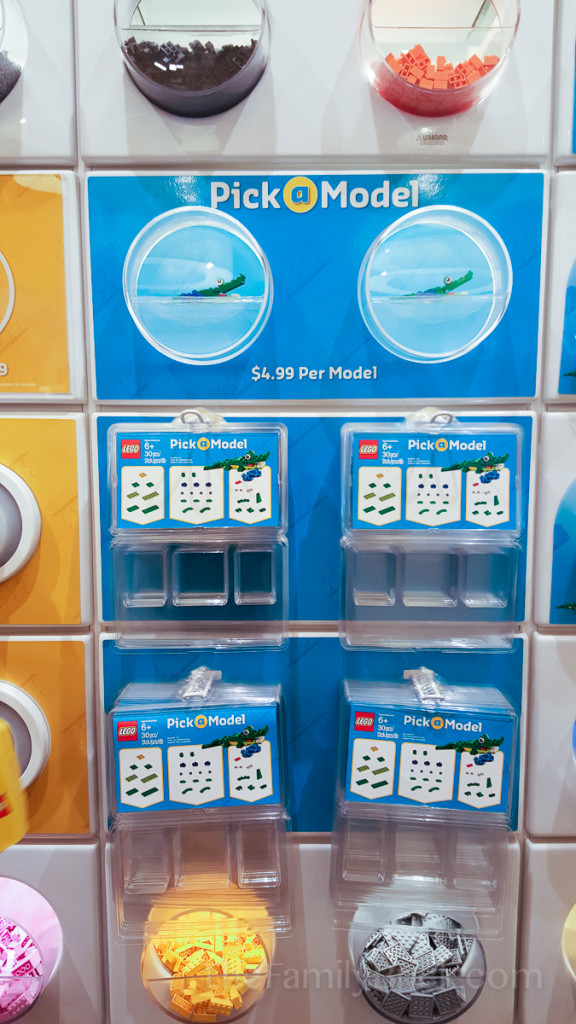 There's also one more model out in the wild, but I haven't seen it yet since our store is only large enough to display one build on the Pick-a-Brick wall at a time. Do you know what it is? The other LEGO Pick-a-Brick model is a Jeep! Which Pick-a-Brick mini build did you like best this quarter?

Update 09/02/2015 – If you want to download a copy of the build instructions for this guy, we snapped a few quick pictures of the alligator and made them into instructions which you can download here.