(This post contains affiliate links.)
I just realized this is the 3rd week I've written a LEGO Friends / LEGO Disney Princess set review. Maybe I should make this a weekly thing? I don't know we have enough money to buy a brand new set every week of the year, so I may have to put that idea on hold. For now, let's talk about the third set the girl picked up in January in this LEGO Friends Party Styling set review.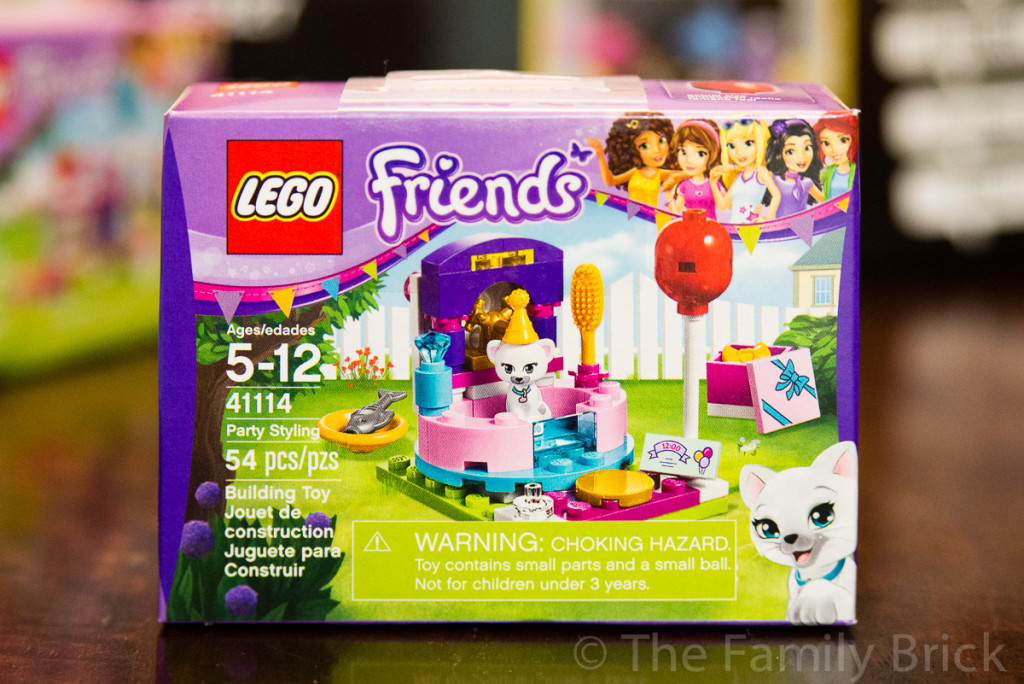 As you can see, this is one of the smaller sets, therefore it only comes with 54 pieces. At only $4.99, that is a price for part amount of 9.2¢ per part. That's not a bad price when you take into account the speciality pieces included.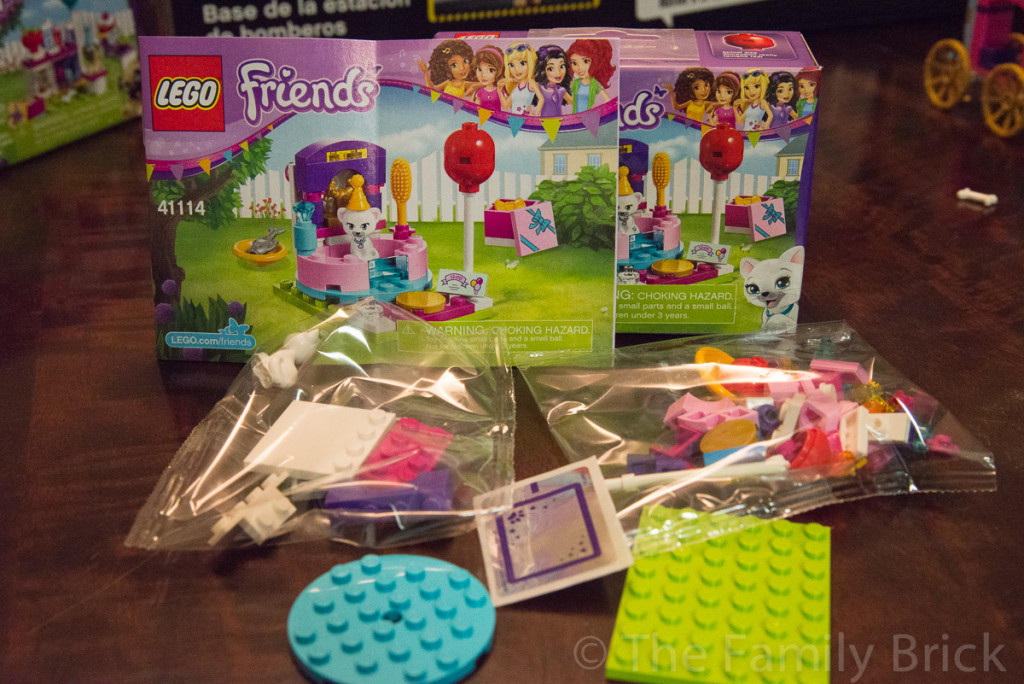 When you open the box you'll get small bag, a large bag, 2 small baseplates, a mirror sticker and the instruction booklet.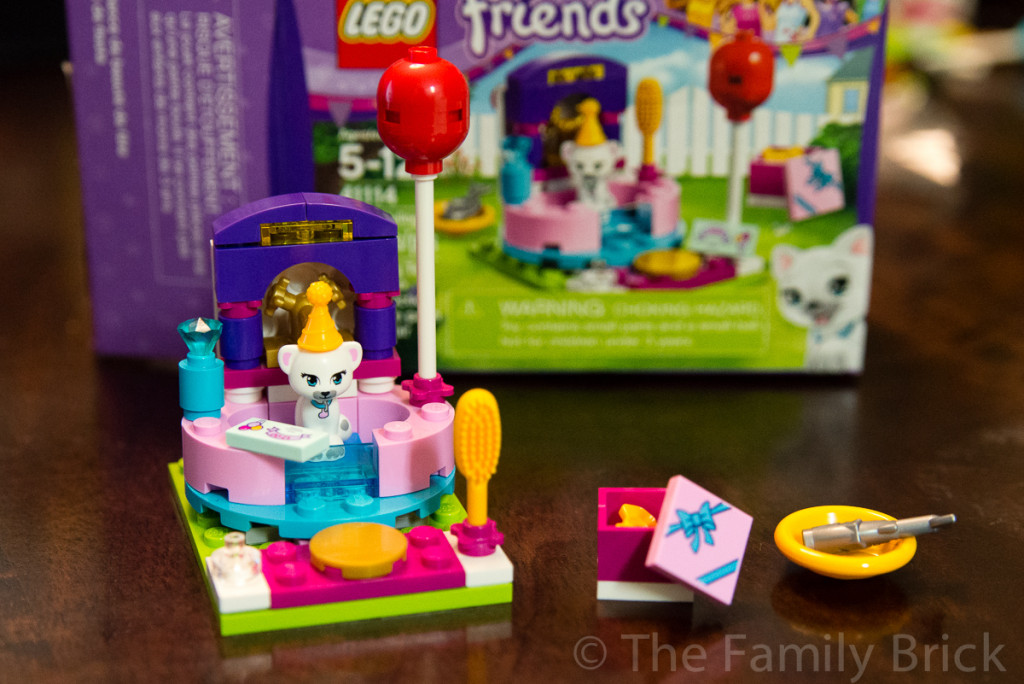 At this point, I would normally have some photos for you, however, just like the other small set, the girl built this in a flash. I'm going to have to stop leaving the room "for a moment" whatever she started building the set otherwise I'm going to miss the build completely.
When you're done building, you'll end up with Jewel the cat, a rotating beauty platform with bath on one side and a mirror stand on the other. You'll also have a party invitation, gift, balloon, party hat, shampoo bottle, brush, bow, plate and a fish.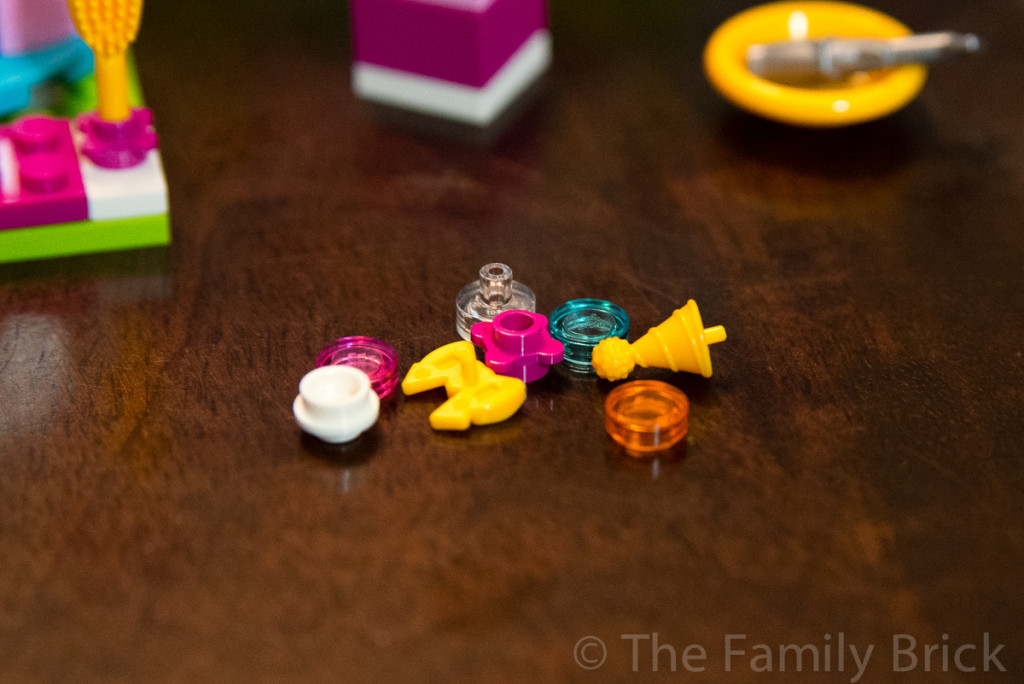 Left over pieces are few since this is a small set, but include an extra party hat. Woohoo!
Our take on the LEGO Friends Party Styling set
The girl and I love the birthday party theme. We love the cat seems to be getting ready to party with the pug, which makes for tons of fun when you put the two sets together. If you need an inexpensive way to get animals in your LEGO collection, this year's LEGO Friends small set releases are a great way to do so.
Overall, we love the LEGO Friends Party Styling set. Our favorite pieces are the balloon, shampoo bottle and of course, the party hat. Sadly, I'm sure the party hat has already disappeared into the girls LEGO stash. I'm going to have to sneak one away next time for my own musings.
If you interested in a small set with tons of playability, you can't go wrong with LEGO Friends Party Styling.
How have you liked the latest release of small LEGO Friends sets so far?