If you haven't already seen it, last night's LEGO Monthly Mini build was a sweet little space shuttle.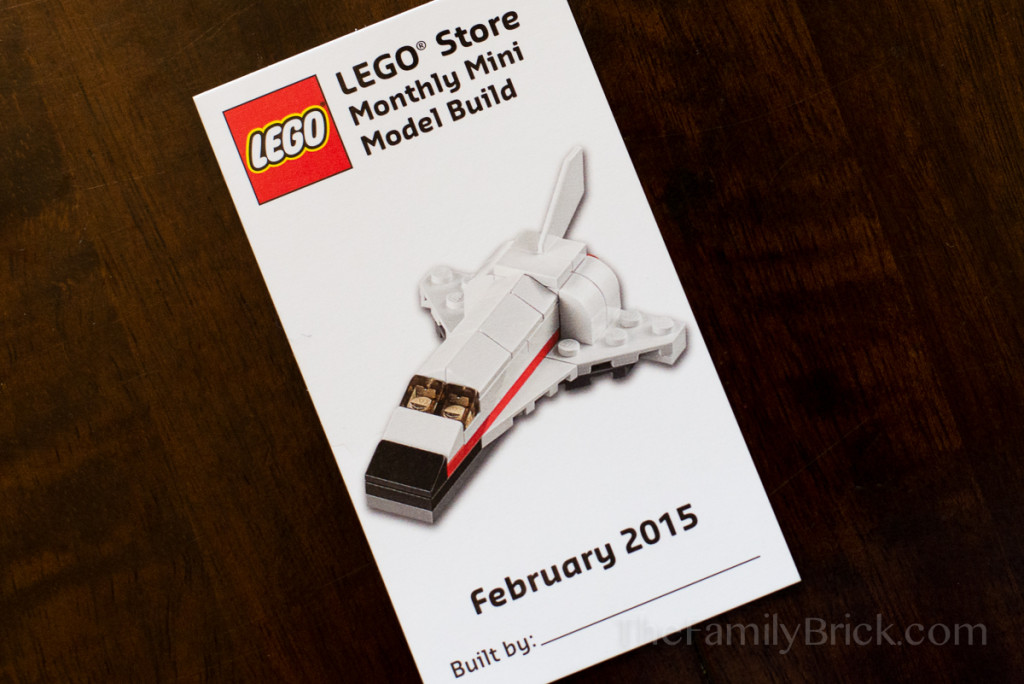 This time, we went to the monthly build with a few friends in tow. The boys had never gone to a LEGO Monthly Mini Build, so I suspect this was a real treat for them.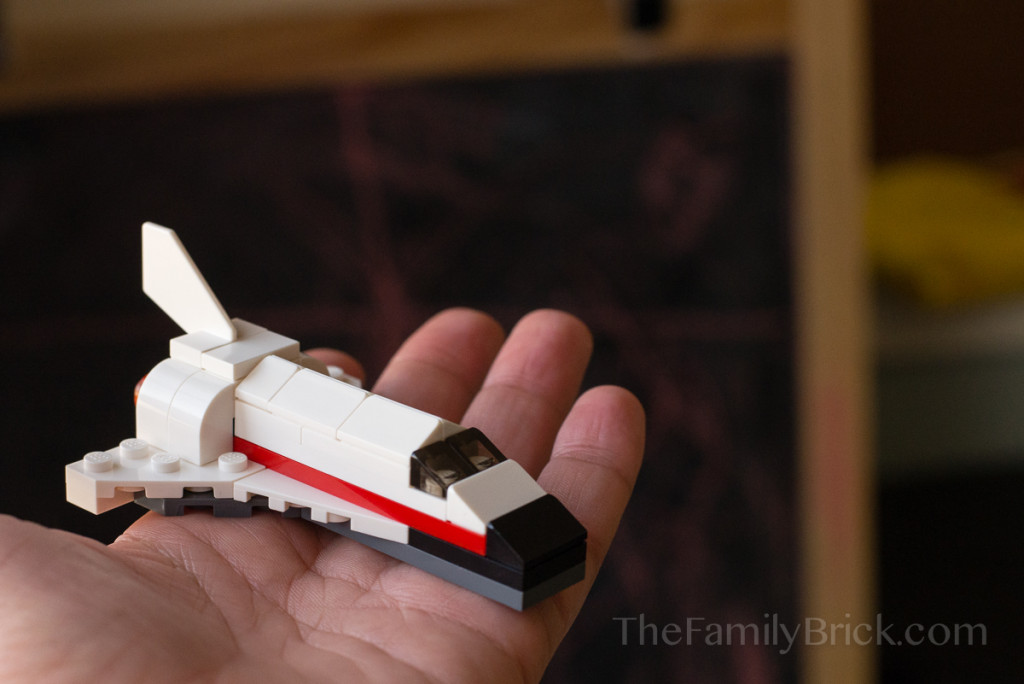 The Little Brick, however, was more interested in the LEGO Disney Princess Jasmine's Exotic Palace (41061)  than the actual build. It seems we've set a precedent in regards to getting a set each time we go to the LEGO store. We decided to try and break her of it last night. Suffice to say she wasn't very happy about it.
Back to the build though… It was a cute mini build and we enjoyed it a lot.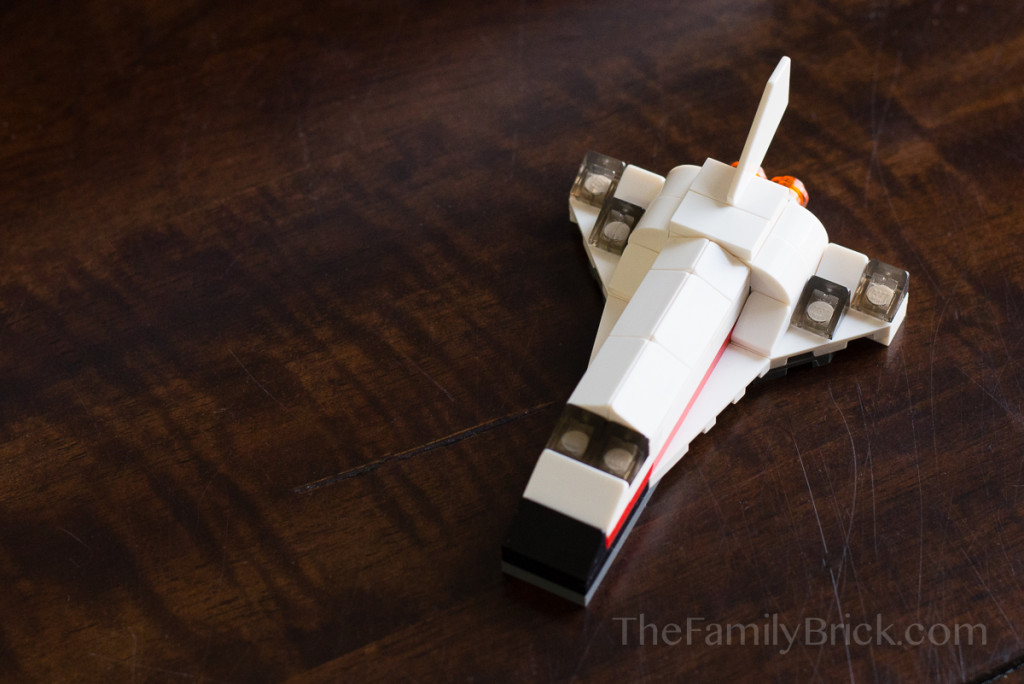 It did seem to lack a certain polish about it, so we decided to add a few more extra cheese slopes to the wings once we got home. Now it looks "finished".
Did you go to the mini build last night? How did you like this build?
Update 02/25/2015: In case you are looking for the bricks needed to create this set, I took a screenshot of the parts list for the February 2015 Space Shuttle Mini Build off of BrickSet: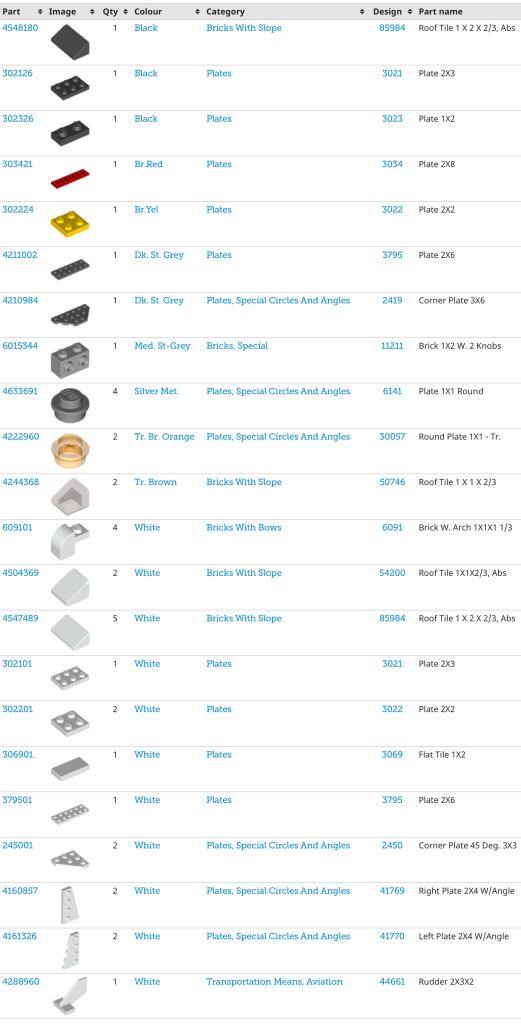 You can click on the image above to view the list larger or right click to save the image to your computer for later viewing.
Update 3/9/2015: In case you need them, you can download the LEGO February 2015 Space Shuttle Mini Build Instructions here. (I couldn't find my instructions under the pile of tax documents sitting on my desk, so I found these images at collectSPACE and merged them into one PDF file for easy download.)