Did you know today is the birthday of Dr. Suess? (Happy Birthday, Dr. Suess!) At school, the girl has spent the week celebrating all things Dr. Suess. Monday was Pajama Day. Tuesday they wore green to school. Today, she is wearing silly clothing – mistmatched socks, shirts on backwards, pants inside out… that sort of thing. And lots of reading Dr. Suess books.
It got me thinking of how I really haven't seen many Dr. Suess-inspired LEGO builds, so off I went searching. Here are 7 amazing LEGO Dr. Suess builds you should definitely check out. FYI – There are affiliate links below.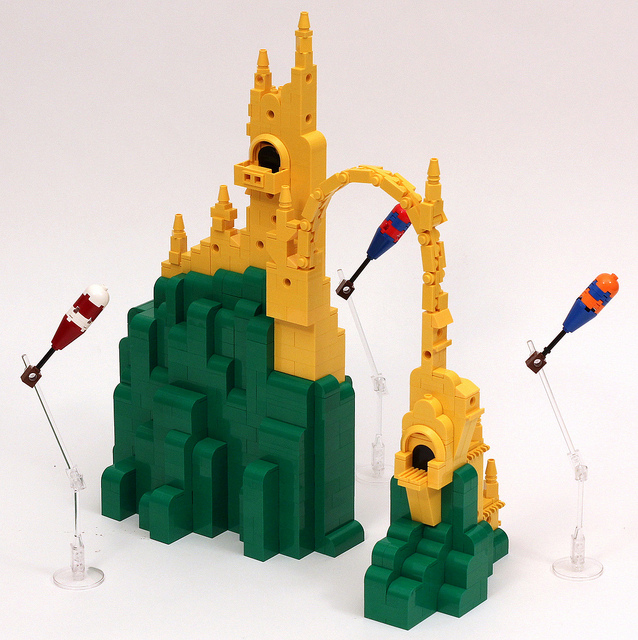 1. Oh, the Places You'll Go! by Kristal
This awesome piece of art is made by Kristal of Modulars by Kristal before she found her love of building modulars. Not found on her existing website, it was a MOC designed over 4 years ago and looks like it was once a LEGO Ideas submission. Shame it never came to fruition, because it is an amazing use of pieces.
2. The Cat In The Hat
This was a great LEGO Ideas submission that never made it off the ground. Created by ToaRickBrick, this MOC was to come with several minifigures, including The Cat In The Hat and Thing 1 and Thing 2. Those familiar with the book will recognize many elements from it.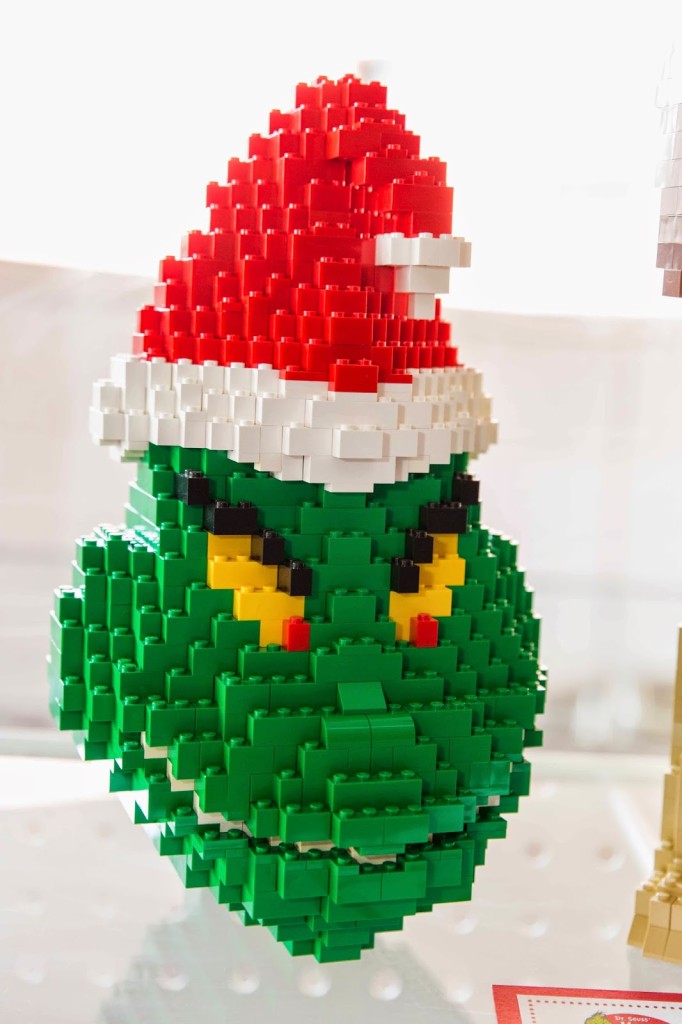 3. LEGO Grinch Head
Awesome head MOC made last year for a Broadway-inspired LEGO Art exhibit at Segerstrom Center for the Arts does an excellent job of capturing the likeness of The Grinch. We have John Cooper of San Diego to thank for this amazing build!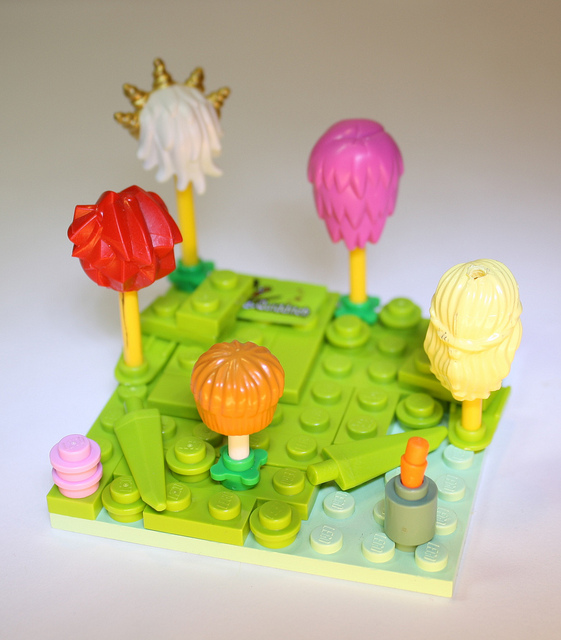 4. Truffula Trees from 'The Lorax'
This is a really fun build, due to the use of minifigure hair pieces to make the look of the super colorful landscape in The Lorax. I'm a fan of microscale as it is, so that, with the combination of color, makes this build a big win for me. If you're interested in seeing more microscale builds, I highly suggest the flickr feed of iridescent nohow.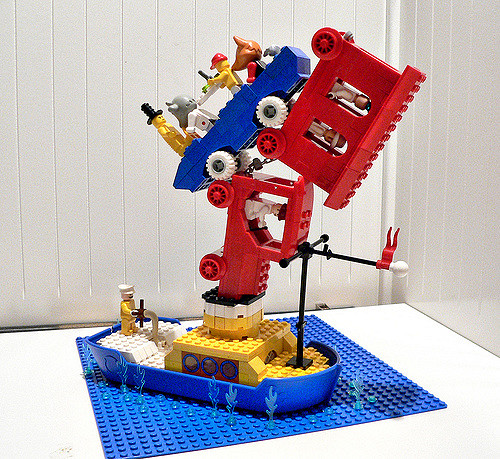 5. Green Eggs and Ham in LEGO
Builders never cease to amaze me with their awesome imaginations. "I would not like them here or there, I would not like them anywhere!" This is one of the girls absolute favorite books (and if you read to your kids in Spanish, there is an *excellent* translation that keeps the rhythm of the rhyme intact.) This build was created by егiк етi ѕмiт and you can check out more photos of it and related Dr. Suess MOCs on his flickr.
6. You're a mean one, Mr. Grinch
What can I say about this? You know I'm going to use the word "awesome" in the description. These are the types of builds that make me wish I could play with LEGO all day long. This amazing Grinch MOC was created by Tyler on flickr. Check out his photostream to see more excellent LEGO MOCs.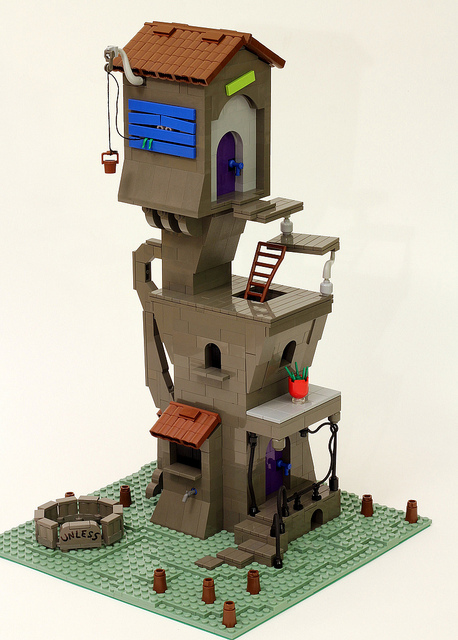 7. LEGO The Once-ler's House from The Lorax
For this last one, we're going to revisit Kristal's earlier work. If you've been reading, she was the builder of the first LEGO MOC I listed. This is an amazing design, making great use of many different LEGO pieces to create smooth lines. Check out the project page for more photos.
Hopefully, these builds will have you inspired to go out and make your own inspired LEGO Dr. Suess builds.
Also, I *know* other people would love to see these, LEGO lover or not, so why don't you use the links below to share the post?  I would appreciate it!