I'm a visual person. Photography pulls me in and Pinterest is eyecandy for me. I can lose hours… and I do literally mean hours… looking at things on Pinterest. Lately, I've been looking at LEGO trees…
There are a lot of different techniques for building trees. You don't have to feel restricted to using designated plant parts. I've tried to show that with a few of the selections I made below.
Here are some of the beauties I found: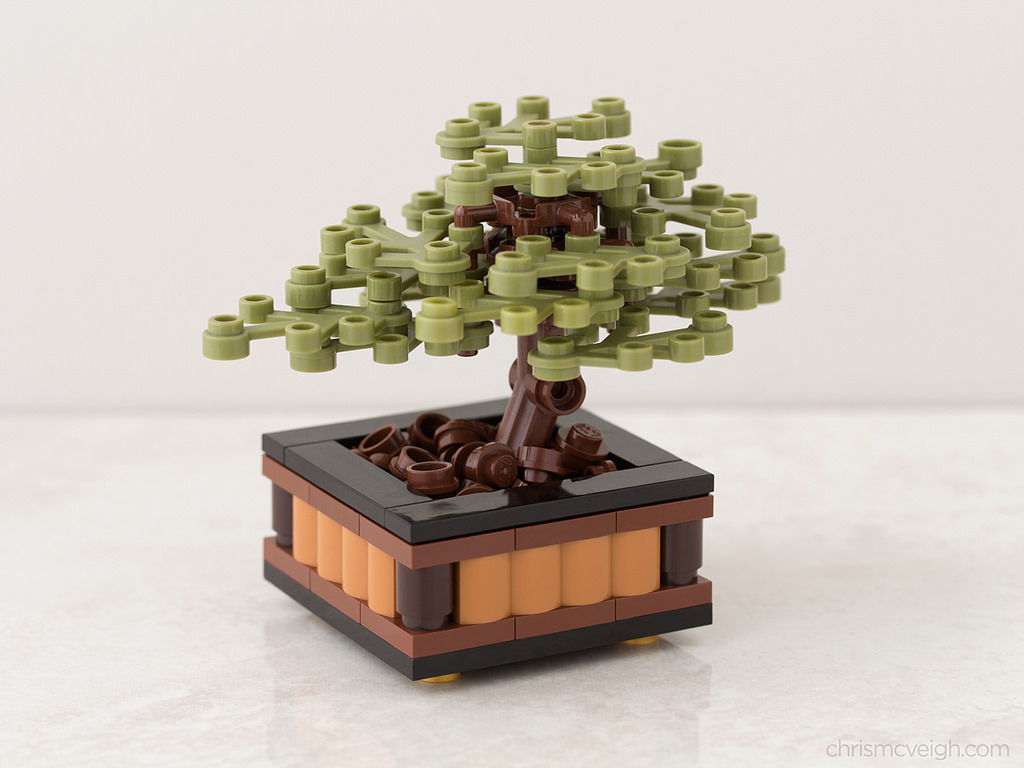 I usually drool when I visit Chris McVeigh's website. He's got tons of wonderful designs, some for sale and some are free, so I highly encourage you to check him out. This was one of his latest designs from May, this sweet little Bonsai tree. He uses what looks like reddish brown technic #3's and the 4 x 3 plants in the new olive green color.
If you're interested in building a Bonsai tree like Chris', you can find some regular green colored 4 x 3 plants in our eBay store. We have olive ones in our stash as well, just not up on the store yet.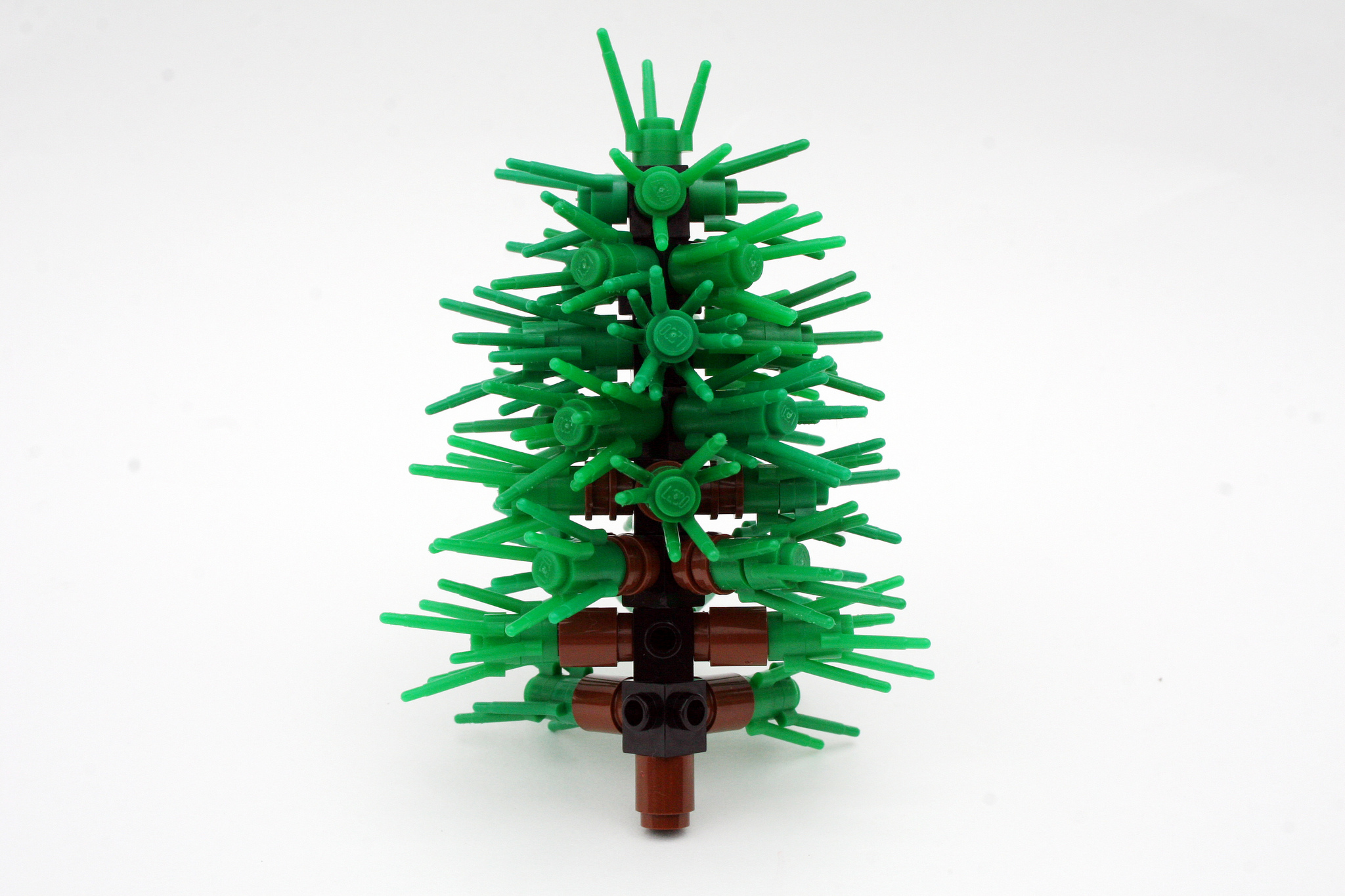 The technique used to create this LEGO tree by AceBricks is interesting in that it uses the 1 x 1 brick with 4 studs on all sides offset at 45 degree angles to give the tree build a rounded look. It's got a spiky feel to it, but if you're looking for a different style of tree, this might be a good fit for your build.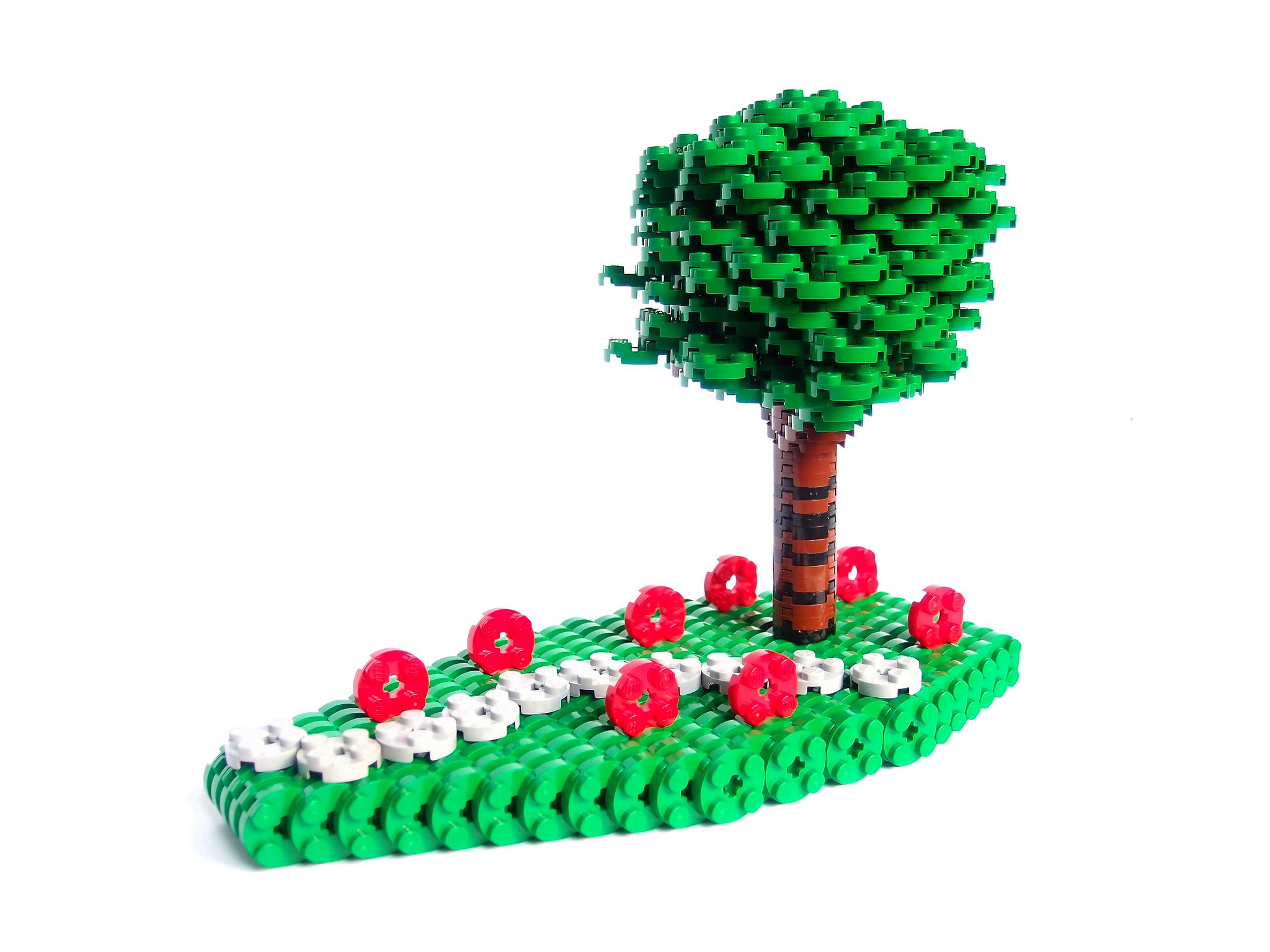 This is one of my favorite builds since it creates something you normally wouldn't make with these bricks… or plates, as the case may be. I love the use of the 2 x 2 round plates… just how Lego_fan got that many is the real question! We never seem to get that many when we try and collect them on our end.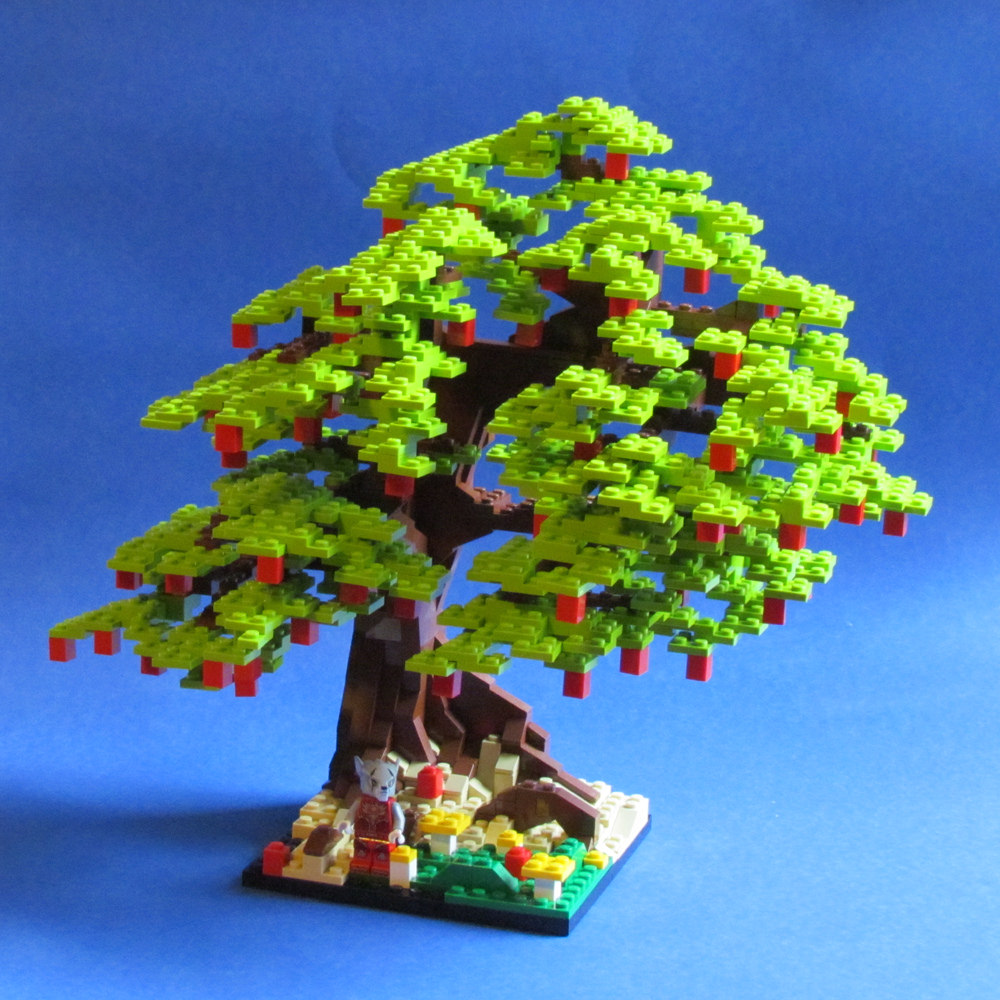 This LEGO Apple Tree by Mike Nieves was probably the most interesting build of all as it creates a full, bushy tree without a single piece of foliage. There are lots of green plates with 1 x 1 red bricks used for apples. It shouldn't cost an arm and a leg to build a MOC like this, which is always nice.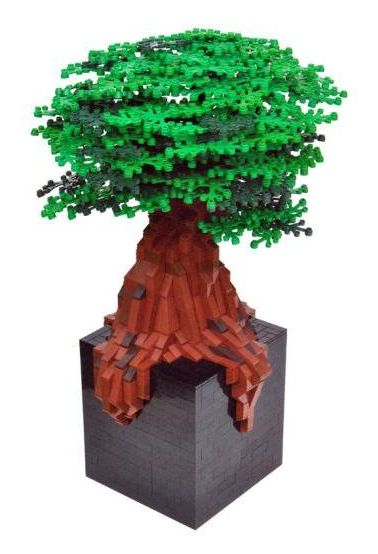 Finally, this is more like the typical tree you find when searching for LEGO tree builds. This one uses a combination of bright green, green and dark green 6 x 5 plant leaves to give the build some depth and dimension. Plant parts can be hard to come by, so if you're looking for some to build your own, make sure to check out the 6 x 5 plant parts in our eBay store.
These were just some of the more interesting tree designs I found out there in the wild. There are so many more I could feature, but for now I'll start with these.
I could look at LEGO trees all day…
Are there any tree MOCs that call your attention I haven't listed here? Leave me a link in the comments below so I can check it out!