Hot on the heels of the LEGO Research Institute on Shop@Home comes a new LEGO Ideas set titled Planetary Exploration that is gathering a ton of support! I'm in love with the set already, featuring a female scientist/explorer/astronaut, a hover lab, rock formation and an alien!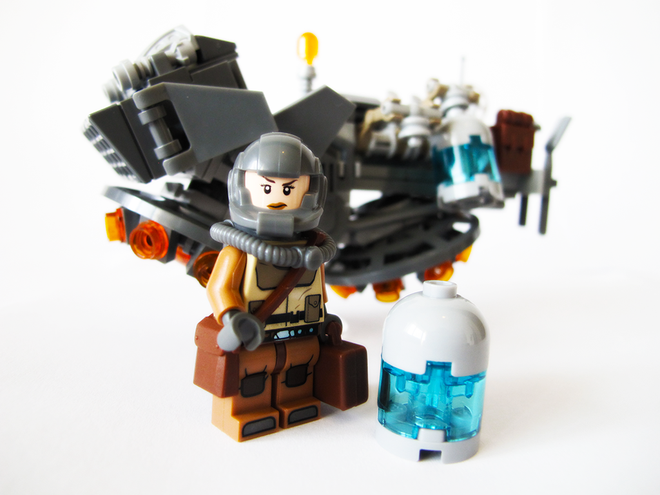 This set is awesome. Tons of fun things to play with and it'd be great to have someone other than Spaceman out and about exploring the cosmos. Not to mention, it's a lovely alternative to all the LEGO Friends and LEGO Disney sets already out. (Not that there is a problem with those, but outside of those two lines, it's hard to find any girls in the regular sets.)
Where were these when I was a kid? I just showed all the photos from the LEGO Ideas project site to my 3 year old and she loves them! Well, with the exception of the alien and pet… I think they kinda scared her a bit!
Regardless, I hope it gets voted up and created. I don't even care if it is because LEGO is riding the feminist wave in the wake of a letter from the 7 year old girl earlier this year. Yay us for reaping the benefits!
So off I go to create an account on the LEGO Ideas site to vote!
How do you like the set? Are you planning on voting, too?