For us, it's the time of the year we like to bring home a little holiday cheer. That is, of course, how our LEGO winter village started. We have probably looked almost all the possible LEGO sets for a holiday scene. Since you're most likely a LEGO lover, we thought we'd share with you what we like to call the ultimate list of LEGO holiday sets!
The original post I wrote was long and image intensive. So much so that I finally had to break it into parts in order to make sure I didn't miss anything. It also has affiliate links to Amazon and LEGO Shop@Home which help us keep this site running, at no additional cost to you.
We have many of the following LEGO sets in our Winter Village MOC and therefore we highly recommend these. (Swing on over to our Winter Village MOC blog post to see most of them in action.)
The others we don't have are either because:
a – they were released as promos in previous years when we weren't collecting, or
b – they just didn't go well with our village.
This doesn't mean they aren't worth collecting or adding to your build… just that we don't have them.
Finally, while I did call this The Ultimate List of LEGO Holiday Sets, I'm sure to have missed a few here or there. Hopefully, instead of flaming me, you'll just leave me a kind comment about the missing set below.
LEGO Winter Village Sets
We're going to start by focusing on  the LEGO Winter Village sets. These will most likely be the bread and butter of your holiday decorations. With lots of festive details, you'll find you'll really enjoy these sets as the basis of a winter village…hence the name.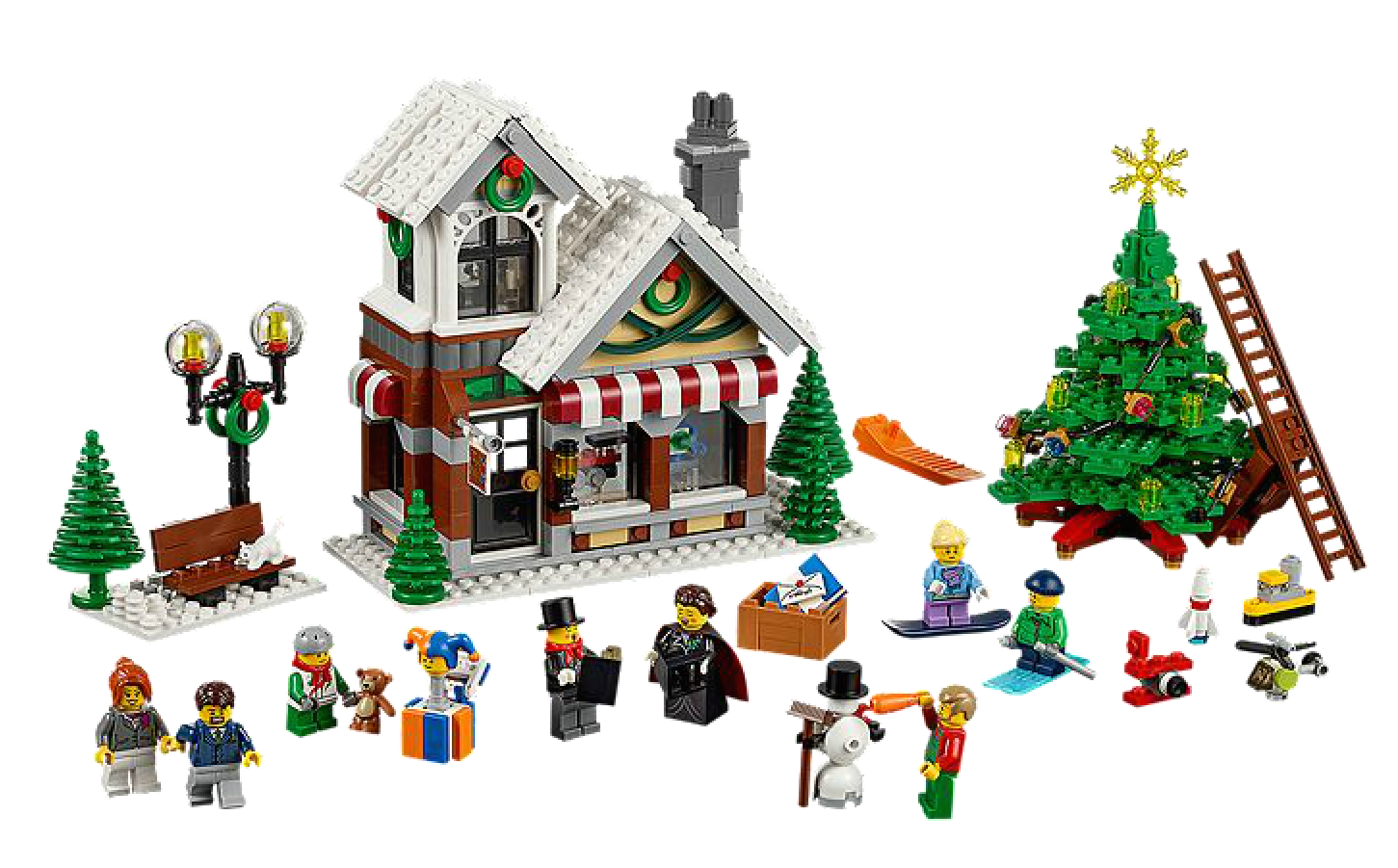 The newest release for the winter village line is the LEGO Creator Winter Village Toy Shop (10249). This is actually a re-release of one of the original winter village sets, the LEGO Creator Winter Village Toy Shop (10199) from 2009 with some new pieces. I wrote about the re-release in another blog post, but either way, this is one of those sets you will want in your winter village or for your Christmas decorations.
LEGO Creator Santa's Workshop (10245)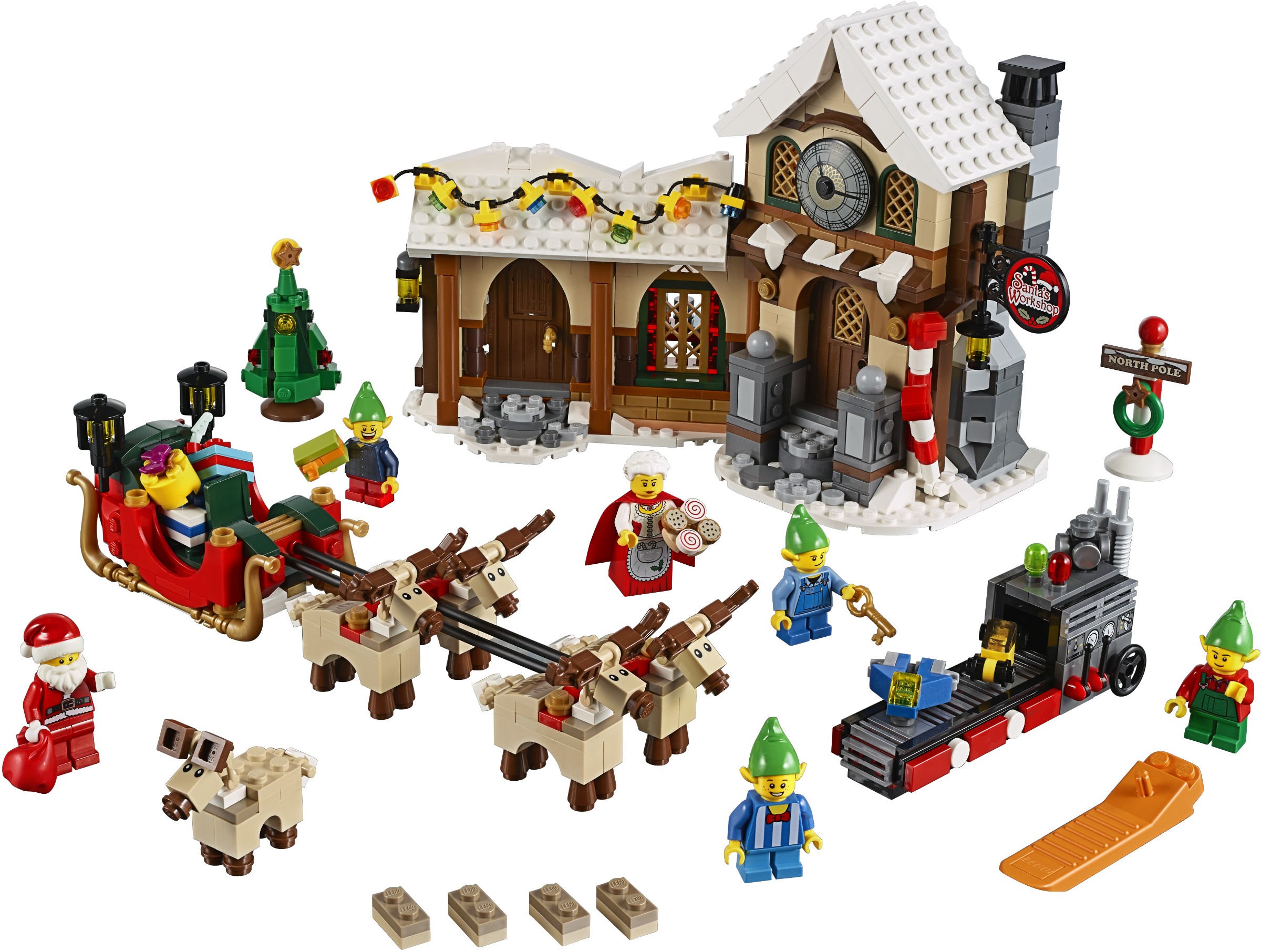 This set was released in 2014. Ours is at the top of our winter village display and we have Santa flying off of  our mountain. (That really looks more fun than it sounds.) The LEGO Creator Santa's Workshop can still be found on Shop@Home or you can pick it up from Amazon.com.
We use this one towards the front of our winter village display. This set was retired in 2014, but is a great addition to any holiday decoration setup. You can purchase the LEGO Winter Village Market on Amazon.com.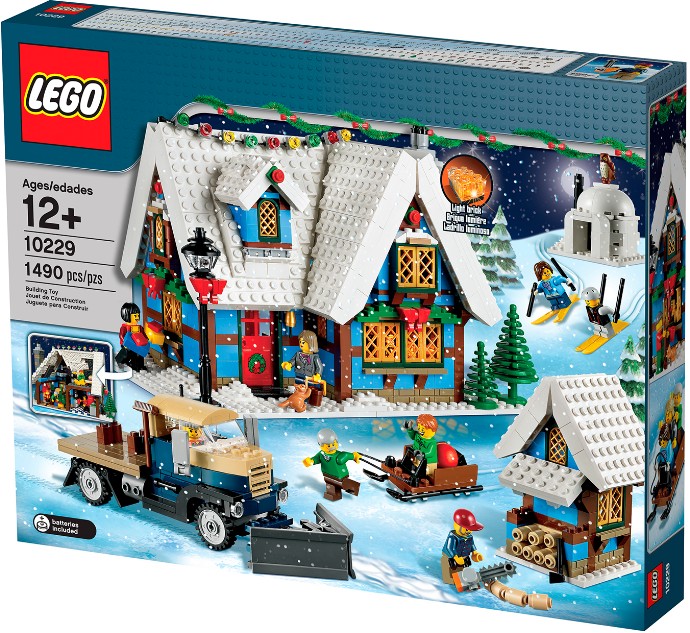 A nice addition to the winter village setup, this will be the largest building you have in your displays. This set was retired in 2013, but you can still find the LEGO Winter Village Cottage on Amazon.com.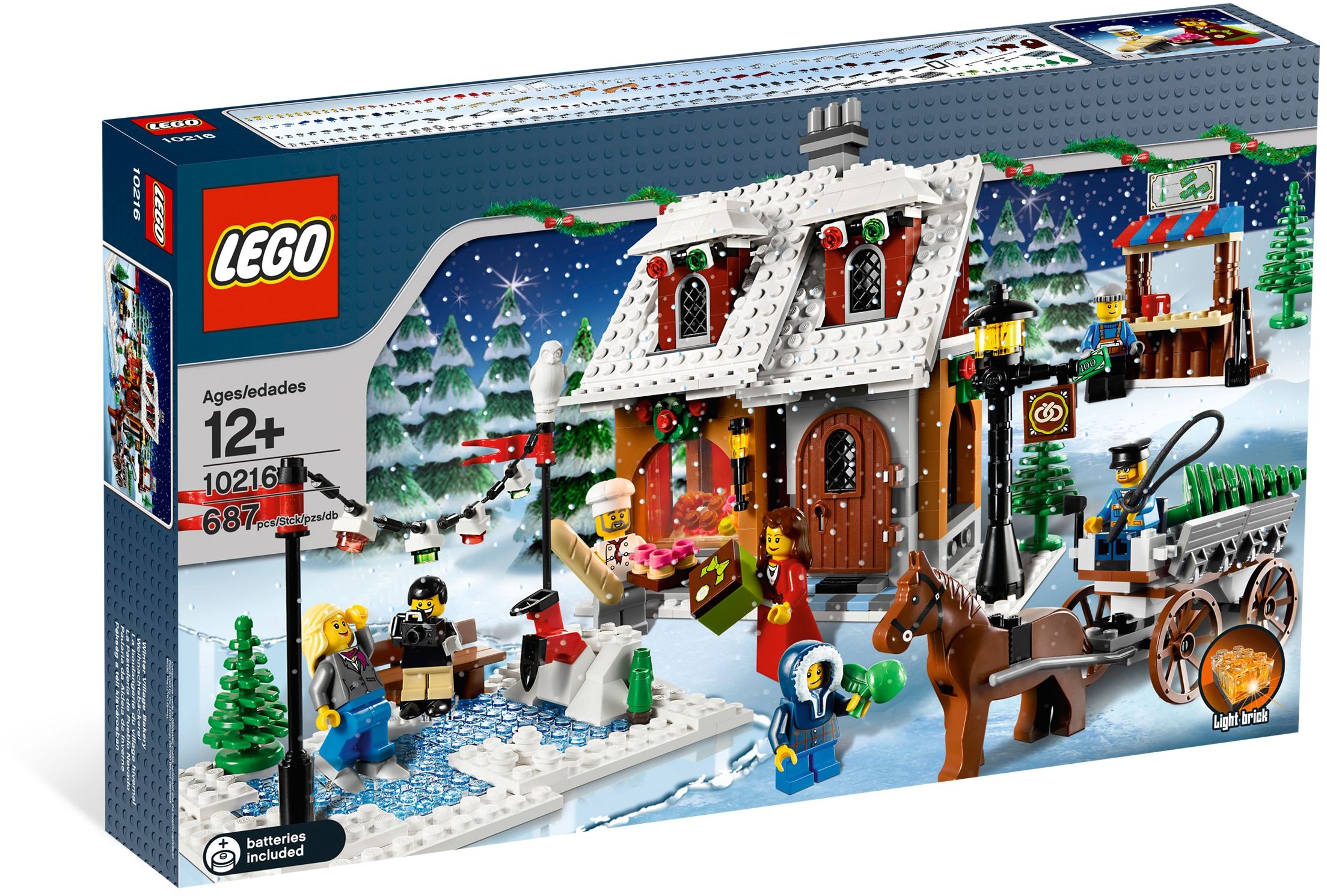 This is one of our favorite LEGO holiday sets. We set it up with a little girl minifigure pressing her face up against the window. While this set is retired, you can still purchase the LEGO Creator Holiday Bakery on Amazon.com.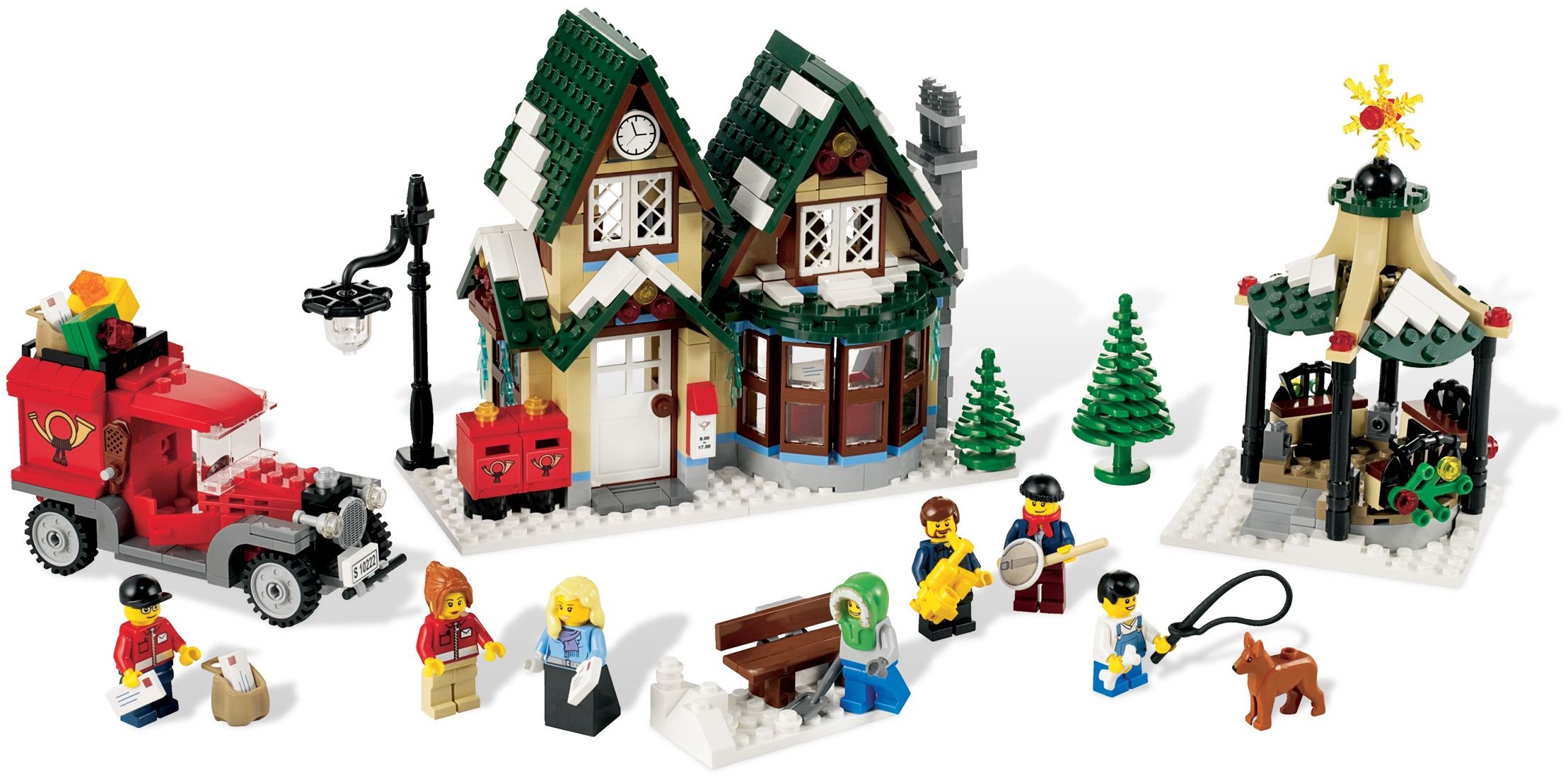 The LEGO Winter Village Post Office was released in 2011. An excellent addition to your winter village, as every village needs a post office. This set is retired and therefore no longer sold on Shop@Home, but you can still find it on Amazon.com.
While I did say this was a complete list, I may have missed one here or there. What other sets would you add to make this list of ultimate LEGO holiday sets complete?