If you haven't noticed, I'm a fan of "Ultimate" lists. I love seeing everything all in one place when it comes to shopping for the ultimate collector. With Easter around the corner, I thought it might be a good time for another one of these posts. Welcome to the ultimate list of LEGO Easter sets! As you can expect, there are affiliate links below, but as usual, these are at no additional cost to you.
Here are the ones I've found: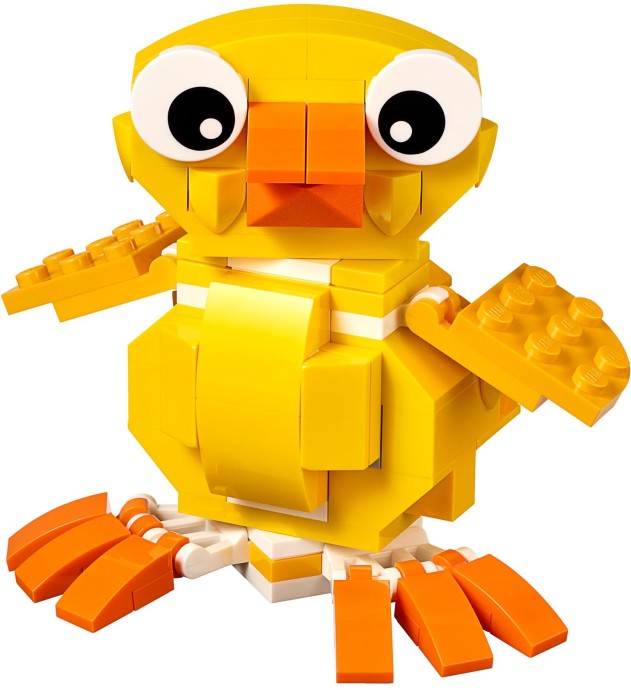 In stores now, the LEGO Easter Chick set is new for 2016. Amazingly cute mini build featuring a bug-eyed little chick with swivel head. I was in the LEGO store yesterday and they build they had for the Easter Chick had the eyes positioned all googly. So cute!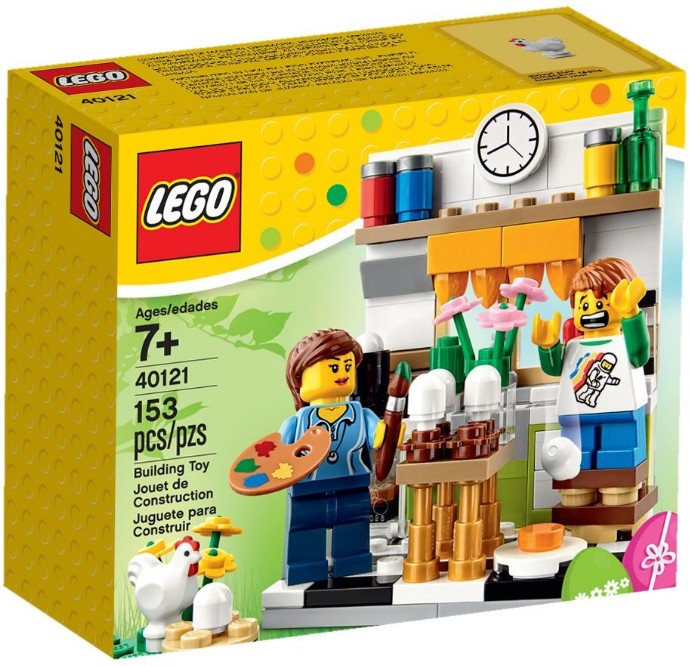 The LEGO Painting Easter Eggs set is new from 2015. Released in March 2015, it features 2 minifigures and tons of speciality pieces such as a painters palette, painting brush and my favorite, a chicken! This set has tons of playability. Out of all the LEGO Easter sets, this is probably my favorite.
LEGO Easter Set (40086)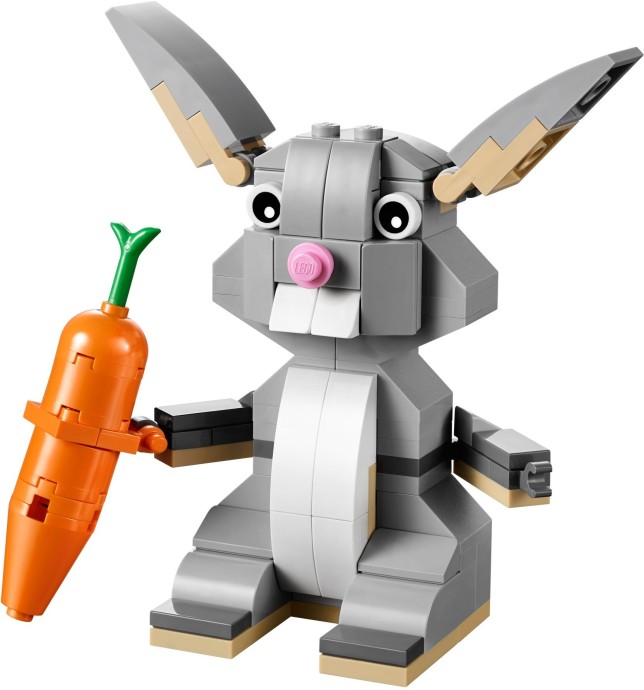 The LEGO Easter set is from 2014. Sweet and simple, this set features a bunny with a carrot build. No swivel head for this one and not much more to it, but makes a great decoration for the season.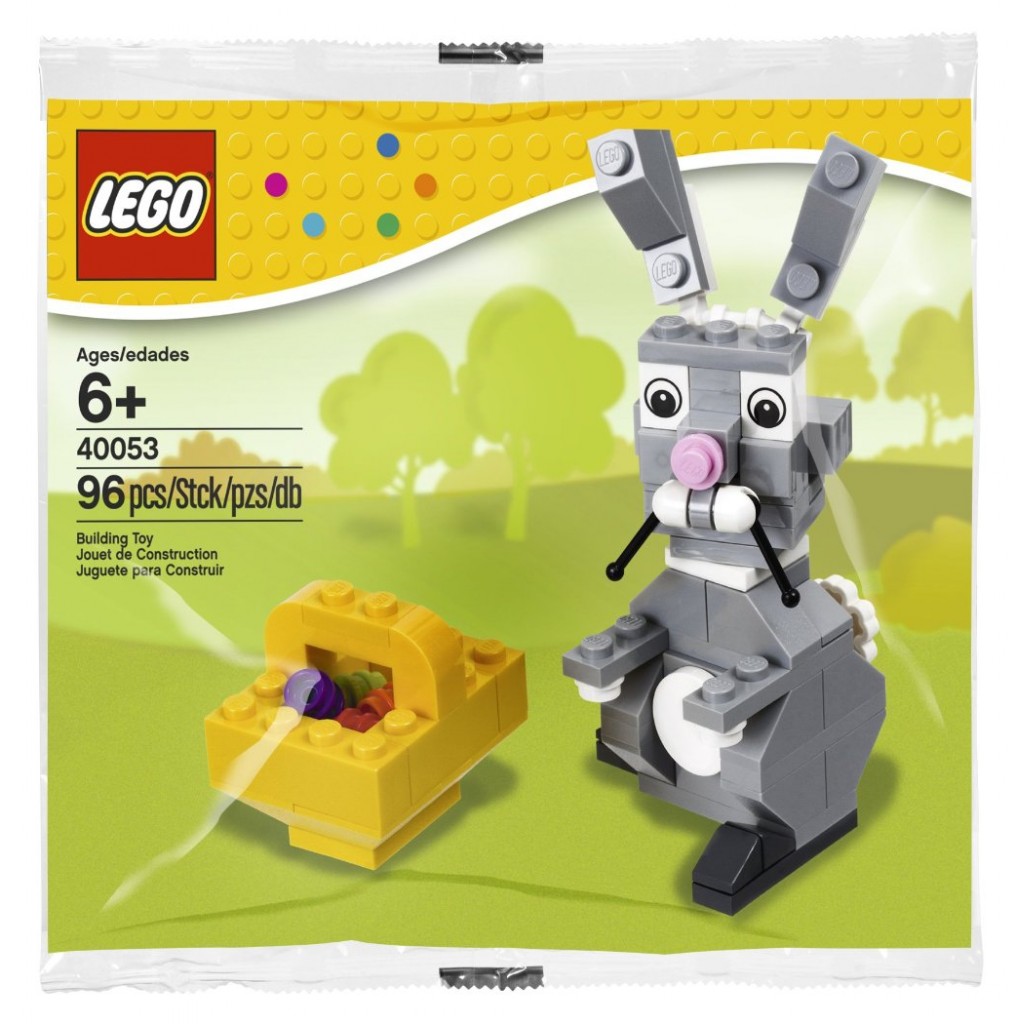 The LEGO Easter Bunny with Basket features an Easter bunny with moving ears and whiskers. Released in 2013, the bunny carries his bright yellow basket by attaching the basket to his bunny paws and hids the colorful studs just like Easter eggs.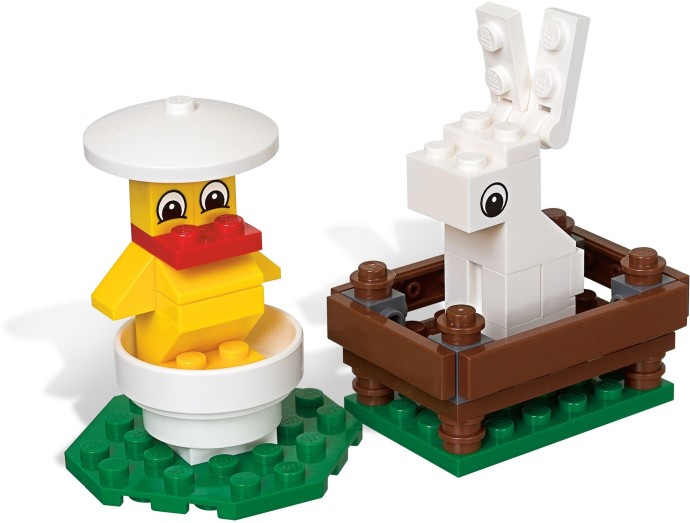 The LEGO Bunny and Chick playset was released in 2012. You get a chick popping out of an egg and a bunny in a hutch. Easy to build, they'd be a great way to welcome to spring!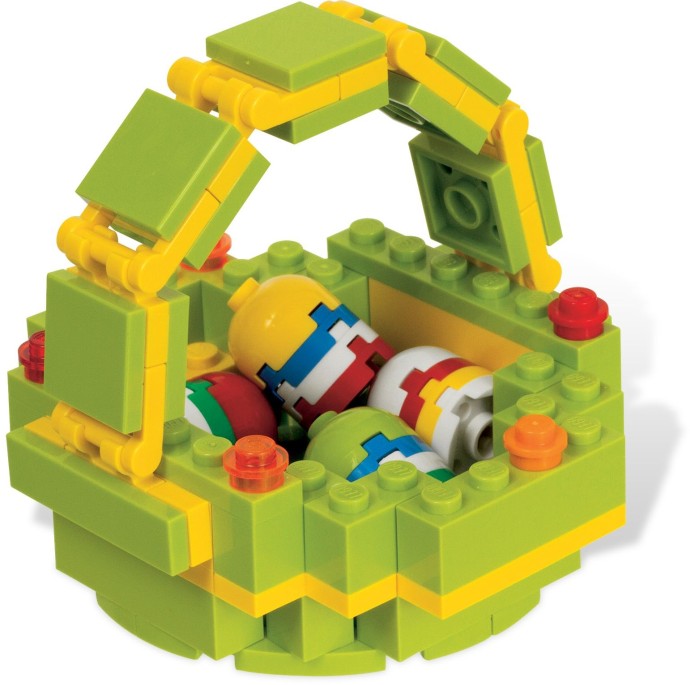 The LEGO Easter Basket is a cute and colorful, buildable basket. Tucked inside are 4 LEGO "eggs".  While not completely round, there's nothing stopping you from using an axel pin or a 1×1 round stud to connect another dome to the bottom of the "eggs" to make them completely rounded. Released in 2011, this set is still available on Amazon.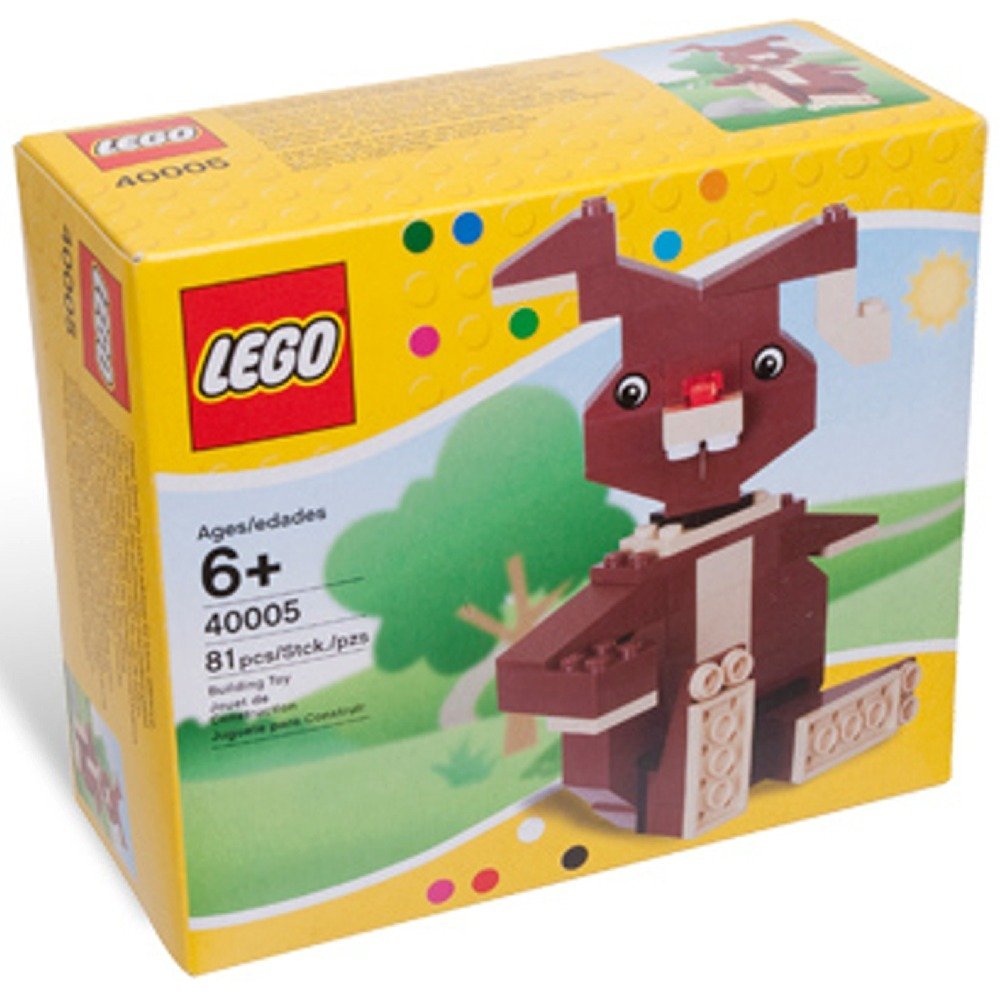 This sweet little LEGO Bunny's head turns and he apparently has a tail that moves. Released in 2010, you can still pick him up on Amazon.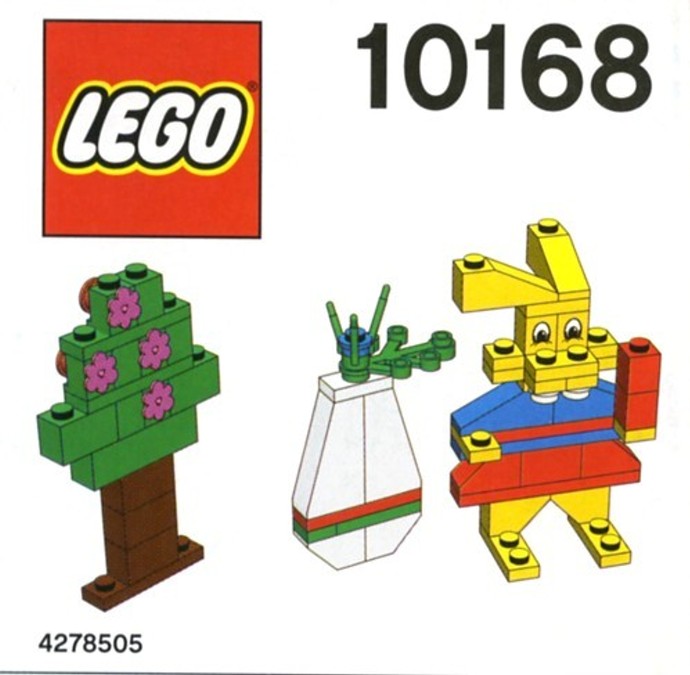 The LEGO Mrs. Bunny set features a tree with Spring flowers on one side and apples on the other, a decorated egg and Mrs. Bunny! Not one of my favorite sets, but if you're a collector, this is probably a must-have. Released in 2005, you can still find this set on Amazon.
While not Easter sets, these sets contain Easter related subjects, like bunnies and ducks:
The LEGO Friends Bunny's Hatch set was part of the Animals Series 2 subtheme from 2013. Already hard to come by, this set features a minifigure bunny with a yummy carrot.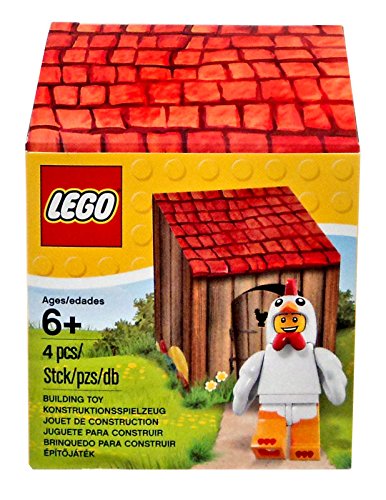 This fun minifigure was such a popular guy that he was selling for double digits on the secondary market. Toys R Us decided to get in on some of that action and made a deal with LEGO to re-release the minifigure in stores for Easter 2016. The minifigure is well sold out already, but if you'd like to get your hands on one, you can still do so on Amazon or eBay.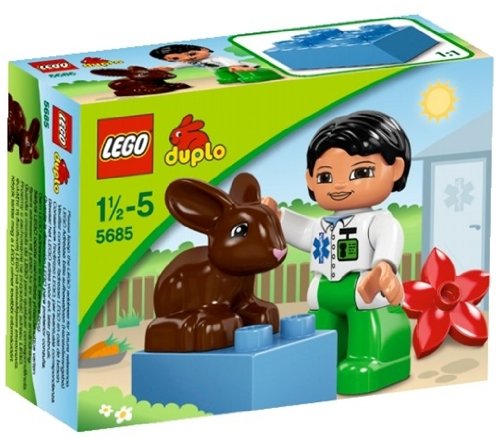 If you've got little ones, you won't want to forget them! The LEGO Duplo Vet set would be right along the lines for those toddlers who love LEGO Duplo. The set comes with a Duplo minifigure, bunny, brick and flower. It was released in 2011, so if you'd like to pick one up, you'll have to check a secondary market like Amazon.
Obviously, this list seems a bit light for an "ultimate" list, so if you notice I'm missing any particular set, please let me know.
Do you plan on picking up any of these LEGO Easter sets for you or someone else? I have my eye on this year's Easter Chick and hopefully I'll get a Chicken Suit Guy in my Easter basket…