If you're like me, you're already working on your Christmas shopping list (or maybe you are better than that and have been working on your Christmas shopping all year!) If you're just getting started and want to gift something that's not just entertainment, but also educational, let me make a few recommendations for you of awesome Christmas gifts for LEGO learners:
There are two versions of the LEGO Brick Calendar: The traditional colored LEGO Brick Calendar and the LEGO Friends Brick Calendar. Both work the same way – the kids create a month by placing numbered bricks in sequential order, starting with the day of the week for that month.
It's rather simple and it gives kids an incentive on learning about the days of the week and the months of the year. While the box says it's for 6+, I recommend introducing it to those who are in Pre-K. Older kids may find it cumbersome after a while to have to recreate their calendar every month.
2. LEGO Classic Creative Supplement Box
Most of you probably have kids with collections of LEGO bricks. Depending on what you purchase for them, the colors may be skewed more classic – for boys, or "Friends-ish" – for girls. That's why I particularly like these two box sets: LEGO Classic Creative Supplement and LEGO Classic Creative Bright Supplement. Both are excellent sets that allow for some really great build ideas.
If you need to tone down the colors in your kids LEGO Collection, you will want to pick up the LEGO Classic Creative Supplement.
If you'd like to add some softer colors to your kids LEGO collection, you will want to pickup the LEGO Classic Creative Bright Supplement.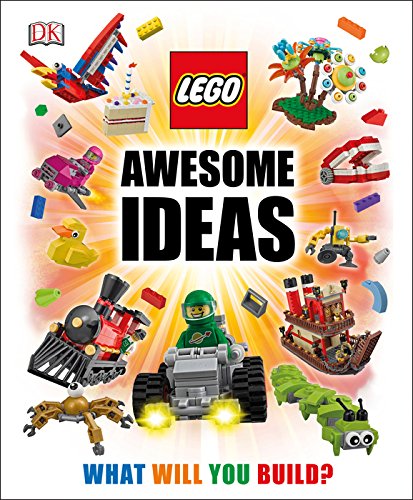 Books are one of my favorite gifts to give kids. There's always of world of endless inspiration in the pages of a book, especially those related to LEGO. This particular book, LEGO Awesome Ideas, is really nice for kids who already have a collection of LEGO sets, because it contains ideas for builds that include many specialty parts. It also helps push the boundaries of what they are told to build with instructions and what they think they might be able to build just from an image. You can see more of what I thought about the book in my book review post.
On the other hand, if you don't have a lot of sets to pull from, this may not be the book for your kid. Your mileage may vary.

For those of you with older LEGO fans (think teens and college students), the LEGO Architecture Studio set is geared towards them. This box of awesomeness is full of plain white bricks, allowing them to concentrate on their design and lines, instead of color and "showiness".
However, depending on your younger child, they may be ready for this type of building. I find kids can get stuck on issues of color when they should just be focusing on building. This monochrome set allows them to do just that.
Don't be put off by my first paragraph… if you have a budding architect, this set is definitely for them.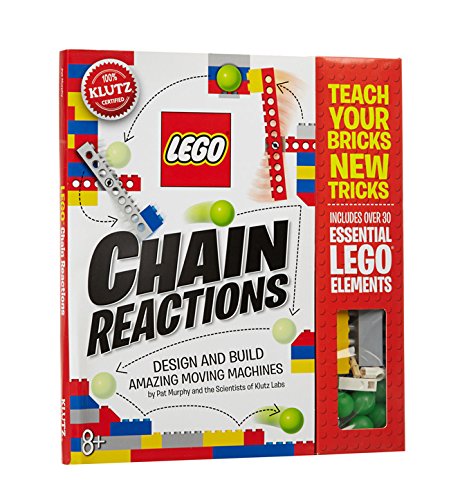 Who doesn't have a kid mesmerized by cause and effect? The Klutz LEGO Chain Reactions Craft Kit is a great gift to help you demonstrate just that.
The book includes 33 LEGO pieces, instructions for 10 builds, 6 plastic balls, string, paper ramps and a few other components. The only down side to this book is this: while the LEGO pieces included are everything you need to build the first machine, you will need additional bricks from your own collection in order to build the remaining 9 machines.
If you have a LEGO collection already, this isn't an issue. If you are gifting this book to a new LEGO lover, you may want to look at purchasing one of the LEGO Classic Creative Supplement sets above in addition to this kit.

This awesome little LEGO USB flash drive is not only a functional gift, but makes a great stocking stuffer. Not meant to store massive amounts of data, it will handle most of what your kid may need for school and beyond. This USB drive is designed with a sliding cover feature and it also comes with a ring loop to hang it from a keychain.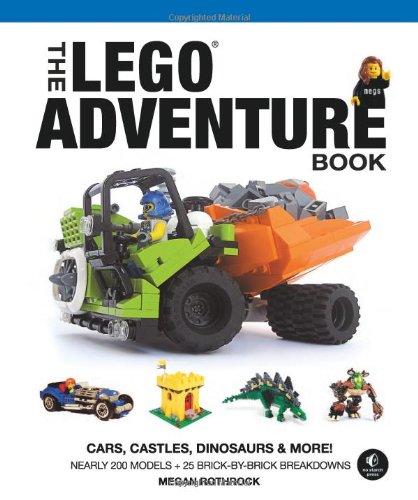 One of my absolutely favorite books, The LEGO Adventure Book, Vol 1 comes with model ideas for cars, castles, dinosaurs, buildings and so much more! It also gives you instructions for 25 different builds shown in the book.
This book is definitely not for the beginner LEGO builder. Due to the number of specialty parts used in the builds (since most of these builds are made by adult master builders with plenty of discretionary income to purchase specialty parts),  I don't recommend this for those kids just starting out. However, this is great for those kids who understand it's okay if you can't build a model *exactly* like you see it in a book. At the core of LEGO is the idea of building with what you have and your kids will need to view the book with that thought in mind.
I have a review of this book coming up soon. If you'd like to get notified when it posts, please make sure to subscribe to the blog newsletter below:
This book is for those builders who want to move past the original use of a LEGO brick. The Art of LEGO Design: Creative Ways to Build Amazing Models is a paperback, but well worth the money, showcasing many tips and tricks used by master builders world wide. There are ideas here you may not have even come to by yourself! So, if you want to expand yours or your kids building techniques, this is the book to purchase.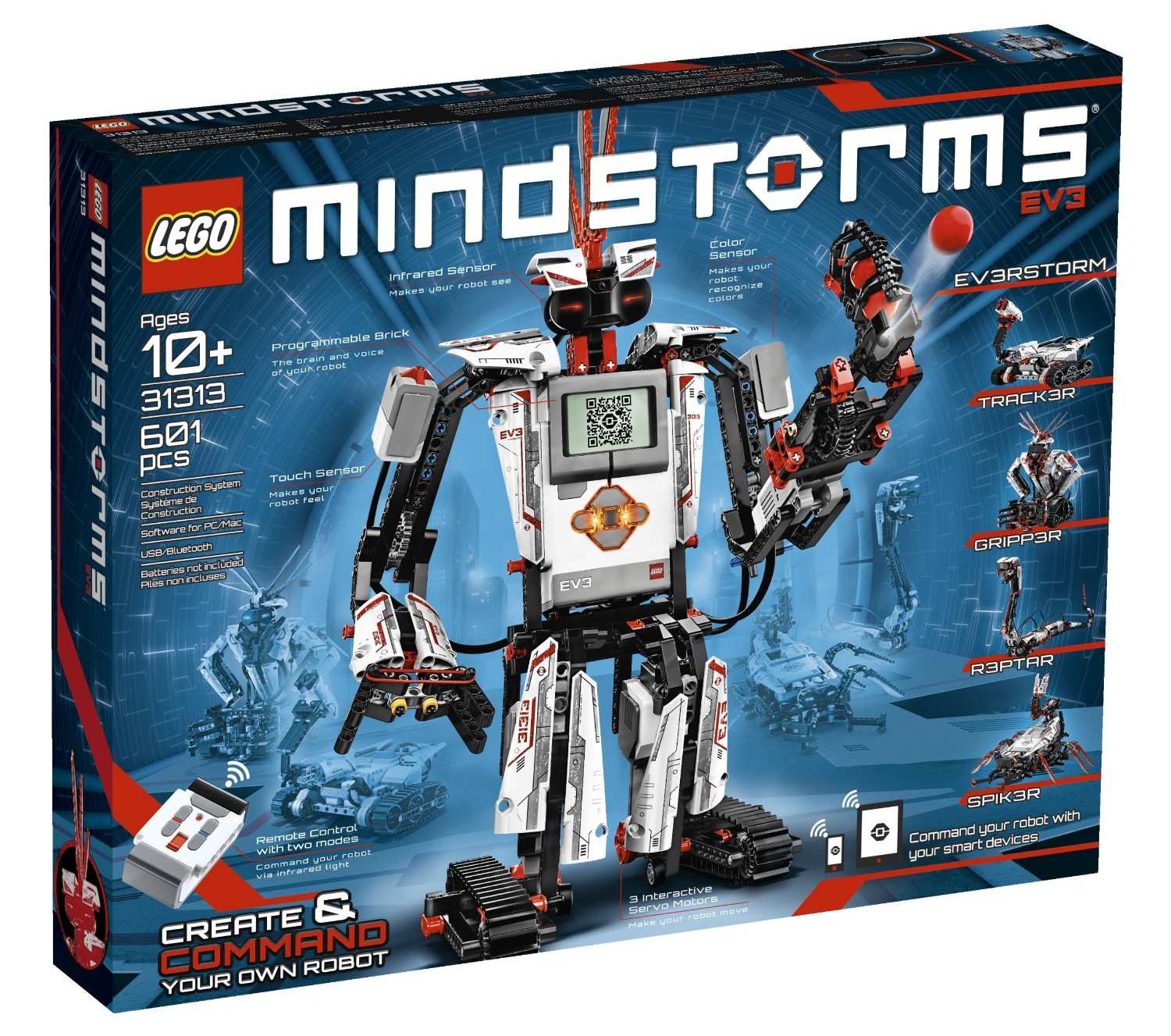 The holy grail of LEGO robotics, LEGO Mindstorms EV3, is an amazing set for any budding engineer. We purchased one of the original sets over 15 years ago during our honeymoon and were impressed with what it could do. If you have a kid who is into robotics, this is the big Christmas present you should buy them.
10. LEGO "Time Teacher" Set with Plastic Watch, Constructible Clock, and Activity Cards
This last gift idea is more for those preschoolers out there, like our kid. Right at the perfect age for learning how to tell time, these time teacher sets are great for learning how to use the hands on a clock and what they mean. Although my child has never seen a watch face (that I know of), we plan on picking up one of these for her stocking.
To get one with a male minifigure, buy the LEGO Boys' "Time Teacher" Set with Plastic Watch, Constructible Clock, and Activity Cards.
To get one with a female minifigure, buy the LEGO Friends "Time Teacher" Set with Plastic Watch, Constructible Clock, and Activity Cards.
So there you have it. These are my top 10 awesome Christmas gifts for LEGO learners. Do you know someone who is looking to gift LEGO this season? Share this post with them using the links below: