We're still working on sorting the 400+ pounds of LEGO bricks from this past weekend (and honestly, that will probably be our life for the next two weeks). So of course, we've come across a few pieces we didn't recognize. When I can't find a part number for a LEGO piece, I generally go to the trusty AFOLs in the Eurobricks forums to get an id on a part. That's when I found this piece of magnificent LEGO building magic…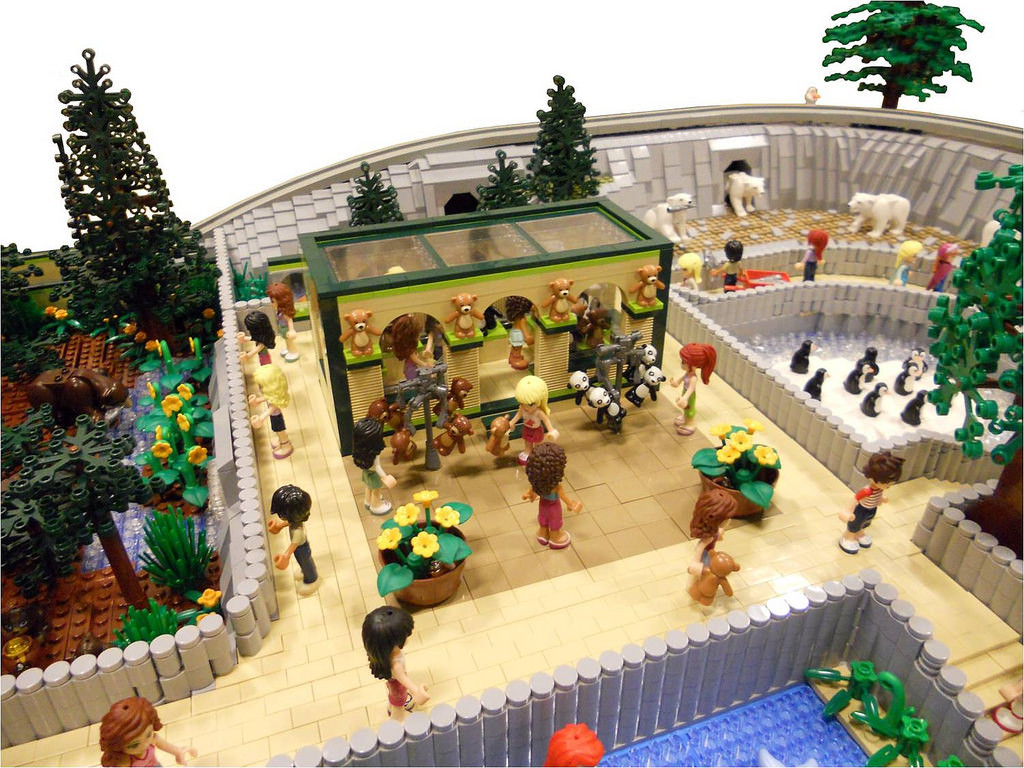 This is basically a LEGO Friends zoo. It was built by Anne Mette Vestergård and Lasse Vestergård (mother and son) and first displayed at Klodsfest 2015 in Thisted, Denmark.
With so many awesome features, my favorites are the automated train/monorail running around the park and the functioning hot air balloon ferris wheel. Check out this video to see both of those in action (and to get a quick look at their LEGO Friends Rainbow Holiday Center which she built for the LEGOLAND Friends Days in Billund in June 2014.)
I love this build because this is something Mr. Family Brick and I talked for a while about building a zoo for The Little Brick. Again, we just have space constraints and our current Winter Village build is already pushing us to the limit.
But no one said I couldn't build a mini diorama zoo… as if I need more projects in my head!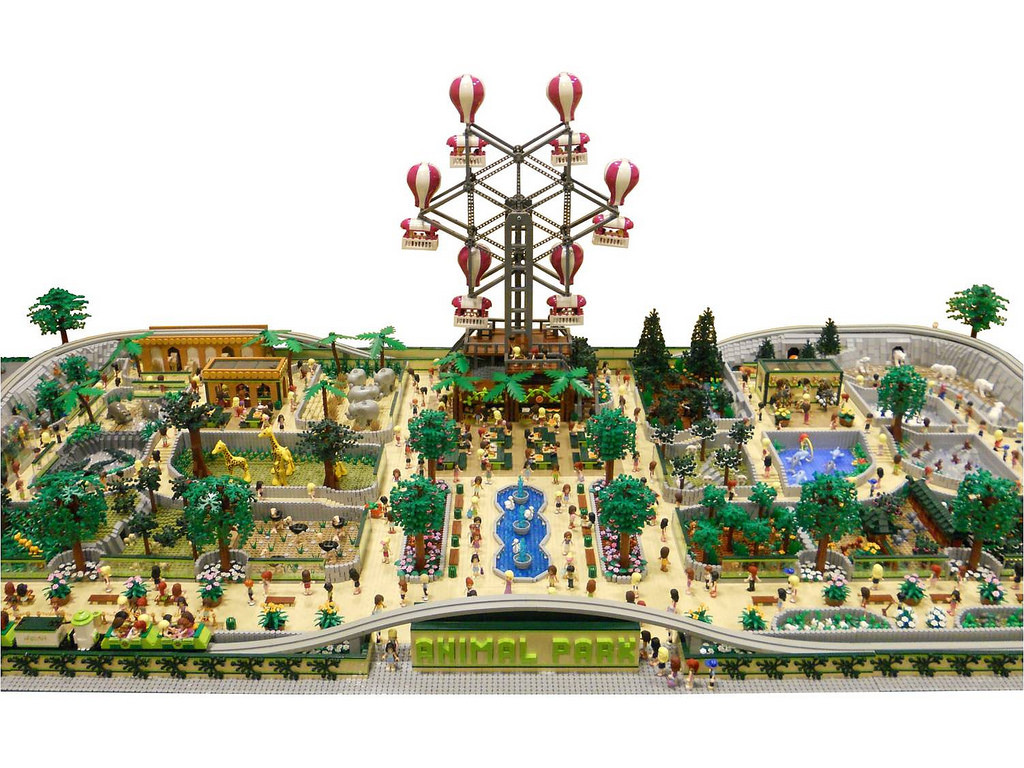 For more pictures of the fabulous LEGO Friends Animal Park, visit Anne Mette V's Flickr page. You won't be sorry!
What do you think? Do yo love it or would you have done anything differently?