Last year, LEGO hosted what seemed like a one-off LEGO Friends Building Event. It was the only one I remember them having all year long. Looks like it did pretty well as LEGO decided to repeat the event this year on Saturday, February 13th.
What Is The Building With LEGO Friends Event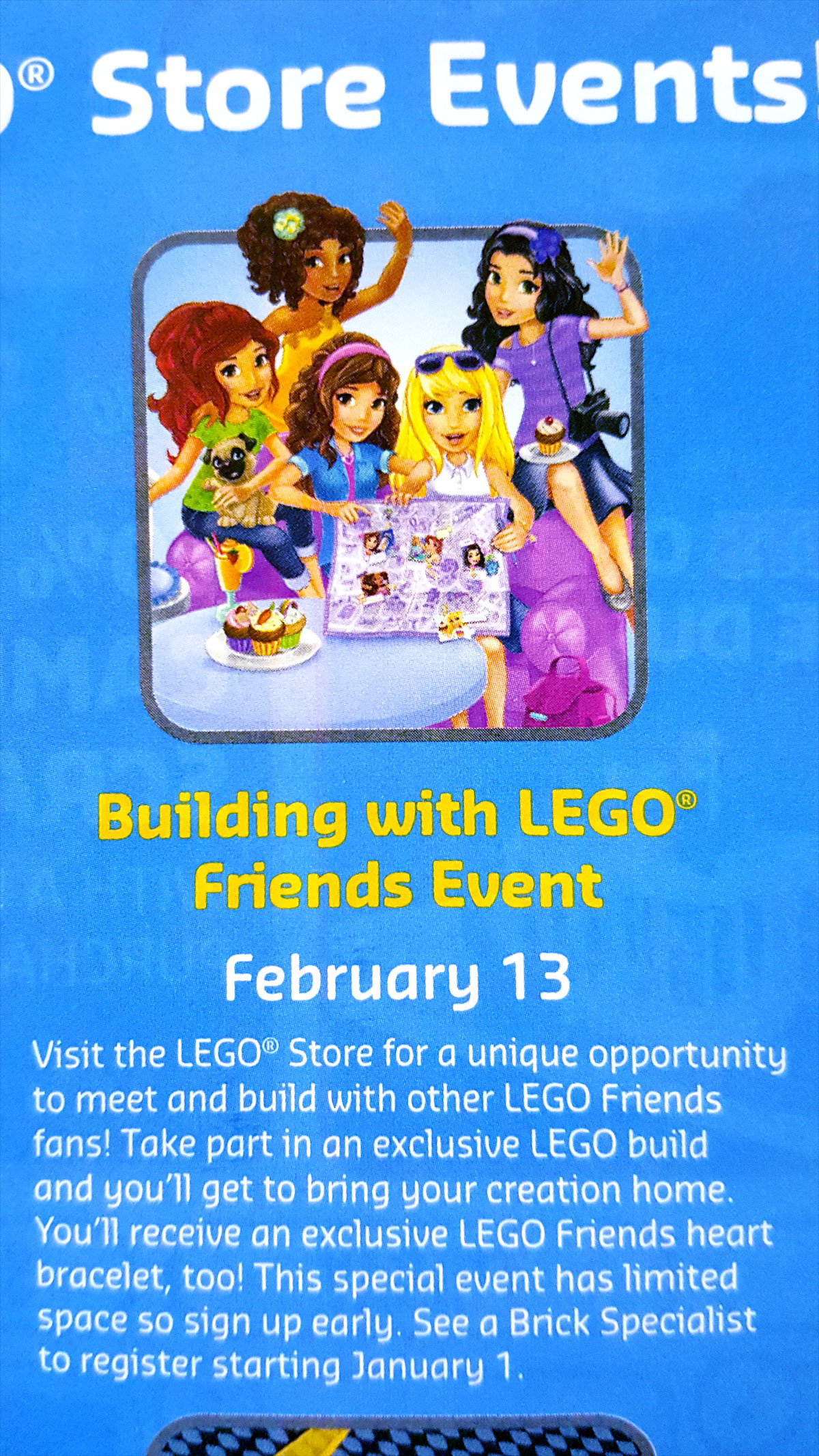 I found the above description on the back of the February calendar:
Visit the LEGO® Store for a unique opportunity to meet and build with other LEGO Friends fans! Take part in an exclusive LEGO build and you'll get to bring your creation home. You'll receive an exclusive LEGO Friends heart bracelet, too! This special event has limited space so sign up early. See a Brick Specialist to register starting January 1.
The last event occurred about a month after the launch of the then new LEGO Friends Pop Star subtheme. This event seems to follow the same pattern, happening about a month and a half after the launch of the new LEGO Friends Adventure Camp subtheme. I'm *hoping* this is the start of a new pattern for LEGO Friends and we being to see more build events like these with each new subtheme release.
Details On The Building With LEGO Friends Event
Sadly, I don't have as much information on the event as I did last year. This year, I didn't even know about it until I sat down with the February LEGO calendar the day after our LEGO Second Christmas purchase. Glad I caught it in time to sign up, though!
Since I called the store directly to sign up for the event, I didn't grab a photo of the sign up sheet. However, what I *can* tell you about the event is information from a friend who works at the LEGO Store (Thank you, friend!):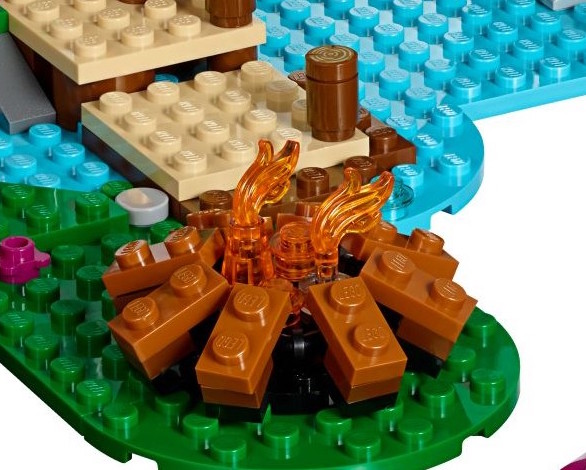 There will be a build to take home (which we believe is a campfire with marshmallows sticks – similar to the one found in the LEGO Friends Adventure Camp Rafting set.)
There will be a sticker sheet to take home.
There will be a LEGO Friends bracelet to take home.
There will be a giveaway.
Now, the only thing we know for sure is that there will be a bracelet to take home and a build to make in store. Other than that we can't make any guarantees as to what will happen in the event until more information is released.
How To Sign Up For The Building With LEGO Friends Event
If your interest in the event, I suggest you call or visit your local LEGO store and sign up as soon as possible. Last time, there were only 20 spots each day. I suspect it will be the same this time around.
Also, this LEGO Friends event is one of the few times you can participate in an event without being a LEGO VIP member. This means it is open to everyone, so I wouldn't delay in signing up.
We enjoyed the event last year and would highly encourage you to participate, if you can!
What other LEGO Friends events would you like to see happen throughout the year?