You may think you know all there is to know about LEGO, but have you ever heard of LEGO Education? It's the LEGO division supporting learning through LEGO bricks. Apparently, it's over 30 years old!
LEGO Education even has their own shop, separate from the LEGO Shop @ Home site. There, they sell products and sets for all different kinds of teaching scenarios.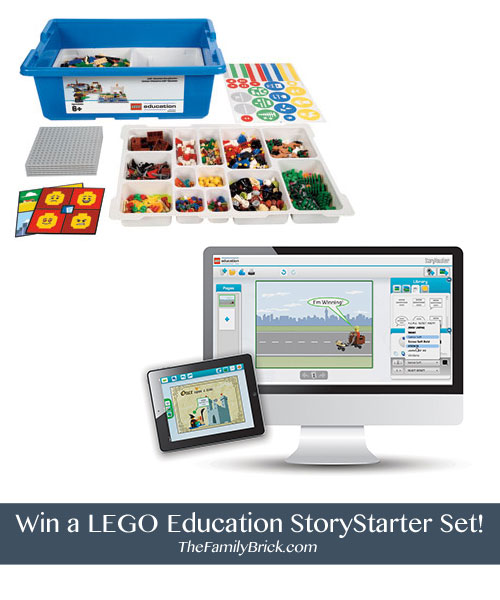 One of the sets they sell is a LEGO Education StoryStarter pack. It comes with over 1100+ pieces, 24 teaching lessons and software to help kids create their own stories with LEGO bricks. Honestly, it may be a little bit over The Little Brick's abilities, but it sounds awesome.
So, visit theLEGO Education site and theLEGO Education StoryStarter set page if you're interested in learning more about them.
AND, if you'd like a chance to win a set, visit Mary at Homegrown Learners blog post about the LEGO Education Story Starter set. She goes into more detail about the set and how she uses it for her homeschool purposes. At the bottom of the post you'll have an opportunity to enter a raffle.
As of this post, you only have 3 days to enter, so don't delay!
Have you heard of LEGO Education? Do you use their product? What do you think about the sets?