(This post contains affiliate links.)
One of the other sets we picked up earlier this year was the LEGO Disney Princess Pumpkin's Palace Carriage set. I personally wasn't that crazy about the set, but for the girl, it was love at first sight. This was the second set she wanted to purchase with her Christmas money… and home it came with us.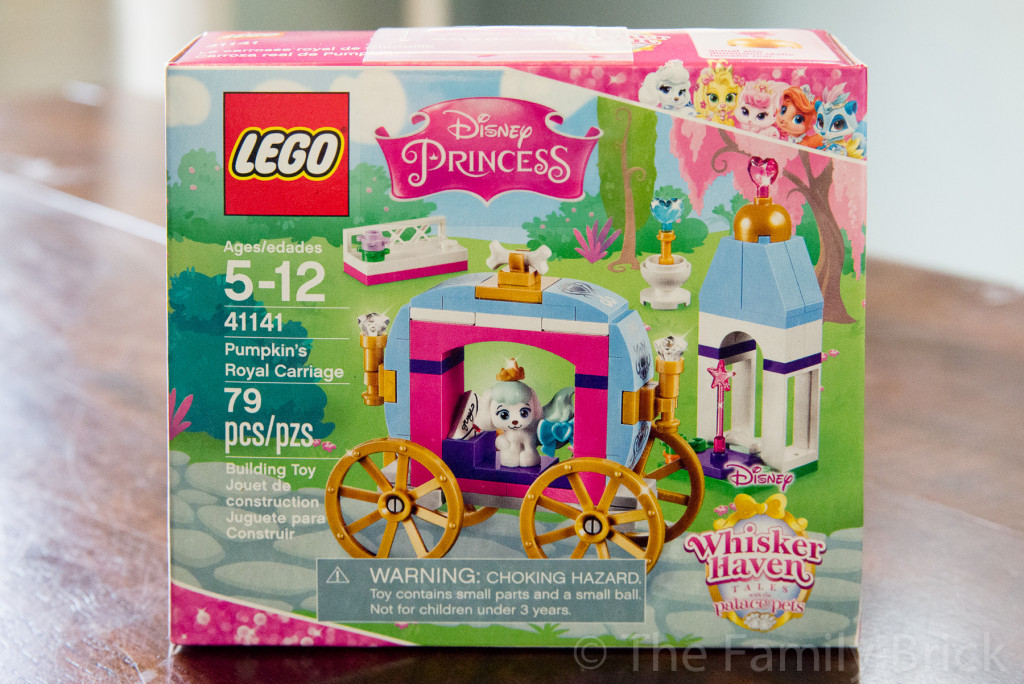 It is, once again, one of the small boxes in the price point range that I'm sure makes LEGO a ton of money. At only $9.99, most parents, including me, hardly think twice about making the purchase. Lord knows I've spent more on lesser things.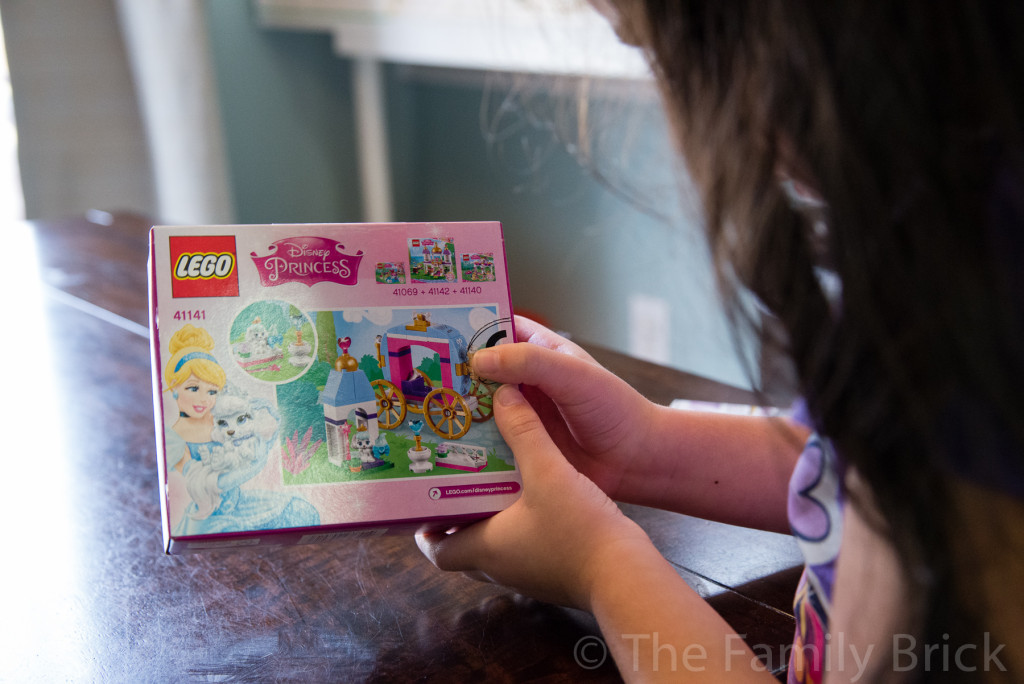 As you can see, the girl was ready to get started.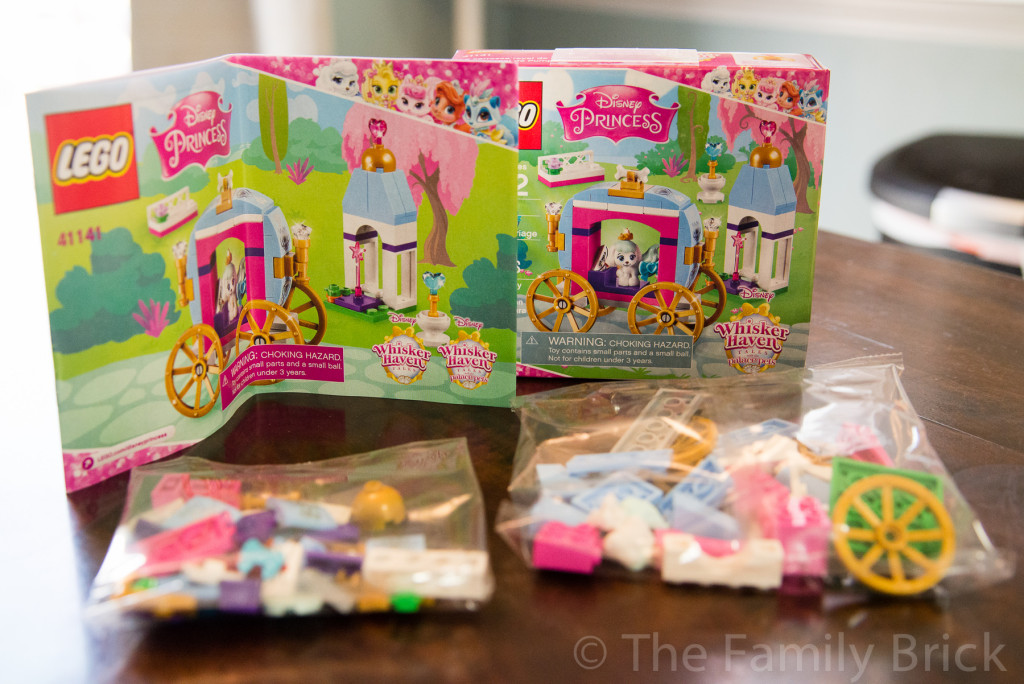 The box comes with 79 pieces, packaged in 2 bags. It also comes with the instruction booklet. Sadly, the count of pieces means you're paying 12.6¢ a piece, a premium for the Disney name. However, LEGO did such an excellent job with this build, I feel it's worth it.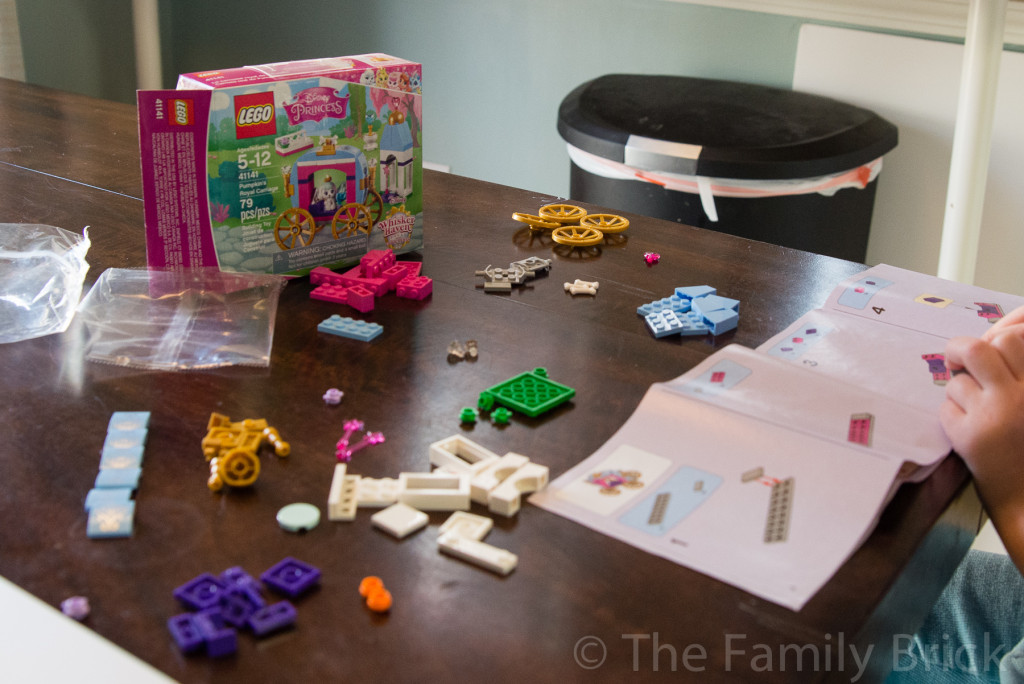 For this build, the girl separated all her pieces into color. This is where I normally have a varied selection of photos for you to view of the build, but I was also making breakfast. By the time I turned around, the girl was practically done. Her focus has changed considerably in the last few months. These days, when she's interested in a build, she gets right to getting it done.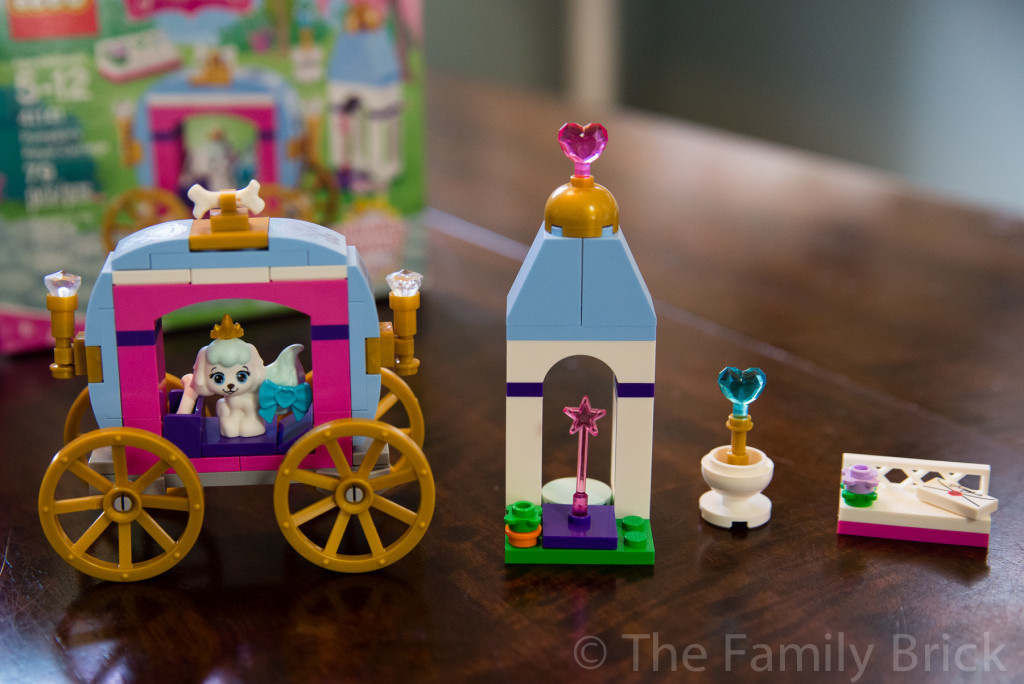 When you're done with the build, you'll have 4 mini builds in front of you: the palace carriage, a royal tower for resting, and a garden statue and bench. You'll also have Pumpkin, Cinderella's pet puppy.
Now, let's be real. The tower, statue and bench are "meh" builds. Nothing really special about them. (Sometimes I feel LEGO puts mini-mini builds in the sets to beef up piece counts, but let's keep that between us…)
However, the carriage is definitely a solid build… and *VERY* fun to play with. The girl had an easy time assembling it and even did okay as far as getting all the pieces to stack seamlessly. I especially like that LEGO created printed curved bricks à la LEGO Juniors sets. No messing with sticker sheets here.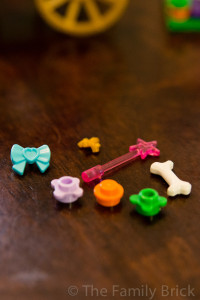 As for extra pieces, not too many this time around, but you do get an extra wand, bone and tiara, which are still few and far between if you don't regularly purchase LEGO Disney or LEGO Friends sets.
Overall, the LEGO Disney Princess Pumpkin's Palace Carriage was a very nice set and even with the fluff builds, I recommend it! And so does the girl.
Did you pick up the LEGO Friends Party Cakes set? What was your take on it?