Happy Earth Day, my LEGO friends! If you haven't done so already, it's time to plant a tree or do something eco-friendly for Mother Earth. Don't forget your LEGO builds as well and check out this video on how to build LEGO trees!

The video above is from Master Model Builder, David Howard, of the LEGOLAND Discovery Center in Chicago. It's a time lapse video, so it won't take but 2 minutes of your time. There aren't explicit directions, but he gives you a full view of how he builds his trees for the LEGOLAND builds.
Other Recommended Videos On How To Build LEGO Trees
If you want to watch some other videos on how to build and plan LEGO trees, here are a few others I ran across:
CaptainHobby shows you how he makes his own LEGO trees. This is a good starting point if you'd like to get the general gist of how to build a LEGO tree.
How to: Make LEGO Trees (9:18)
MrB135 shares how he makes his LEGO trees in 3 specific sizes. This is great if you'd like to add some variation to your LEGO build. He also shares a few tips on making the trees to help them look more natural.
Tutorial: LEGO Oak Tree (13:40)
Jaystepher walks you through how he builds his LEGO trees, step-by-step. If you'd like to follow along with him, he also provides a list of the parts he used to build his tree in the description of his video.
Show & Tell: LEGO Tree Building Tutorial (33:38)
This is a longer tutorial on how to build LEGO trees. DownUnder Bricks goes into detail on what pieces he plans on using in his builds, how to build a strong root base and how he plays around with his builds. It's worth watching.
How to Build a LEGO Tree or Forest (3:32)
Finally, if you'd like to learn a new technique as you build a LEGO tree, we come full circle to another video by the LEGOLAND Discovery Center Chicago Master Model Builder, showing us how to build LEGO trees using a new approach – sideways building.
And if you're looking for some additional inspiration, you can visit my 5 Interesting LEGO Tree Builds post: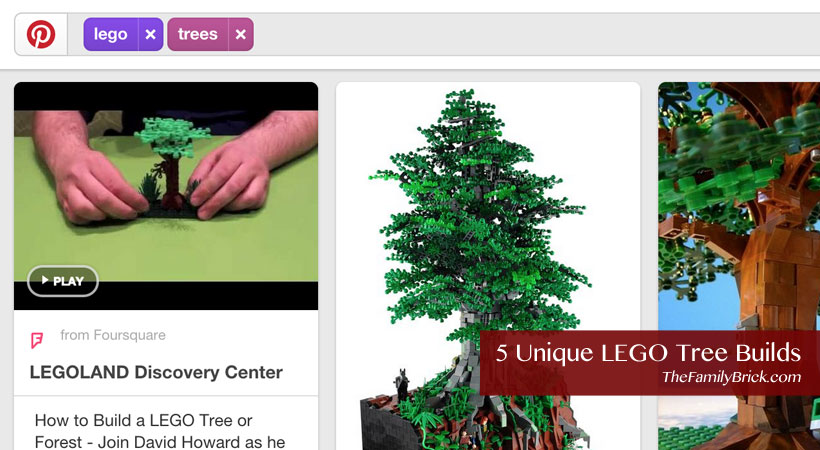 Now get to learning!