The Modulars by Kristel blog keeps popping up on my Google Reader as a suggestion and last month, I saw they are running a Complete The Room modular challenge. Since we happen to have a Pet Shop build, I thought it would be fun for us to furnish the room! What's more, there are even prizes!
We've been brainstorming a few ideas on our end, but a lot of the stuff we want to do needs to be scaled down or it seems to require bricks we don't have. Fortunately, the entries don't have to be submitted until the end of the month, so we still have some time.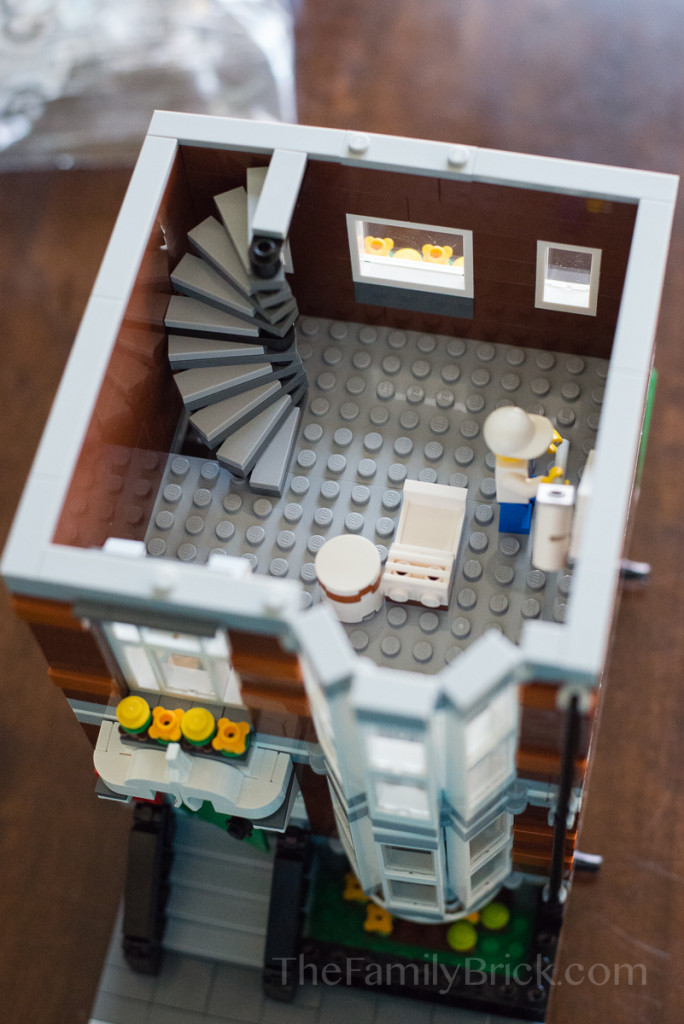 Honestly, though, the footprint of the room is *so* small. I don't think I had noticed until I brought it downstairs for us to work on the build.
It's also been a little hard keeping The Little Brick from stealing our mini creations.  I'd show you what we have made so far, but since we're not allowed to submit items that have been posted elsewhere, I'll have to wait until I make my submission.
Now that you've checked it out, do you have plans to make a submission?