Today is the first LEGO Monthly Mini Build under the new program. I had originally registered for today, but then decided to have The Little Brick go with some friends, so you'll have to wait for my review and update of the mini build tomorrow. That doesn't mean I have nothing to share today though…
Most of our weekends and evenings for the past month have been filled with us sorting pounds and pounds of Lego bricks. Its been interesting to come across sets we have never seen before. For example, we just found this beauty half built in our sorting stash: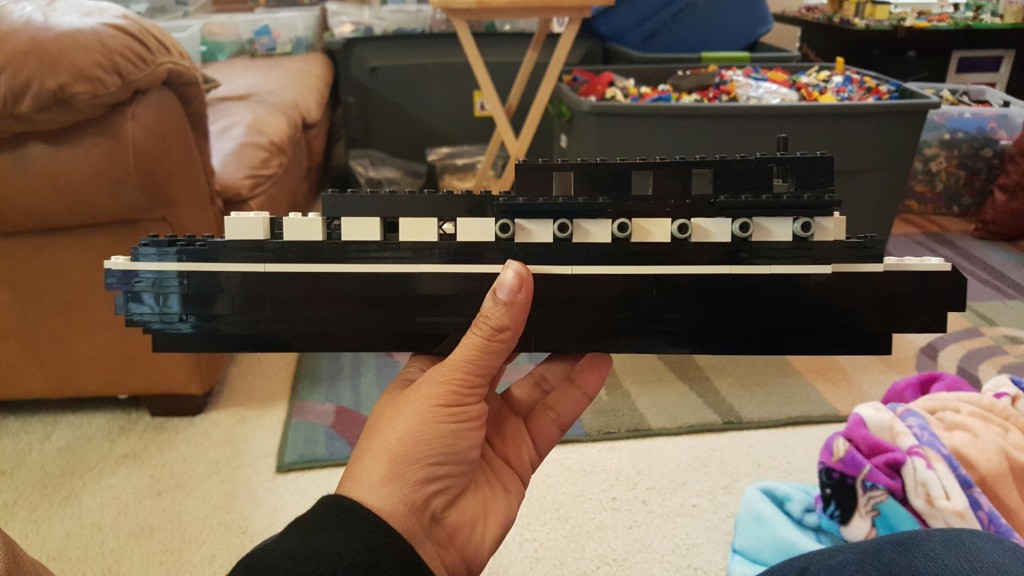 But it's even more exciting to find a nameplate in the midst of LEGO madness.
Once we saw we had the LEGO Architecture Empire State Building, we knew we had to look through the sorted pile to rebuild it.
While I will admit, this is an interesting build, I found it a bit flimsy. Maybe part of the problem was the clutch factor of some of the used bricks. However, since it's meant to be more of a display, rather than a play, piece, I think it works well for it's intended purpose.
If you're interested in picking up this little gem, you can purchase it in our eBay store. We've been sorting, cleaning and listing new and used LEGO bricks, polybags and parts these past two weeks, so there are a ton of new things to see.
Do you have this set and like it? Was i just too hard on it?
If you buy used bricks, what's the neatest thing you've found in your stashes?